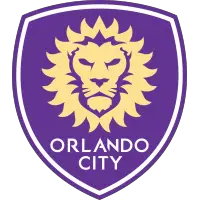 the Weston Weekly: Regression to the Mean; Bond Villians and More
May 21, 2019 - Major League Soccer (MLS) - Orlando City SC News Release



It's a post 5-1 edition of the Weston Weekly! It was a genuine delight to see all the positive response to last week's column (link column here). If there's anything you guys would like to see discussed or have questions about, keep the feedback coming on Twitter @EvanLWeston.
All aboard the regression bus
Last week, we talked about how Orlando City had been "good but unlucky" so far this year, and how the underlying numbers supported better results going forward than the Lions had seen up to this point.
So. Yeah.
Orlando were utterly and totally dominant on Sunday, ruthlessly tearing poor Cincinnati to shreds for 45 brutally hot second half minutes. The Lions were faster, sharper, better organized, better coached, and perhaps most importantly, much more clinical:
#ORLvCIN xG. Up the Lions! pic.twitter.com/60OuJYC17k
- Ben Baer (@BenBaer89) May 20, 2019 Orlando scored five goals on 2.31 xG, and even that's a bit misleading, as Nani's PK attempt (saved wonderfully by Spencer Richey, by the way) and his ensuing rebound both counted as major chances. Both of Tesho Akindele's goals and especially Dom Dwyer's drought-busting header were fairly difficult to put away, but the strikers showed their quality in burying them.
This sort of game has been coming for a while. There's a concept in statistics called "regression to the mean," essentially the idea that performance will even out towards a team's true quality over a long enough period of time. Orlando's "good but unlucky" run came to an abrupt end on Sunday, and the regression bus hit Cincinnati like Regina George in Mean Girls.
James O'Connor hasn't been talking about strong performances for weeks because he feels like it. Orlando have earned a game like this, a game where they could come out against a weaker opponent and prove their quality.
No Lion to face the Lions
Friday night's game against a reeling Los Angeles Galaxy side without Zlatan Ibrahimovic is a strong opportunity for Orlando City to build some momentum coming off of Sunday.
Ibrahimovic has positioned himself as the league's ultra-suave Bond villain, with his proclamation of "I am MLS" and his predilection for, uh, stirring up controversy. But regardless of how you feel about him (for the record, I adore him and think he's great for the league), not having Zlatan is an unadulterated blow for the Galaxy, especially in a cross-country game on a short week.
Zlatan has 9 G/2 A in 900 minutes this year, accounting for over 60% of the Galaxy's goal production. Manager Guillermo Barros Schelotto has tailored his entire attacking gameplan around crossing the ball to Ibrahimovic- the Galaxy lead MLS in crosses per game by a country mile. The Galaxy were forced to change up their core identity on Sunday night against Colorado, switching to a 4-3-1-2 with a three-man possession-oriented central midfield of Sebastian Lletget, Jonathan Dos Santos, and Joe Corona behind new signing Favio Alvarez. With a lack of central cover and both fullbacks way up the pitch, they left themselves wide open to the counter attack throughout the game, and eventually conceded the winner to Rapids rookie Andre Shinyashiki on a 3v2 breakaway:
Caught 'em on the counter!#Rapids96 take the lead through @AShinyashiki9. #LAvCOL https://t.co/lLztlRbVbx
- Major League Soccer (@MLS) May 20, 2019 But even without their talisman, the Galaxy should not be underestimated. They are brimming with talent, including El Tri star Dos Santos and young Mexican sensation Uriel Antuna, who has provided a spark as a second forward next to Zlatan. Alvarez was just signed on loan from Atlético Tucamán in Argentina and brings creativity and versatility in attack. New defensive acquisitions Diego Polenta and Giancarlo Gonzalez have strengthened what was a weakness for the Galaxy last season.
Orlando cannot expect to run over Los Angeles the way they did Cincinnati on Sunday. However, the three points are very much there for the taking, and they are needed with four of the next five games away from home.
Released on Bale
Spanish soccer is experiencing a rare and interesting moment, with both Barcelona and Real Madrid in varying degrees of crisis. Barca, fresh off their humiliating capitulation to Liverpool in the Champions League semifinals, appear to be bouncing back just fine, as rumors strongly suggest they will be signing French superstar Antoine Griezmann this summer to complement Lionel Messi.
Real Madrid, however, are essentially starting over. Cristiano Ronaldo's departure last summer left a gaping hole in their front line, one they could not even come close to filling. They changed managers twice. They were laughed out of the Champions League by Ajax. They finished a distant third in La Liga, behind Barca and MLS All-Star opponent Atletico Madrid, with their lowest point total in 17 years. Former manager Zinedine Zidane, who won three straight Champions League titles for Los Galacticos, was brought back on to save the club from their malaise.
Thing is, Real Madrid have a player who could help them on the squad right now in Gareth Bale. The Welsh international has scored over 100 goals in a Madrid shirt. He contributed to the game-winner in two of Zidane's three UCL finals, including an instantly iconic bicycle kick goal last year against Liverpool. Sounds like a good option, right?
Well, Zidane can't seem to stand the sight of him. Bale was left out of the matchday squad for two of the last three matches of the La Liga campaign. In the third, Zidane refused to sub him on, leaving Bale to storm off to the dressing room once the final substitute was announced. Asked afterwards about the situation, Zidane coolly replied, "I have to take decisions and when I don't like things or something doesn't seem right, I have to change them."
Bale's transfer saga will be fascinating. He's among the highest-paid players in the world and Real Madrid will not let him go cheaply. There are few teams that could afford him and that seem to fit the player well. Would a return to the Premier League interest Bale, perhaps with an equally in-crisis Manchester United? Would he want to join Paris Saint-Germain and battle Edinson Cavani for game time? Could he help Bayern Munich replace the departing Franck Ribery and Arjen Robben?
Keep an eye on this one. Whatever happens with Bale will likely set the tone for the European transfer market this summer.
Proper form
Would someone please tell Kendall Waston to take notes from Tatsumi Fujinami on how to properly throw a bridging dragon suplex?
• Discuss this story on the Major League Soccer message board...


Major League Soccer Stories from May 21, 2019
The opinions expressed in this release are those of the organization issuing it, and do not necessarily reflect the thoughts or opinions of OurSports Central or its staff.