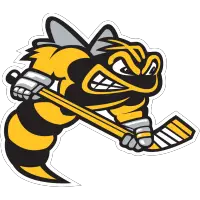 Sting Focus on Culture, Starts with Identifying Values & Supporting the Process
November 9, 2020 - Ontario Hockey League (OHL) - Sarnia Sting News Release



The pause of OHL and Sarnia Sting Hockey due to the COVID - 19 pandemic has been a anxious and seemingly slow motion process for all invoked. However, the Club hopes to find opportunity during this time and is focusing on the reflection in all operations.
The goal being; to identify areas in which we can continue to better ourselves and ultimately create as well as maintain an optimal environment that provides the proper support and encourages successful outcomes for our team, it's players, staff, fans and the Sarnia-Lambton community as a whole.
"It goes without question that everyone involved in this operation has been working tirelessly towards our ultimate goal. Over the past number of months we have talked internally about what our mission is and identifying how as an organization can create a culture that best promotes success for all, on and off the ice." comments Sting General Manager Dylan Seca.
"The passion and intention has always been present, but as a group we wanted to take this opportunity to properly identify our mission and values, We can then continue to reflect back on as well as hold each other accountable too." Seca adds.
Our Mission:
A relentless pursuit of pride among all Sarnia Sting stakeholders through unquestionable WORK ETHIC, INTEGRITY and LEADERSHIP"
Our Mantra:
"Create the best possible conditions for success, then let go of the outcome"
Our Values:
Character
No person in the Sarnia Sting organization is too big to do the small things. Character begins with humility and ends with integrity, doing what is best for the group.
Pride:
Representing ourselves, our teammates, and our city with the highest class. Through our actions we honour those who have worn the Sting crest before and set expectations to those who will wear it in the future.
Inclusive
All persons in the Sarnia Sting organization are treated with equality. We respect everyone's background, gender, race, religion, or belief. Our environment is safe and designed to provide maximum opportunity for growth
The Process
Fall in love with the process, and surrender the outcome, appreciate the process.
Fun
Enjoy every moment of the journey with the gratitude and understanding of the opportunity to either play or work in the Ontario Hockey League.
To further support this initiative the Sarnia Sting added a number of personnel to it's support staff.
Sports Psychologist Matt Barnes
Police Liasion Sgt, Sean McDonald (Sarnia Poilice)
Mental Health Support Sarah Aberhart (CMHA Lambton-Kent)
Team Chaplain Pastor Troy Tobey
Academic Advisor Mark Scott
It is important that our players and staff know that along with our coaching staff and senior management they have the resources available to them to reach out in confidence if needed.
The Sting will continue to revisit this mission and values while putting various incentives into action that further support this conversation.
• Discuss this story on the Ontario Hockey League message board...


Ontario Hockey League Stories from November 9, 2020
The opinions expressed in this release are those of the organization issuing it, and do not necessarily reflect the thoughts or opinions of OurSports Central or its staff.