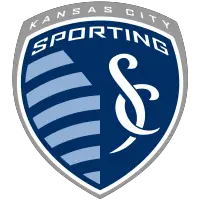 Sporting Earns 3-1 Win over Colorado
June 24, 2021 - Major League Soccer (MLS) - Sporting Kansas City News Release



Daniel Salloi bagged a sensational first-half brace and Felipe Hernandez opened his MLS scoring account as Sporting Kansas City (6-3-2, 20 points) soundly defeated the Colorado Rapids (5-3-1, 16 points) by a 3-1 scoreline on Wednesday to solidify second place in the Western Conference.
In a match that Sporting controlled from wire to wire, Salloi ignited a raucous Children's Mercy Park crowd with two goals in the first 45 minutes before Hernandez put the result out of reach near the hour mark. Colorado defender Keegan Rosenberry salvaged a late consolation goal for the visitors, who were unable to prevent Sporting's regular season home scoring streak from swelling to a club-record 21 matches.
Wednesday's convincing performance featured strong Homegrown representation: all three Sporting goals came from Homegrown Players and the club fielded six Sporting KC Academy products for the first time ever in a competitive match. Leading the way was Salloi, whose nine combined goals (six) and assists (three) this season are the second-most in MLS.
Presiding over his 400th MLS match as Sporting's coach, Manager Peter Vermes deployed a lineup that featured one change from Saturday's 2-1 loss at the Portland Timbers as center forward Khiry Shelton replaced Alan Pulido. Shelton was nearly the first player to etch his name on the scoresheet after seven minutes, swiftly beating defender Danny Wilson before busy Colorado goalkeeper William Yarbrough raced off his line to smother the danger and keep the game scoreless.
The hosts continued to exert their dominance and could have landed the first punch in the 13th minute, but captain Johnny Russell's long-range curler narrowly missed the mark.
Fellow Sporting KC Academy product Jaylin Lindsey was involved in Sporting's wonderfully worked go-ahead goal in the 14th minute. The right back slipped a pass down the flank for Russell, whose cutback pass rolled invitingly to Salloi near the penalty spot. The 24-year-old Hungarian made no mistake by firing low past Yarbrough and giving his team a lead it wouldn't relinquish. Russell is now tied for the team lead with three assists on the season, while Lindsey has scored or assisted in each of his last three starts.
Lindsey remained a highly involved fixture in attack and almost tallied his second assist of the night on 32 minutes. His teasing cross from the right wing met a leaping Russell, who couldn't quite steer his acrobatic header on frame.
Making his 200th career start and appearance for Sporting in all competitions, goalkeeper Tim Melia wasn't overly occupied on Wednesday but did well to cast aside Sam Vines' curling effort in the 36th minute. The stop was Melia's best of two saves on the night.
Salloi's sizzling form yielded another goal in the 38th minute. Center back Andreu Fontas advanced into the attacking half of the field and squeezed a pass to Hernandez, who played a neat layoff to Salloi inside the box. The winger took one touch centrally and hammered a low drive inside the near post for his team-leading sixth goal of the season. Salloi now ranks third on the MLS goal scoring charts, one behind Javier "Chicharito" Hernandez and Raul Ruidiaz. Hernandez and Fontas both recorded their first assists of the year on the play, with Fontas claiming the very first of his MLS career.
High on confidence, Salloi went close to securing his hat trick on both sides of halftime. In the 41st minute, a stunning kick save from Yarbrough left the buzzing forward and onlooking supporters in disbelief. Thirteen minutes into the second half, Salloi dashed behind the Colorado defense and dragged a shot wide from the left side of the box.
Sporting weren't content to sit on their two-goal cushion and delivered the haymaker in the 64th minute. Hernandez was afforded space to drive into the attacking third, picked out Salloi on the left channel and received a nicely weighted return pass before sending an excellent shot inside the far post for his first MLS goal. Vermes' men lead the league with 20 goals this season, 11 of which have come from Sporting KC Academy products.
Pulido entered as a second-half substitute and went close to making the score 4-0 in the 71st minute, running onto a Shelton through ball and rounding Yarbrough before shooting wide into the side netting from a tight angle. The Mexican international threatened once again in stoppage time, collecting an incisive Salloi pass, but the Colorado keeper produced another impressive stop.
The Rapids managed an inconsequential goal of their own with six minutes remaining. Lalas Abubakar's booming header off a corner kick was saved by Melia, but Rosenberry was on hand to poke home the rebound at point-blank range and deny Sporting's bid for a clean sheet.
With a well-deserved victory in the rearview mirrior, Sporting will look to continue their winning ways on Saturday when star-studded LAFC visits Children's Mercy Park for a mouthwatering encounter that will air live nationally on ESPN at 4:30 p.m. CT. A limited number of tickets for the contest, including standing-room only tickets, are available at SeatGeek.com.
QUOTES
Sporting Kansas City Manager Peter Vermes
Thoughts on the match...
Like always, (Colorado was) a difficult opponent but had a little wrinkle - they played five in the back. We thought it was going to be difficult. It was. I'm proud of the guys. We found the solutions in the game. I thought we were really good defensively. But I also think part of that is what we were so good with the ball. We kept our mindset focused and concentrated on not giving up the ball in dangerous areas. We showed a lot of composure today. We broke out of some really high pressure by them. Our movement of the ball, our play, our movement off the ball - it created again some high quality chances which we finished. That's the difference in the game.
On the play of Felipe Hernandez...
It's important when these young guys get their opportunities that they contribute. It's one thing to contribute in a meaningful way when you talk about helping the team in playing well. But it's another thing in making sure you help the team in getting three points. I'm happy for him. He scored a goal. It was a good goal. But at the same time, I thought he just played very, very well in the game. That's what we need. We need those kinds of performances from those guys when they come on the field. That's the only way that they're going to grow. That's the only way that they're going to continue to get better for the club. The other thing too is that they're starting to understand the responsibility that they have when they step inside the white lines for this club because it means something. You have to be ready go and it's not just about getting on the field. It's about going and contributing.
On how hard Felipe Hernandez has worked...
His big thing was he put himself through the pro player pathway. It was also, at times, probably difficult for him because he watched other guys jumping ahead of him and getting signed to a homegrown contract. The good thing about him is he always kept his work ethic and he always kept his mentality. Sometimes that makes you stronger than other guys. That's one of the reasons why I think he has performed and he has done well.
On what Felipe Hernandez brings to the team...
His positioning was great. He won a lot of balls. He was very good in possession. I would say he had a good all-around game. To cap it off with the goal he scored is tremendous. That's a big goal to put the game at 3-0 as opposed to 2-0. It's always an iffy thing if a team gets a goal and now all of a sudden everybody starts to get a little nervous. So to take it to 3-0, the timing was great and his all-around game today was very good.
On playing against five in the back...
The hard thing is that they can be very aggressive to your outside players because they have three in the middle all of the time. That's one big thing. The other is that you have to be good on the ball. If you're not good on the ball, you're going to lose the ball in those pockets and they can turnover quickly and they can get out on the counter. And they can really get you on the weak side because, if the weak side guy is free which he is, when they win it he's not tired so he can take off and he's got good energy on the counter. We had to be very careful. I thought that we did a good job of hunting the ball when we lost it.
On six homegrown players taking the field...
Sometimes it's calculated and sometimes I've got to make changes and I've got to put the guys in that I think can do the job. This is one of those situations where those guys had to go in the game and they had to take on the responsibility of some really established players within the club: Roger, Ilie, players like that. They have to come in and they have to do it. It's not from a fear perspective. For me, it's all about contributing. You can go into the game and play poorly, but if you help the team win then I'll consider you for the next game. It's when you go in and play well and you don't help the team is where the difficulty is. All those guys today got a good taste and the experience of getting three points and also of performing and living up to the responsibility that goes with stepping in with this jersey on inside the white lines. I think that's very important.
On the halftime substitution...
I had that sub planned. It's hard for players. I don't want to play a game without Alan (Pulido). I want him to start every game. I want him to play 90 minutes every game. But sometimes I have to make some really difficult decisions because I have to look out for the betterment of the player. Alan puts a lot of work in. Johnny (Russell) is still not fully fit and in form from when he got hurt the two times early on in the season. He's still playing catch up. It was really important to keep him off and Alan has had to travel away for the national team. There's a lot of other accumulation that he's had. I also have to make sure that if he's going to go away for their Gold Cup team then I want him going there strong and healthy so that he remains that way. I don't want him going there and he's injured or tired or whatever. That's not going to be good either.
On the second half...
I think sometimes what happens is you lose your rhythm a little bit when you starting changing guys because they're not into the flow yet. I think Alan actually really helped us a lot. He's just so good in between the lines. It's unbelievable. He helped a lot in maintaining the ball and putting us on some really good counter attacks to goal. I think sometimes that's what happens when you make changes like you do, you lose some continuity.
On Daniel Salloi's strong play...
The first thing is belief. I've never lost belief in him. I've always had belief in him and I've told him that year after year. Even when he wasn't playing at times, it wasn't that I lost belief. Sometimes you have to make your own luck. And to make your own luck you do it by working, in this game, on both sides of the ball and keeping your mentality for the team. I think he's done that. Because he's done that, he's been making his own situations and that's why he's scoring the goals that he does.
Sporting Kansas City forward Daniel Salloi
On his confidence...
Obviously playing with confidence is the key for every player. When everything is flowing - goals are coming and assists - it's growing more and more. You just want to keep going. I wish I would have gotten the hat trick today but I'm obviously very happy for the two goals and the win.
On the play of Felipe Hernandez...
He's a great player. We played together at the academy so it's fun that we play together now. He gave me an assist in the first half. I gave him an assist in the second half. I think these are always great things and I'm very happy for him. Hopefully, he continues to do well. Obviously we have a lot of depth in the midfield but sometimes the bench gets short and people get hurt. He came in and performed well. He deserves the position 100 percent and he performed for it.
On the tactics of playing against Colorado...
I think they try to secure their defense with five. It almost got worse for them because they were confused how to mark us. The way that Luis (Martins), Felipe and me moved when (Andreu) Fontas was coming with the ball. If you watch the first half, there were many chances when they didn't know who to mark. I think we exploited them well and it's important because most teams will defend like this against us and try their best. We went to Portland and they did the same. We just have to find the gaps and score the goals. I'm very happy that we could score three goals, especially at home.
On the coaches belief in him...
I would like to, with all due respect, ask everybody to stop talking about last year. Yes, it was bad and yes, I did not have enough confidence and now I do. So please let's talk about this year. I've said a lot of things about last year and how my confidence has changed. Yes, I'm very happy for the belief. It's 2021 and I'd like to focus on this. It's a fresh paper so let's talk about this year.
Sporting Kansas City midfielder Felipe Hernandez
On scoring his first MLS goal and what the moment meant to him...
It was unbelievable. First off I just want to thank the fans, the best fans in the league and they just made it more special. When I looked up and the ball was in the goal, I kind of just blanked but I heard everything. My teammates were celebrating with me and it's a big moment for me and even better that we got the three points.
On if his contribution to the team over the last two seasons has gone under the radar...
I'd never say that, I just try to do my part. It's a team effort. If we win, I don't care who gets the recognition. It's a team game so at the end of the day it doesn't matter if it's one player or another, just happy to get points and a win here at home.
On if it was tough developing at Sporting KC II when younger players were signing first-team contracts...
As a young kid, when I was maybe 16 or 17, it would get to me a little bit but I always had conversations with Peter (Vermes) and the coaching staff, with Naga (Paulo Nagamura) at the second team. They just always told me "never let anything stop you, no matter the circumstance. Do what you can on the field and you're going to get your opportunity, just make sure you take it." That's always been my mindset."
On being one of six Sporting KC Academy products on the field to close out the game...
It's a great feeling, all those guys I've grown up with, I've known them for years so it's a special moment to be out there on the field with them, my best friends. Growing up and looking over and seeing one of your longtime friends is a special moment, but it doesn't matter who's on the field as long as we get the job done, that's what's important.
On what it's like as a midfielder to be feeding a potent attack...
Those guys up top and in the midfield, just all over the field it makes my job easier, makes everyone's jobs easier on the field when you're working with a talented group, a talented player. I kind of do my own thing, do my part, get the ball up to the forwards, let them create, get in the box, do whatever I can and try to knock one in the back of the net every once in a while. Makes it easier when you got big guys in front of you playing.
On progressing through the Pro Player Pathway and starting to feel comfortable with the first team...
Over the course of this year I've tried to focus on just having fun and doing my thing. I feel like in past years I've been too much in my head and worried about messing up. At this point in my career I just want to have fun and play, and I think that's when I do best, when I just go out there and perform, nothing on my mind, just a clear mind and just play.
2021 MLS Regular Season | Match 11
Children's Mercy Park | Kansas City, Kansas
Attendance: 18,690
Weather: 85 degrees and sunny
Score 1 2 F
Sporting Kansas City (6-3-2, 20 points) 2 1 3
Colorado Rapids (5-3-1, 16 points) 0 1 1
Sporting Kansas City: Tim Melia; Jaylin Lindsey, Ilie Sanchez (Kaveh Rad 82'), Andreu Fontas, Luis Martins (Amadou Dia 57'; Gianluca Busio, Roger Espinoza (Cam Duke 67'), Felipe Hernandez; Johnny Russell (C) (Alan Pulido 46'), Khiry Shelton, Daniel Salloi
Subs Not Used: John Pulskamp, Roberto Puncec, Grayson Barber, Wilson Harris
Colorado Rapids: William Yarbrough; Keegan Rosenberry, Lalas Abubakar, Danny Wilson (Braian Galvan 87'), Auston Trusty, Sam Vines; Jack Price (C) (Jonathan Lewis 46'), Kellyn Acosta, Cole Bassett (Nicolas Mezquida 66); Diego Rubio (Nicolas Benezet 66'), Michael Barrios (Andre Shinyashiki 82')
Subs Not Used: Clint Irwin, Drew Moor, Oliver Larraz, Collen Warner
Scoring Summary:
SKC -- Daniel Salloi 5 (Johnny Russell 3, Jaylin Lindsey 1) 14'
SKC -- Daniel Salloi 6 (Felipe Hernandez 1, Andreu Fontas 1) 38'
SKC -- Felipe Hernandez 1 (Daniel Salloi 3) 64'
COL -- Keegan Rosenberry (unassisted) 84'
Misconduct Summary:
None
Stat SKC COL
Shots 14 9
Shots on Goal 6 3
Saves 2 3
Fouls 5 7
Offsides 4 3
Corner Kicks 2 1
Referee: Dave Gantar
Assistant Referee: Brian Poeschel
Assistant Referee: Diego Blas
Fourth Official: Nima Saghafi
VAR: Jon Freeman
AVAR: Craig Lowry
• Discuss this story on the Major League Soccer message board...


Major League Soccer Stories from June 24, 2021
The opinions expressed in this release are those of the organization issuing it, and do not necessarily reflect the thoughts or opinions of OurSports Central or its staff.
Other Recent Sporting Kansas City Stories