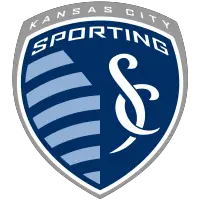 Sporting Earns 3-1 Playoff Win over Vancouver
November 20, 2021 - Major League Soccer (MLS) - Sporting Kansas City News Release



Khiry Shelton, Nicolas Isimat-Mirin and Graham Zusi opened their MLS postseason scoring accounts on Saturday as No. 3 seed Sporting Kansas City claimed a comprehensive 3-1 win over No. 6 seed Vancouver Whitecaps FC in Round One of the Audi 2021 MLS Cup Playoffs at Children's Mercy Park.
The result sends Sporting Kansas City to the Western Conference Semifinals, where they will meet either No. 2 seed Seattle Sounders FC or No. 7 seed Real Salt Lake on Sunday, Nov. 28, at 2 p.m. CT on ABC and ESPN Deportes. Tickets for the conference semifinal clash are available at SeatGeek.com, with Sporting set to host if Real Salt Lake beats Seattle on Tuesday night. If the Sounders prevail, Sporting will visit Seattle next Sunday and all ticket buyers will be automatically refunded for their full purchase price.
In the inaugural playoff meeting between Sporting and Vancouver, MLS MVP finalist Daniel Salloi added two assists and goalkeeper Tim Melia collected his 100th win for the club in all competitions. Sporting improved to a perfect 18-0-0 when scoring at least twice this year and more importantly punched a ticket to the conference semifinal stage of the playoffs for the third time in four seasons.
The hosts took early attacking initiative, carving out their first chance within six minutes as Shelton found a pocket of space near the left edge of the box and fed Salloi, who swiveled centrally and forced a save from Vancouver keeper Maxime Crepeau. Only a minute later, Gadi Kinda -- making his 50th competitive appearance for Sporting -- received a square pass from captain Johnny Russell, took a touch to his left and blazed a 20-yard shot inches wide of the right post.
Shelton provided Sporting's breakthrough goal with the finishing touch on a spellbinding move from defense to attack. In the 17th minute, Zusi floated a lovely diagonal ball over the top for Salloi to chase. The 25-year-old winger settled into possession and returned a perfect cross-field pass to the on-running Zusi, who had advanced into Vancouver's penalty area. The 35-year-old right back volleyed a first-time cutback from the right side to Shelton, who deftly prodded low into the left corner to give his side a 1-0 advantage. The 28-year-old forward tallied his first career postseason goal on the play, while Zusi notched his club-record seventh playoff assist.
Purring with momentum, Sporting nearly doubled their lead in the 24th minute. Kinda did brilliantly to win a midfield duel and spin away with possession before setting Salloi free down the left flank. The MLS MVP finalist cut swiftly past Vancouver defender Florian Jungwirth before seeing his low drive blocked through traffic.
Not long later, Russell was on the end of two good looks as Sporting continued to dictate proceedings. The Scottish forward took a pass from Remi Walter and dragged an attempt wide on the right edge of the box before his long-range belter was smothered by Crepeau.
Vancouver leveled terms against the run of play, thanks in part to the intervention of VAR Drew Fischer. After a searching Whitecaps free kick struck the arm of Sporting defender Luis Martins inside the penalty area, head official Alan Kelly was prompted to take a second look on replay. He awarded a penalty to the visitors and Dajome converted the ensuing spot kick by slotting low into the corner on his playoff debut.
Parity would be short-lived, however, as Isimat-Mirin marked his maiden MLS playoff appearance with a go-ahead goal on the final consequential kick of the first half. Russell's in-swinging corner kick was cleared only as far as Shelton, whose cushioned header glanced across the face of goal and was poked home on the doorstep by the French center back, whose first Sporting goal ignited joyous celebrations across the stadium.
Zusi blew the proverbial roof off Children's Mercy Park in the 58th minute, scoring one of the finest goals in club postseason history. Salloi was isolated on the left channel and dribbled centrally before laying the ball off to the 13-year MLS veteran, who took a settling touch before unleashing a 30-yard laser beam into the top left corner for his first career playoff strike and one of the greatest Sporting goals in recent memory. Salloi tabbed his second assist of the night on the play -- becoming the third player in team history to notch two assists in a playoff match -- and ranks third in MLS this season with 26 combined goals (16) and assists (10).
Sporting survived a fleeting scare in the 69th minute. Vancouver broke forward and Bruno Gaspar clipped a teasing cross into the mixer for Brian White, who snapped a header goalward. Melia sprung to his right to produce a fantastic save on the goal line and preserve his team's two-goal cushion.
Vancouver committed numbers forward in the dying embers and were almost caught out in the 85th minute. Shelton galloped free on the breakaway and could have doubled his goal tally for the day, but his shot under duress skipped wide of the mark.
The Whitecaps thought they had grabbed a goal back on 86 minutes when Bruno Gaspar crossed low for Lucas Cavallini to fire into the back of the net at close range, but the offside flag was raised and Gaspar was issued a yellow card for punting the ball into the stands in frustrated reaction to the correct call.
QUOTES
Sporting Kansas City Manager Peter Vermes
On the performance of Graham Zusi...
The ability for him to get on the back side of that first goal was unreal and (he played) a great ball. Not easy to do and then a tremendous finish by Khiry (Shelton). And then his goal was spectacular. It was kind of like the one he scored on the south side coming in with his left foot. This was a little different. He just overpowered the goalkeeper. Him and the team were locked in. They were incredibly disciplined in today's game.
On the additional motivation for the match...
It's easy when I don't have to do my job. I don't have to provide external motivation for the team when somebody else does it for me. I really appreciate it. That was an excellent decision on their part.
On bouncing back from a three-game losing streak...
The season is the season. When the 34 games are over and you're now entering the playoffs, it doesn't matter anymore. Everybody is starting from ground zero. It was all about getting ourselves ready to play this first game. Now we'll go in tomorrow and we'll get regenerated. We'll get the guys who didn't play a little bit of work. Then we'll wait for our next opponent to see who that is and we'll start preparing for that. The mentality of the guys has been very good. They've responded really well to the two weeks. This might be the first time that we've had two weeks off and then we've come back and won. It says a lot about the group. The mentality is good. It's always been really good all season long. There's been a great consistency, even when times when something maybe had happened. They learned and they got better from it. This is an interesting group. They're mature. They get it. They've got an internal flame that's been burning for a long time. It's a good group. They've got an idea. They're committed to what they want to do.
On the game plan with switching the point of attack...
It was something we had identified. We had the same kind of opportunities in the game that we played at their place, especially from Zusi's side from right to left. We found a lot of diagonal balls were going to be a part of the game. The other is that you could see in the first half, especially the amount of times that we played very direct and Khiry did a tremendous job today of running into space and holding balls up. He was just a nuisance for their back three. They had a really difficult time with his movement off the ball. And then his athleticism into those spaces was just tremendous. Tonight, he was fantastic on the ball. The goal he scores is great. It was two things. One is we played a little more direct and the other thing is we allowed them to try and make the game. It's not easy when you have to make the game and try to break a team down. We know that all too well. I thought our guys were really organized defensively and it caused them some issues. It put us on the counter quite a few times.
On the importance of the goal right before halftime...
Whenever you can take the lead right at halftime, right before the end of the half, is huge going into the locker room. There's so much momentum and more than likely what the other team's staff was thinking is now changed. Now they're down and they have to figure things out differently. We could change our thought process a little bit as well. It's a lot easier to do it that way than the other way, being up a goal rather than being down a goal. The other thing is, (Nicolas Isimat-Mirin), this is why we brought him here. It wasn't just because he scored the goal but because his defensive actions 1v1 tonight was big time. They were really big time. He is a tremendous defender. I've said it all along, if he were - and I don't take a lot away from (Andreu) Fontas because he's played really well all season long - but if he would have been in all season long without his injuries, there's no doubt that we would be defender of the year. He just has unbelievable quality.
On flipping the script from regular season home matches after long breaks...
We have an experienced group of guys. There have been some games over the course of the season, which is going to happen over 34 games, you're going to have let-downs. Whether it's at home or away, it's going to happen. The one thing about this group is they always responded really well from whatever the lesson was. Their mentality has been good. It's hard to say about a lot of teams. The other is that this group has found ways to also come back from being down. That's not an easy thing for teams to do. A lot of times it takes a whole season to figure that out. We figured that out early on that this group had that in them. Not to say that you want to go down a goal or what have you, but when you have a mentality like that you can put other demands on the team that help take shape over the season. There's been many times I've been in this room and people ask me, 'Hey, how come you didn't use all your subs or what have you?' It's pretty simple. Back then I was trying to build a group of guys to be able to fight through these types of environments because I know what the intensity and the aggressiveness is like in the playoffs. If you don't have a tough team that can fight through that and you have to continue to throw on a bunch of different guys and keep changing the team around you lose a lot of continuity. This group has responded really well from that on the physical side and also mental.
On neutralizing Vancouver's Momentum...
You can never underestimate your opponent. That's why everybody loves sports. It really doesn't matter what you did before. You play this game today and anything can happen. If there are two things I know, one is the playoffs are a different animal and the other is you have to be very careful about challenging the pride and the respect of another group of people, especially when you're competing against them. When you provide the external motivation to a group of guys that are pretty proud and are really professional about what they do every day, and they're extremely humble and committed to what they do and have a lot of respect for the opponents, it changes things really quickly.
On the fitness of Alan Pulido...
I was actually bringing him in at halftime, but the fact that we went up two one at halftime, it allowed me to pull back. Then we went up 3-1. It made no sense for me to put him on the field. He's ready to go. I was going to put him in during the second half but I felt like it was better to not try and push him for 60 but he definitely had 45 minutes in him no problem. It really helps out a lot, winning the way we did and not having to bring him on is tremendous. Now we can build him up for another so many days and he's going to feel good. He feels good right now but it's just more time which is great.
Sporting Kansas City defender Graham Zusi
On his goal...
It was a very good counter-attack. It came down the left side. Daniel (Salloi) cut in like he's done so many times and that drew a lot of attention of the defenders as it should. He's had such a good year scoring goals. It opened up the space for me, he played a perfect ball and in that spot it was always going to be a touch and hit for me. I caught it clean and celebrated with the fans.
On his overall play in the match...
The first game of the playoffs is always kind of a tricky one. The energy is just so high and the games can be a bit hectic. I thought we were very smart in our play tonight. We didn't try to force anything while playing out of the back initially and then our guys up top, when we did play long, were fantastic in their hold-up play. They allowed the rest of us to come up there and help them as well. It was a very solid smart performance from the boys. Defensively very sound. I think we showed a lot of character to not get frustrated when they got the equalizer towards the end of the first half. It was, for me, against the run of play. For us to not lose our heads in that moment and get the huge goal before the first half ended was everything to me. We regrouped a bit at halftime. The first goal of the second half was going to be huge depending on whom it came from. Luckily it was us and then we defended well to the end.
On neutralizing Vancouver's momentum...
They're a dangerous team. With their style, you know what to expect but it's still tough to defend. They've got some guys up top who can really play well with their backs to the goal. They knock it down to their up-and-coming midfielders and they're dangerous on that second ball play. We had a full week of training to try and neutralize that. For the most part, we did a really good job at doing that. A lot of respect for Vancouver and the way they finished the season. It was a 3-1 victory but still a tough match.
On the long balls between him and Daniel Salloi...
The way they play in that three-back kind of system, with the three interior players, made the switch of play on all night. I think we could have utilized it even more so at times. That's where the space was. The long ball from me to Daniel, and Luis (Martins) to Johnny (Russell) was where the space was tonight. The first goal, I was able to intercept a ball in our half and then count them on a quick counter. It was kind of side to side and then Khiry had a great finish there at the end. We knew that's where the space was going to be and a couple of the goals came from that.
On if the team uses Vancouver manager Vanni Sartini's quotes as bulletin board material...
Not necessarily. They were confident as they should have been. They had a really good end to the season. They were flying on all cylinders. Lots of good results from them towards the end of the season so I think their confidence was deserved. But playoffs are a bit of a different beast and I think we did well to get that win.
On flipping the script from regular season home matches after long breaks...
We did everything the exact opposite leading up to this. No, that was the way things happened to go in the regular season. When playoff time came around you could get the feeling from the group that we were ultra-focused on the task at hand throughout this whole week of training. I was extremely confident in the way that we were playing leading up. We got some guys who were banged up healthy again as well. We're continuing to do that for the next one. Really, I feel really good about where we are, the groups mentality and the way that we're playing.
On the mentality of this group going forward...
We've shown a fantastic mentality throughout the whole season. When we have lost those games, we've come back and won the next one. More than I would like to be a part of we've come back from being down in games as well. I don't question this groups' mentality at all. But you've got to bring it every single match. We'll take the strengths from this game that we showed but there's still some things to work on for sure. The groups mentality was fantastic tonight and we'll continue that for the next one.
On his assists vs. Goals in MLS Cup Playoff Matches...
To be honest, as long as we're winning it doesn't bother me whether I'm scoring, assisting or none of the above. As long as we're winning games that's all that matters.
Sporting Kansas City forward Khiry Shelton
On tonight's gameplan...
We went into last week, into training, and we found parts of their game that had weakness. I think we exploited that tonight as a team. We attacked it. We executed and it showed especially when you have a comment from their coach. I take it personal. That was disrespectful in all manners. I don't care. It was disrespectful and we came out and did our thing.
On the extra motivation tonight following Sartini's comments...
I was watching it before we went out. We're a confident team, but we're humble. We don't disrespect any opponent we play. We have the utmost respect for the opponents we play because we know this game can go either way. It's just crazy that you have a coach that's joking around and saying stuff like that in an interview. It's beyond me.
On his goal tonight...
Ball gets switched to Zusi, I'm in the middle, Zusi hits it, I'm beyond the defender, I check back, GOAL. It's emotional for sure, but it's what we needed to do to get started and get on the right foot.
On tonight's performance at home after a long break...
We're a confident group. This season has been a little bit different at home. We've done better away. But this group, the fight, the determination from each player, it's all in. Everyone gave their all tonight. We move forward. We start focusing tomorrow on what we need to do to go on to the next game.
On improvements going forward against Real Salt Lake or Seattle Sounders...
You look at the results we've had here against them, two very good teams. But both games we were on the upper hand. Towards the end of those games, one of them we were unfortunate and in the other, we were knocking at the doorstep. We have an amazing team. We work day in and day out and we worked so hard this season to get to where we are. We'll wait for that game and whoever we play, we'll attack it that way and take it day by day.
Audi 2021 MLS Cup Playoffs
Western Conference Round One
Children's Mercy Park | Kansas City, Kansas
Attendance: 19,817
Weather: 55 degrees and cloudy
Score 1 2 F
Sporting Kansas City 2 1 3
Vancouver Whitecaps FC 1 0 1
Sporting Kansas City: Tim Melia; Graham Zusi, Nicolas Isimat-Mirin, Andreu Fontas, Luis Martins; Ilie Sanchez, Remi Walter, Gadi Kinda (Roger Espinoza 87'); Johnny Russell (C), Khiry Shelton, Daniel Salloi
Subs Not Used: John Pulskamp, Amadou Dia, Robert Puncec, Cam Duke, Jose Mauri, Grayson Barber, Wilson Harris, Alan Pulido
Vancouver Whitecaps FC: Maxime Crepeau; Florian Jungwirth (Erik Godoy 46'), Andy Rose, Jake Nerwinski (Javain Brown 73'); Bruno Gaspar, Russell Teibert (C), Leonard Owusu (Lucas Cavallini 73'), Marcus Godinho (Deiber Caicedo 65'); Ryan Gauld; Brian White, Cristian Dajome
Subs Not Used: Thomas Hasal, Ranko Veselinovic, Janio Bikel, Ryan Raposo, Tosaint Ricketts
Scoring Summary:
SKC -- Khiry Shelton 1 (Graham Zusi 1, Daniel Salloi 1) 17'
VAN -- Cristian Dajome 1 (penalty kick) 39'
SKC -- Nicolas Isimat-Mirin 1 (unassisted) 45+3'
SKC -- Graham Zusi 1 (Daniel Salloi 2) 58'
Misconduct Summary:
VAN -- Bruno Gaspar (yellow card; dissent) 86'
VAN -- Lucas Cavallini (yellow card; unsporting behavior) 89'
VAN -- Erik Godoy (yellow card; unsporting behavior) 90+2'
Stat SKC VAN
Shots 12 6
Shots on Goal 5 4
Saves 3 2
Fouls 10 9
Offsides 0 1
Corner Kicks 3 4
Referee: Alan Kelly
Assistant Referee: Jason White
Assistant Referee: Mike Rottersman
Fourth Official: Rosendo Mendoza
VAR: Drew Fischer
AVAR: Cameron Blanchard
• Discuss this story on the Major League Soccer message board...


Major League Soccer Stories from November 20, 2021
The opinions expressed in this release are those of the organization issuing it, and do not necessarily reflect the thoughts or opinions of OurSports Central or its staff.