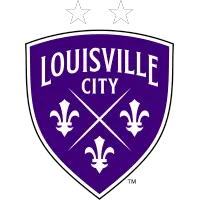 Rasmussen Looks to Build on 2019 Success
February 26, 2020 - United Soccer League Championship (USL) - Louisville City FC News Release



Magnus Rasmussen, Louisville City FC's leading goalscorer in 2019, looks to continue his success not just individually, but as a team heading into 2020.
"My personal goal is to try to continue the play that I put up last year," the Danish goalscorer said. "Obviously I want to try and see if I can have a season like that again, but as a team we are striving for that third championship."
Netting 17 goals for the club during the regular season and four goals in the postseason, Rasmussen said he owes last season's success to not just his individual play but contributions from the team as well.
"I think it's a combination that I've got some trust from the coaches and I have a good free role in that number 10 spot, " Rasmussen said. "I was good at getting into the box and finding myself in good areas and my teammates were really good to find me in those areas. I think it was just a combination of good form."
While Rasmussen was recognized for his ability to finish last season, Louisville City head coach and Sporting Director John Hackworth said looking back, Rasmussen's ability to produce offense might have gone under the radar.
"I know last year, for everybody who doesn't know how good of a footballer he is, they got to see it for a long time," Hackworth said. "He probably didn't get enough credit for doing the job of our playmaker because he too does so much work on the field. Big engine, but his first touch is one of the best first touches of a period."
Rasmussen said that trust from the coaches and his teammates allowed him to be the level of player that he desired.
"As a footballer you have to have a certain confidence because otherwise, you're just going to get run over by your opponents and your teammates, " he said. "If you want to reach a certain level then you need to have a certain confidence and I believe in myself and I hope that everyone on the team believes in themselves because we have a good squad."
Rasmussen hopes to help the club continue the success it has had throughout its history.
"I think that many players coming back from last year when we reached the finals and we just got another three signings which is really strengthening our team," he said. "And [Cameron Lancaster] coming back, he was the Golden Boot winner two years ago, so obviously we are striving for a championship and nothing less."
Hackworth said Rasmussen's composure under pressure and means of staying comfortable with what is being thrown at him is key to the club's success, not only during this pre-season but also heading into the regular season in March.
"His ability to score goals last year was so important to us, nothing epitomizes that more than his scores against Indy," Hackworth said. "So far in pre-season, he's had the same approach that he did last year, look forward to having that again."
Despite Rasmussen's and the club's recent success in all competition, Rasmussen said the club's training sessions have built the tradition and culture that is Louisville City.
"Sometimes we say our training sessions are harder than the games because we are so competitive in training, so I think that level of training and that level of competitiveness is some of the success behind Louisville City FC," he said.
When the club kicks off for their 2020 home opener on Saturday, April 11 vs. Birmingham Legion at Lynn Family Stadium, not only will Rasmussen's individual success be recognized by the Louisville City faithful but the club's accomplishments as they take the next step into the future.
"It's going to be fantastic. It is going to be an awesome feeling walking in there and to see that in 2015 I was here with [Niall McCabe] and some of the guys who have been here since 2016 as well," he said. "We have been through a lot and now to see what the club has evolved into is just amazing, it's really cool to be a part of it."
• Discuss this story on the United Soccer League Championship message board...


United Soccer League Championship Stories from February 26, 2020
The opinions expressed in this release are those of the organization issuing it, and do not necessarily reflect the thoughts or opinions of OurSports Central or its staff.
Other Recent Louisville City FC Stories