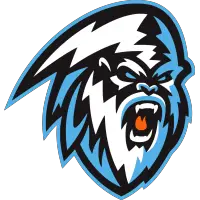 Pre Game Report Presented by Imperial Steel - ICE vs Broncos - April 16, 2021
April 16, 2021 - Western Hockey League (WHL) - Winnipeg Ice News Release



April 16, 2021, 7:00pm (MB)
Winnipeg ICE vs Swift Current Broncos
Brandt Centre, Regina SK
50/50 Tickets -> https://bit.ly/38Wpetk
LAST GAME: Wheat Kings 5 ICE 3, Wednesday, April 14. Connor McClennon (11), Conor Geekie (7), and Owen Pederson (8) scored for the ICE while Gage Alexander made 21 saves as Winnipeg fell to Brandon for the third time in three tries. Pederson's goal with 5:13 to play in regulation moved the ICE within a goal at 4-3, but the Wheat Kings held off a push and scored into the empty net.
SCENE SETTER: The ICE (12-5-0-0) saw a six-game win streak end with Wednesday's loss to Brandon, but aim to start a new streak when they face the Broncos (3-13-1-0). The teams have split two meetings with a combined 21 goals scored in the games. Peyton Krebs leads Winnipeg with five points (2 goals, 3 assists) versus Swift Current
2021 SEASON SERIES:
Date Opponent Score Record PP PK Goalie Scorers
Mar. 15 v SC W6-4 1-0-0-0 2/5 4/4 Hauser 14/18 94,23(2), 34,9,19
Mar. 26 @SC L7-4 1-1-0-0 2/5 2/3 Stankowski 31/38 19,23,17,28
NOTABLE:
ICE streak ends: Winnipeg's six game win streak ended Wednesday, April 15 with a 5-3 loss to Brandon. The streak was the club's longest since relocating to Manitoba. The ICE outscored the opposition 24-11 in the six games with 11 power play goals.
Muir reaches 200: Forward Cole Muir played his 200th WHL game Wednesday, April 15 versus Brandon. Muir, who was acquired from Regina in the 2017-18 season, played 187 games for the ICE and 13 with the Pats to reach the mark.
100 for Milne: Forward Mikey Milne skated in his 100th WHL contest Wednesday, April 15 versus Brandon. The Abbotsford, BC product debuted for the ICE against Calgary in November of 2018.
Chasing Comrie: Peyton Krebs carries a 16-game point streak (9 goals, 21 assists) into tonight's contest. Mike Comrie holds the franchise record with a 21-game point streak set in 2000.
McClennon tops 100pt mark: Connor McClennon's fist period goal Monday, April 12th versus Regina was the 100th point of his WHL career. The Wainright, AB product takes a ten-game point streak into tonight's contest (7 goals, 8 assists).
Pederson Piles 'Em Up: Forward Owen Pederson is on a seven-game point streak (3 goals, 8 assists) and has 22 points in his last 15 games (8 goals, 14 assists). Pederson played his 100th WHL game versus Swift Current, Monday, March 15th.
Geekie Lighting The Lamp: Conor Geekie, the second overall pick in the 2019 WHL Draft, has scored a goal in three consecutive games lifting his total to seven in 17 games.
Geekie Wins It: 2004-born Conor Geekie's first career game winning goal was an overtime winner as the ICE beat Prince Albert in OT Saturday, April 10th.
Zach Attack: 2005-born Zach Benson had a goal and an assist versus P.A. Saturday, April 10th, it was the fourth multipoint game of the season for Winnipeg's first-round pick in the 2020 WHL Draft.
Mr. Zero: Gage Alexander picked up his first WHL shutout versus Prince Albert Friday, April 2nd stopping all 31 shots sent his way.
McClennon Logs 100th game: Connor McClennon played his 100th Western Hockey League game vs Brandon, Thursday, March 25th. The second overall pick in the 2017 WHL Draft reached a century with 88 points to his credit (39 goals, 49 assists).
Krebs Milestone Man: Krebs hit 150 WHL assists with two helpers against Moose Jaw Sunday, March 28th. Also, Peyton's goal versus Swift Current Friday, March 26th was the 200th point of his WHL career. Krebs' first point was an assist in Lethbridge in his WHL debut on November 16, 2016.
WHL Firsts From The Hub:
April 3 @ Regina, Skylar Bruce scored his first WHL goal.
March 23 vs Regina, Chase Bertholet scored his first WHL goal.
March 18th @ Moose Jaw, Skyler Bruce and Rhys Raeside each recorded their first WHL point assisting on Cole Muir's insurance goal, while goalie Carl Stankowski notched his first ICE win.
March 15th vs Swift Current, Zach Benson had his first goal, first assist, and first multi-point game. 2004-born Conor Geekie notched his first assist to earn his first point streak (2 games). After scoring 85 QMJHL goals, Anderson MacDonald notched his first Dub goal. And, 2004 born goalie Daniel Hauser collected the win in his first WHL appearance.
Powerplay Consistency: The ICE have scored a powerplay goal in 16 of their 17 games, and counted 27 powerplay goals in 78 advantages (34.6%). Winnipeg was 22.5% effective on the powerplay last season, tops in the East Division scoring 58 PPG in 63 games.
PK Boost: Winnipeg penalty killers are 47-for-58 on the season (81.0%) with two shorthanded goals.
Back-to-Back: Winnipeg has played four back-to-back sets in the Hub. The ICE are 3-1-0-0 in the second games of those sets so far. The club plays a total of six back-to-backs this season.
Home Kings: 6-2-0-0 at home to start 2021, the ICE went 20-8-1-0 within the East Division in 2019-20 for the best record among the six teams.
Winning Ways: Winnipeg's 38 total wins, and 22 home wins, were also East Division highs a season ago.
WHL Draft Dandies: six of the 26 players on the ICE roster are WHL Draft first round picks (Leppard [PG], Krebs, McClennon, Lambos, Geekie, and Benson).
Puck drops at 7:00PM CDT tonight, catch all the action live on CFRW 1290 AM, iHeartRadio App and winnipegICE.ca. Pre-game show starts at 6:30PM CDT with Mitch Peacock and Kevin Olszewski. Tonights game is also available on WHL Live on CHL TV.
• Discuss this story on the Western Hockey League message board...


Western Hockey League Stories from April 16, 2021
The opinions expressed in this release are those of the organization issuing it, and do not necessarily reflect the thoughts or opinions of OurSports Central or its staff.