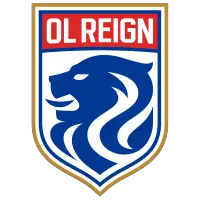 OL Reign Blast Past Orlando to Bring Home Three Points
July 24, 2021 - National Women's Soccer League (NWSL) - OL Reign News Release



TACOMA, WA. - OL Reign (4-6-1) fought hard to earn three important points against the Orlando Pride (4-4-4) who they had not played in 651 days. This is not only the first time that the Reign have won at Exploria Stadium, but the first time that two interim head coaches have coached in the same game in the NWSL.
OL Reign and Orlando both started with explosive energy, creating dangerous plays from the whistle. Things started to heat up in the eighth minute of the match, when a miscommunication in the Orlando backline resulted in goalkeeper Ashlyn Harris picking up a back pass from her own team. The Reign had an indirect freekick in the box which resulted in shots from Dzsenifer Marozsán and follow up by Tziarra King, but ultimately the Reign could not get the ball in the net.
Just two minutes later, King fed a through ball to Jessica Fishlock at the top of the 18-yard box. Fishlock displayed her talent with a top-level turn that beat the Orlando defender and allowed her to find the back of the net to put the Reign up 1-0. OL Reign did not let up after scoring, taking 11 shots in the first half. Minutes before halftime, it looked like Orlando had found an equalizer, but Sydney Leroux was flagged offside.
OL Reign came back out after halftime with a similar spark as the first half, looking to score another goal. They did not have to wait long, as Eugénie Le Sommer played a back-heeled pass to King just outside the box. King took a couple of touches before cracking a shot into the lower corner of the net to put OL Reign up 2-0 in the 51st minute.
Minutes later, OL Reign was awarded a penalty kick. Fishlock stepped up to take but was denied by Harris in the 59th minute. The remainder of the match was heated, both teams increasing their intensity to gain control of the match. Neither team found the back of the net before the final whistle. OL Reign secured their fourth win of the season and third shutout, moving into eighth place in the NWSL standings.
KEY TAKEAWAYS:
With this win, OL Reign are in 8th place in the NWSL standings, just two points out of seventh place
This is the first time that OL Reign has won at Exploria Stadium in Orlando
Sarah Bouhaddi earned her second clean sheet of the season
Jess Fishlock's 10th minute goal was her second of the season
Tziarra King's goal was her first for OL Reign in the NWSL regular season. She also earned her first assist of the season
Eugénie Le Sommer earned her first assist for OL Reign
Jimena López made her NWSL debut for the Reign when she subbed on in the 92nd minute
This was just the second time Orlando Pride has been shut out this season
MATCH SUMMARY
2021 NWSL Regular Season
OL Reign (4-6-1, 13 points) 2-0 Orlando Pride (4-4-4, 16 points)
Date/Time: Saturday, July 24, 2021, 4:00 p.m. PT
Location: Exploria Stadium in Orlando, Florida
Weather: 82, Cloudy
Scoring Summary
TEAM 1H 2H FT
OL Reign 1 1 2
Orlando Pride 0 0 0
RGN: Fishlock - 10', King - 51'
ORL: None
Discipline
RGN: Hiatt (Caution - 15'), Cook (Caution - 35'), McNabb (Caution - 89'), Barnes (Caution - 91'),
ORL: Turner (Caution - 59'), Viggiano (Caution - 68'), Leroux (Caution - 88')
Lineups
RGN: GK Bouhaddi, D Hammond, D Cook, D Hiatt, D Barnes ©, M Marozsán (McNabb 87'), M Weatherholt, M Fishlock (Cruz 64'), F King (Bacler 64'), F Le Sommer (Celia 86'), F Huerta (López 92')
Unused substitutes: GK Dederick, D Brooks, D George, M Hedge
Total Shots: 17 (King, Fishlock, Huerta - 4)
Shots on Goal: 11 (Fishlock, Huerta - 3)
Fouls: 9 (Weatherholt, McNabb - 2)
Offsides: 2 (Le Sommer - 2)
Corner Kicks: 2
Saves: 0
ORL: GK Harris, D Petersen, D Turner, D Krieger, D Strom (Kim 79'), M Jonsdottir, M McClernon (Thomas 64'), M Viggiano (Tymrak 87'), F Taylor (Dougherty Howard 64'), F Leroux, F Kornieck (Plummer 87')
Unused substitutes: GK Wilson, D Haran, M Washington, D Pressley
Total Shots: 7 (Kornieck - 3)
Shots on Goal: 0
Fouls: 17 (Strom - 3)
Offsides: 2 (Leroux, Kim - 1)
Corner Kicks: 2
Saves: 9 (Harris - 9)
Officials
Referee: John Matto
Assistant Referees: Alicia Messer, Cassie Anderson
• Discuss this story on the National Women's Soccer League message board...


National Women's Soccer League Stories from July 24, 2021
The opinions expressed in this release are those of the organization issuing it, and do not necessarily reflect the thoughts or opinions of OurSports Central or its staff.