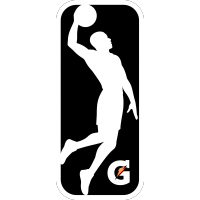 NBA G League Embarks on 19th Season with Record 28 Teams
November 8, 2019 - NBA G League (G League) News Release



NEW YORK - The NBA G League tips off its 19th season today with eight games. Below are some highlights and numbers pertaining to the 2019-20 NBA G League season.
Players and Teams
- 28 - A record 28 teams will compete this year, more than triple the number that played during the inaugural season in 2001-02 (eight).
- 40 - 40 NBA players have already been assigned to the NBA G League this season.
- 3 - The Rio Grande Valley Vipers have won three NBA G League championships (2010, 2013, 2019), the most by any team in league history.
- 1 - The College Park Skyhawks, owned and operated by the Atlanta Hawks, will play its first NBA G League season in 2019-20.
NBA G League Alumni in the NBA
- 208 - A record 208 players with NBA G League experience were on 2019-20 NBA opening-night rosters.
- 42 - A record 42% of players (208 of 496) on start-of-season NBA rosters, including those under NBA two-way contracts, have NBA G League experience. The previous record was 40% in 2018-19 (198 of 494).
- 18 - Eighteen NBA teams had at least seven NBA G League veterans on their opening-night rosters.
- 10 - The LA Clippers, Philadelphia 76ers and Toronto Raptors led the NBA with 10 NBA G League players on their opening-night rosters.
- 4 - Four NBA teams feature head coaches with NBA G League coaching experience: the Memphis Grizzlies (Taylor Jenkins), Sacramento Kings (Luke Walton), Toronto (Nick Nurse) and the Utah Jazz (Quin Snyder).
Around the League
- 1.6 Million -The NBA G League last season surpassed 1.6 million in total attendance for the second straight year. This marked the 10th straight year that total attendance exceeded 1 million fans.
- 41 - ESPNU and NBA TV combined to present 41 games for the second straight season, including regular-season, playoffs and Finals action.
- 50 - Each NBA G League team will play a 50-game schedule that concludes in March 2019.
- 16 - The 16th MGM Resorts NBA G League Winter Showcase will be played in Las Vegas from Dec. 19-22. The league's premier in-season scouting event, featuring 28 regular-season games, will introduce a tournament format and a $100,000 prize for players on the winning team.
- 6.0 - Teams will average a record-low 6.0 back-to-backs this season, a 9.1% reduction from 6.6 per team last season.
Officiating
- 80 - 56 of the 70 NBA referees (80%) this season have worked in the NBA G League, including four from the 2018-19 season, who were hired full-time to the NBA this season.
- 40 - 25 of the 63 NBA G League officials (40%) are women.
- 4 - Four of the 63 NBA G League officials are from outside of the United States (Mexico: 2, Canada: 2).
• Discuss this story on the NBA G League message board...


NBA G League Stories from November 8, 2019
The opinions expressed in this release are those of the organization issuing it, and do not necessarily reflect the thoughts or opinions of OurSports Central or its staff.