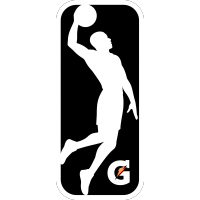 NBA D-League Daily Developments
March 17, 2010 - NBA G League (G League) News Release



TULSA'S MUSTAFA SHAKUR SIGNS WITH OKLAHOMA CITY THUNDER
The Oklahoma City Thunder signed guard Mustafa Shakur of the Tulsa 66ers making him the 24th GATORADE Call-Up of the 2009-10 NBA D-League Season. Shakur is the second 66er to earn a spot in the NBA this season, and joins four players with NBA D-League experience on the Thunder's roster. Shakur has appeared in 40 games, all starts, for the 66ers this season, averaging 20.7 points, 7.2 assists, 4.6 rebounds and 39.4 minutes. He has scored in double figures in all 40 games, recording a season-high 34 points in a 106-96 home victory over the Dakota Wizards on March 5. He dished out a season-high 14 assists on Jan. 28, in a 107-104 loss to the Iowa Energy in Tulsa.
RIO GRANDE VALLEY'S KENNY HASBROUCK SIGNS WITH MIAMI HEAT
The Miami Heat signed rookie Kenny Hasbrouck of the Rio Grande Valley Vipers, making him the 25th GATORADE Call-Up of the 2009-10 NBA D-League season. Hasbrouck is the record fifth Viper to earn a spot in the NBA this season, and joins four players with NBA D-League experience n the Heat's roster. Hasbrouck, a 6-3 guard out of Siena, has appeared in 10 games, nine starts, for the Vipers this season, averaging 16.9 points, 2.9 assists, 2.4 rebounds and 32.3 minutes. He has scored in double figures seven times, including a season-high 29 points in a 116-114 loss to the Bakersfield Jam in California on March 6.
TUESDAY NIGHT HIGHLIGHTS...top performers from Tuesday's games: (See highlights of last night's games at http://youtube.com/nbadleague)
Alade Aminu had 30 points and 13 rebounds, and Trey Johnson added 27 points for Bakersfield in a win over Los Angeles. James Peters led Los Angeles with 19 points.
Justin Hawkins had 26 points and nine assists, while Kyle McAlarney added 21 points to lead Springfield over Albuquerque. Trey Gilder led Albuquerque with 25 points and nine rebounds.
Oliver Lafayette tallied 34 points, eight assists and five rebounds as Fort Wayne topped Maine. Morris Almond led Maine with 20 points. Paul Davis added 20 points and 14 rebounds.
Joe Krabbenhoft had 19 points and nine rebounds as Sioux Falls edged Idaho. Leemire Goldwire led the SkyForce with 21 points. Andre Barrett led the Stampede with 27 points. Lance Allred added 23 points and 12 rebounds.
ALUMNI ACHIEVEMENTS: A look at NBA D-League Alumni in last night's NBA games:
23 players with NBA D-League experience competed in eight NBA games last night, two as starters.
Louis Amundson came off the bench to score 20 points for the Suns in a win over Minnesota.
Alonzo Gee tallied 13 points and 10 rebounds off the bench for the Wizards in a loss to Denver.
GATORADE CALL-UP BOARD:
Player NBA Team NBA D-League Team Call-Up Dates
Chris Hunter Golden State Fort Wayne 11/20/09
Anthony Tolliver Golden State Idaho 12/17/09, 1/17/10
Mike Harris Houston Rio Grande 12/23/09, 2/24/10
Sundiata Gaines Utah Idaho 1/5/10
Cartier Martin Golden State Iowa 1/10/10
Mario West Atlanta Maine 1/12/10
JamesOn Curry LA Clippers Springfield 1/22/10
Cedric Jackson Cleveland Erie 1/23/10
Will Conroy Houston Rio Grande Valley 1/28/10, 3/2/10
Coby Karl Golden State Idaho 1/31/10
Chris Richard Chicago Tulsa 2/5/10, 3/3/10
Garrett Temple Houston, San Antonio Rio Grande Valley 2/8/10, 3/3/10, 3/13/10
Antonio Anderson Oklahoma City Rio Grande Valley 2/22/10
Reggie Williams Golden State Sioux Falls 3/2/10
Othyus Jeffers Utah Iowa 3/3/10
Alonzo Gee Washington Austin 3/7/10
Cedric Jackson San Antonio Erie 3/10/10
Mustafa Shakur Oklahoma City Tulsa 3/16/10
Kenny Hasbrouck Miami Rio Grande Valley 3/16/10
ASSIGNMENT BOARD: NBA Players Currently on Assignment in the NBA D-League
Player NBA Team NBA D-League Team Assignment Date G MPG PPG RPG APG
Lester Hudson Memphis Dakota 2/28/10 12 25.9 14.8 5.0 4.3
Byron Mullens Oklahoma City Tulsa 3/2/10 18 34.3 15.5 8.2 1.1
Marcus Landry Boston Maine 3/6/10 4 17.0 5.8 2.5 0.8
Kosta Koufos Utah Utah 3/8/10 4 33.3 19.3 10.5 1.5
Earl Clark Phoenix Iowa 3/15/10 -- -- -- -- --
• Discuss this story on the NBA G League message board...


NBA G League Stories from March 17, 2010
The opinions expressed in this release are those of the organization issuing it, and do not necessarily reflect the thoughts or opinions of OurSports Central or its staff.