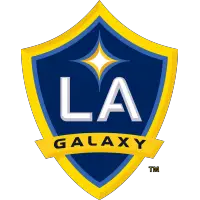 LA Galaxy Postgame Notes and Quotes: LA Galaxy 1, Seattle Sounders FC 1 - Wednesday, November 4, 2020
November 5, 2020 - Major League Soccer (MLS) - LA Galaxy News Release



NOTES:
- The LA Galaxy tied against Seattle Sounders FC 1-1 on Wednesday evening at Dignity Health Sports Park behind a goal from Javier Hernandez.
- With the result, the Galaxy are now 6-11-4 on the season with 22 points.
- The Galaxy are now 1-0-1 in their previous two games.
- With the result, the LA Galaxy were eliminated from 2020 MLS Playoff contention.
- The club has one scheduled regular season game remaining in 2020 MLS Regular Season Play.
- In their next match, the Galaxy will play at Providence Park for a match vs. Vancouver Whitecaps FC on Sunday, Nov. 8 at 3:30 p.m. PT live on Spectrum SportsNet.
- LA Galaxy forward Javier Hernandez scored his second goal of the season on Wednesday evening vs. Seattle.
- LA Galaxy midfielder Efrain Alvarez recorded the assist on the second-half goal. It was his second assist of the season.
- The LA Galaxy Academy product has scored one goal and added two assists this year.
Postgame Quotes
LA GALAXY INTERIM HEAD COACH DOMINIC KINNEAR
On his thoughts on the results:
"The results it's a tough one, I thought we were good for the 3 points tonight and I think you were right. I thought we created a good number of chances on the first half, especially from set pieces. Even the second half there, we had some good ones. You know Ethan Zubak has good chance, and Javier, we we're breaking late, obviously we're defending deep. I thought we played pretty good against Salt Lake. I actually thought we played better tonight. So the energy was good, the ball movement was good, I thought Perry [Kitchen] did a good job of trying to keep [Nicolas] Lodeiro's touch to a minimum. All in all, very proud of the guys, I know they're disappointed to have a late turn over like that, that leads to a goal. It does show you the attack and prowess of Seattle, they are a very good team going forward and they take advantage of mistakes. Very very disappointed for the guys because I thought we deserved more tonight."
On Chicharito scoring a goal:
"It was good to have Javier [Hernandez] on. We had a conversation yesterday on how many minutes we thought he could go. We tried to get him in around the 30', with 30'minutes to go and there was a delay because the ball was in play for quite a bit of time. I think 25-30 minutes is probably his maximum physically because he's been out for a bit, but he took his goal great. It was a good play overall, not just the finish but the build up. He another good chance, somewhere late in 80 minutes. He shows you his attitude I wanting to get in front of the goal and take some chances. I thought his goal was excellent and showed what he can do."
On Jonathan do Santos:
"On Jonathan do Santos, strained calf... I mean, we're assessing Jonathan, we're hopeful to have him Sunday. But I would kind of edge on the side of caution and we'll have to see."
On ending the season well even if there isn't a chance for the playoffs:
"Well, I told the guys actually, Sunday is important. Because everyone knows what's going on, but we are professionals and we should approach the game the same way as if it meant a playoff game or inclusion into the playoffs. Tonight I thought we played really, really well, we looked good in a lot of facets of the game and hopefully that continues on Sunday. I'd be bitterly disappointed if it didn't because I think the guys have shown a great attitude and like I said I think I'm disappointed for them because I thought tonight we deserved 3 points. I haven't been disappointed with anything they've shown me and hopefully that continues Sunday."
On Perry Kitchen:
"I think Perry's had a good year. The one thing about him, he's been available and you think about sometime last year, he wasn't playing all the time but this year with the injuries he's had to pull a heavy load for the team. I think as everyone knows, the strengths, he's competitive, he's combative, he lets people know that he's around them in the field. Sometimes, he's always kind of on that line of getting a yellow card or not, but that just the way he plays the game. For us he's been a good leader, he breaks up plays, positionally pretty smart and like I said he'll give you 100% anytime he steps across the line. And for me that's a given for him but it's also his best asset."
On Perry Kitchen developing more leadership quality:
"Not so much. I've seen Perry when he first started out in DC United and I think he played in the exact same way. He does the same thing in practice everyday it's just his demeanor and his expectations of himself and his expectations of his teammates."
On What Dominic has learned about Javier Hernandez:
[Laughs] "I'm just getting to know the guy to be honest with you. It's been a crazy year for a lot of reasons, obviously with the pandemic going on, with the way the season has played out. He's hasn't been with the team a whole heck of a lot, you have to remember that. So, I can only speak from my communication with him last little bit. He's a frustrated guy right now, he probably felt a lot of weight off his shoulders when that ball hit the net. But what have I learned? I've learned everything because I didn't know him at all before he came here. The first thing I'll says is I think his English is excellent. He has a good sense of good humor, we know he's a good finisher, and a good soccer player. I think the one thing we're all disappointed in was the way the season went for him and I think, hopefully, with this goal tonight and hopefully a couple more chances in goals on Sunday if it were to happen it leads into something great for 2021."
On what he is happiest about and what he thinks went well in these two games:
"Well the results are positive. We got 4 points out of 3 games. You know with a little bit of luck we could have had 6. So, just for me, anytime there's been a coaching change you hope for a positive response and I think so far it's been positive. I think the guys have played well, I think the camaraderie has been good, I think the play has been fun to watch but also they way they've kind of stuck together. I've been here for a while inside the locker room and I've always enjoyed their company and I always pull for them when they step on the field and that doesn't change. It's been tough as we know with the way the season has gone, we want to end it on a high note and nobody more than me wants these guys to win on Sunday."
LA GALAXY FORWARD JAVIER HERNANDEZ
On scoring tonight, Dom Kinnear said it was a weight lifted off Chicharito's shoulders and whether the goal was special to him:
"Yeah of course. He's completely right. But apart from that, I was speaking with all the people around this club - with Chris [Klein], Dennis [te Kloese], Jovan [Kirovski], with him (Dominic Kinnear) a little bit. Yeah, I had a pretty bad season. I even told Guillermo [Barros Schelotto] before he left that I was sorry with him because I couldn't give him my best, you know. And probably it's late for this season, we had a few chances like winning these three games and waiting for some results, but in the end, San Jose won so we're completely out with this draw. But anyway, I mean, it was late. Like I said it in my social media, I want take this opportunity as well and say sorry to all my fans and sorry to all the LA Galaxy fans, and I say sorry to this lovely and the best institution of this country, that this was a bad season for me. I didn't give them my best, but I wanted to show at least in these last games that that's what I can give, and I want that. I want to give that, because you deserve better, I deserve better, everyone deserves better in this club. I even joked with my teammates and with everyone that I'm sorry, but I am back. I finally arrived. It was very late, but I arrived. I had two injuries in a period of four months, and I haven't had those kinds of injuries in my whole career. I'm not that player that's known to have injuries. And it was probably too late for this season, yes, and I'm sorry and I take responsibility on my side, and taking that responsibility I know that I want to give everything next season and in these two games as you can see. Then in this life, everything starts to come along, and flow and then good things come. You saw the two performances of the whole team; they were much better. We're trying to improve, and we're going to go and try to win against Vancouver and rest, be [self-critical] as we all need to take that responsibility and start the next season thinking that we want and can be champions."
On what this season has taught him and what discussions he had going forward for the rest of the season when Dominic Kinnear took over:
"First of all, I laugh because I don't have enough time to tell you how much I've learned in this year. I can't say or give you a summary about it. I learned a lot man; I learned a lot. I don't have time; I can do an interview just with you and spend one hour and one hour is even a little bit for that. I want to jump to the question about Dom. I mean, that's this profession and it's very unfair. We tried to do our best with Guillermo [Barros Schelotto] and Guillermo tried to do his best too. And then Dom [Kinnear] came and he did his own way and then the team started working. Sometimes it's like that. That doesn't mean that Guillermo is a bad manager, and Dom is a great manager. They both are great managers, that's why Dom has a lot of championships in his curriculum, in his career. Guillermo too, as a player, he did very good in Boca Juniors, in Italy. Both are excellent managers, but now speaking about the present, speaking about Dom, what Dom did, that I don't want to compare, it's not about what Dom did, and Guillermo didn't. I'm just going to say what Dom has done so far. He's given us a lot of confidence and helped us not feel pressure and feel motivated and with a lot of confidence to try to do our best. I think he just decides the squad and it's been working for him."
LA GALAXY DEFENDER DANIEL STERES
On whether he thought they were on their way to win:
"Of course, 30 seconds, a minute left we felt like we had it. We were defending well at that point. We knew they were tossing numbers forward; the game was in our hands. I think there were a lot of thing we could have done to kill that game off in the play specifically. That's pretty heartbreaking, the only saving factor was that Colorado and San José won tonight, so it wouldn't have mattered anyways. I think we deserved to win tonight, we played well, we had a lot of chances and I think we defended well, they didn't have to many. So, something to build on again."
On motivation for Sunday:
"Lots of motivation. Everyone is playing for their jobs, we're showing we still have desire to win and proving that what Dom is doing here is something we can get behind and work with. There is everything to play for. We haven't deserved really to go to playoffs the way we've played, but we still have to show a lot and doesn't matter if this game is for nothing, so to speak, it shows what we have in this locker room and what we can do."
On how Dominic Kinnear simplified things for the team:
"I mean the language thing is part of it... but I don't think that necessarily had anything to do with it. I think [Sebastian Lleget] is right and what other people have said, [Dominic] kept it simple, he's given us confidence and let us kind of play and break it down simply. We're trying to take it in stride; he's done this before. We had a good stride in 2018 when he came in and it's the same sort of mentality, same sort of thing. He brings in a positive energy and we're feeding off of that. Like I said I thought we played well tonight, both going forward and defending. I mean there were 3, 4, 5 even chances I could think of that could have put this game away early and I can think of only a couple that they had. So until maybe the end when they were throwing numbers. I think we've stepped up, we've shown that things have happened this year and we still have a lot of life in us whether or not we're going to make playoffs."
On Dominic's tactics to improve the team:
"I mean some of the things we've said before, it's as simple as giving every man some confidence, whether it's some of the defender's here, the forwards, the score, he gives each one of us confidence and believes in us and has that positive attitude that we work off of. Tries to make the locker room fun and enjoyable. He keeps the game simple, he's not trying to come and make these crazy tactics or pretend he's the genius of soccer that's going to figure it out all of a sudden. Very simple tactics, very simple things we can work on and get behind. I think that's all a team really asks for, clear simple advice and I think it's helps us for sure. We have good players in this locker; we can be a good team. And given the right tools like Dom's given us you've seen little snippets of it, whether it's here or back in 2018 but these last 2 games especially and hopefully for this last one, as well."
LA Galaxy 1, Seattle Sounders FC 1
Wednesday, Nov. 4, 2020 - 8:00 p.m. PT
MLS Regular Season
Dignity Health Sports Park
Postgame Notes
Scoring Summary:
LA - Javier Hernandez (assisted by Efrain Alvarez) 78'
SEA - Raul Ruidiaz (assisted by Jordan Morris and Joao Paulo) 90'+ 3'
Misconduct Summary:
LA - Sacha Kljestan (caution) 20'
SEA - Xavier Arreaga (caution) 24'
SEA - Shane O'Neill (caution) 72'
LA - Sebastian Lletget (caution) 84'
LA - David Bingham (caution) 90' +3'
Lineups:
LA Galaxy: David Bingham, Emiliano Insua, Daniel Steres, Giancarlo González, Julian Araujo; Perry Kitchen, Sacha Kljestan (Efrain Alvarez 69'), Sebastian Lletget ©, Cristian Pavón, Yony González (Rolf Fletscher 80'), and Ethan Zubak (Javier Hernandez 69').
Substitutions not used: Javier Hernandez, Joe Corona, Justin Vom Steeg, Nick DePuy, Efrain Alvarez, Emil Cuello, Kai Koreniuk, Carlos Harvey.
TOTAL SHOTS: 12; SHOTS ON GOAL: 4; FOULS: 10; OFFSIDE: 2; CORNER KICKS: 7; SAVES: 2.
Head Coach: Dominic Kinnear
Seattle Sounders FC: Stefan Frei, Xavier Arreaga, Nouhou Tolo (Jimmy Medranda), Shane O'Neill, Joevin Jones (Jordan Morris 54'), Gustav Svensson, Jordy Delem (Joao Paulo, 74'), Nicolas Lodeiro ©, Alex Roldan (Will Bruin), Ethan Dobbelaere (Cristian Roldan 54'), Raul Ruidiaz.
Substitutions not used: Kelvin Leerdam, Stefan Cleveland, Shandon Hopeau, Josh Atencio.
TOTAL SHOTS: 17; SHOTS ON GOAL: 3; FOULS: 9; OFFSIDE: 0; CORNER KICKS: 10; SAVES: 2.
Head Coach: Brian Schmetzer
Referee: Silviu Petrescu
Assistant Referee: Ian Anderson
Assistant Referee: Corey Rockwell
Fourth Official: David Gantar
Video Assistant Referee: Alejandro Mariscal
• Discuss this story on the Major League Soccer message board...


Major League Soccer Stories from November 5, 2020
The opinions expressed in this release are those of the organization issuing it, and do not necessarily reflect the thoughts or opinions of OurSports Central or its staff.