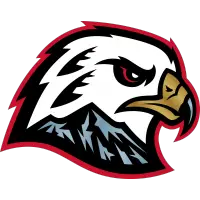 Game Day Hub: September 23 at Kamloops
September 23, 2022 - Western Hockey League (WHL) - Portland Winterhawks News Release



The 2022-23 season is finally here! The Winterhawks open up the new campaign on the road with a stiff test against the Blazers.
Puck Drop: 7:00 p.m. PT
Venue: Sandman Centre - Kamloops, BC
Uniforms: White
2021-22 Season Meetings: Portland went 2-2-0-0 against Kamloops
Portland 5 @ Kamloops 4 (Apr 9 2022) OT
Kamloops 2 @ Portland 5 (Jan 16 2022)
Kamloops 4 @ Portland 3 (Nov 26 2021)
Portland 1 @ Kamloops 7 (Nov 3 2021)
Listen Live: Winterhawks Radio Network and on the Winterhawks App.
Watch Live: WHL Live on CHL TV | Evoca TV
Game Notes: Winterhawks Game Notes
Upcoming Promotional Games:
Saturday, October 1 - Pacific Office Automation Opening Night - BUY TICKETS
Saturday, October 8 - Oregon Zoo Night - BUY TICKETS
Saturday, October 15 - Hawktoberfest - BUY TICKETS
Back To Work
Summer has turned to fall, training camp and preseason have run their course and it's finally time for regular-season hockey! After wrapping up preseason play with a win last weekend, 25 skaters will don some new sweaters (more on those below) with hopes of kickstarting a big year with two points in Kamloops.
While the team awaits the return status of players remaining in NHL camps, several new faces have the chance to shine early in the campaign, including a pair of 16-year-olds in Diego Buttazzoni and Alex Thompson. Additionally, we could see the debut of CHL Import Draft selection Jan Špunar between the pipes for Portland.
Look for a fast start as the Hawks look to pick up some big points before returning to the VMC for next Saturday's home opener!
New Way To Watch
The Winterhawks are excited to announce a new partnership with NextGen television provider Evoca TV! Evoca recently launched in Portland and will carry every Winterhawks home and away game throughout the WHL regular season and playoffs.
Evoca's service is available for $25 (plus a receiver) and provides a dedicated Winterhawks channel on your TV. Click here to learn more about Evoca!
NOTE: Those looking to stream Winterhawks games on their phones or laptops will want to get a WHL Live on CHLTV subscription, available here.
Look Good, Feel Good, Play Good
After kicking off the rebranding process ahead of the 2021-22 season, the Winterhawks finally completed the process with the unveiling of two new uniform sets for the first time in team history in August. And tonight, those sweaters see the ice for the first time in regular-season play.
The new look centers around the team's unique shade of gray - dubbed "Squall Gray" - and introduces an all-new striping pattern for both sweaters, along with several other new details like custom fonts and lace-up collars.
After rocking the black set through the preseason, the team will debut the white uniforms - now complete with white helmets for the first time - against the Blazers this evening. Tune in to see them in action!
PROJECTED LINEUPS:
Portland
Scratches:
Kamloops
Scratches:
• Discuss this story on the Western Hockey League message board...


Western Hockey League Stories from September 23, 2022
The opinions expressed in this release are those of the organization issuing it, and do not necessarily reflect the thoughts or opinions of OurSports Central or its staff.