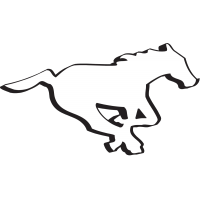 Dr. Frank Lodato Retires After Lengthy Association with Stampeders and CFL
May 15, 2019 - Canadian Football League (CFL) - Calgary Stampeders News Release



e Calgary Stampeders congratulate Dr. Frank Lodato on his recent retirement following his lengthy career as a sports psychologist including an association with the Calgary Stampeders dating back to 1990.
Affectionately known as "Dr. Frank" by his friends, Lodato worked extensively with the Stampeders over the years and provided guidance and support for players such as Allen Pitts, Alondra Johnson, Travis Moore, Dave Sapunjis, Mark McLoughlin, Danny Barrett, Vince Danielsen, Tony Stewart, Burke Dales and current kicker Rene Paredes.
e Brooklyn, N.Y., native's association with the CFL started in 1983 when he worked with the Montreal Concordes, whose coaching staff included Wally Buono. When Buono became the Stampeders' head coach in 1990, Lodato was brought in as the team's sports psychologist. John Hufnagel was on Buono's staff at the time and later made use of Lodato's services when he became head coach and general manager of the Arena Football League's New Jersey Red Dogs in 1997 and in 2008 when he returned to the Stamps as head coach and GM.
"Dr. Frank was a pioneer in the field of sports psychology and I thank him for everything he's done for my players and my teams over the years," said Hufnagel. "In 2008, he spoke to our team prior to the Grey Cup in Montreal and then had one-on-one sessions with quite a few of our players and I truly believe he helped put everyone in the right mindset before the challenge of facing the Alouettes in front of their loud and enthusiastic home crowd.
"Not only was Dr. Frank a wise man who was exceptional at his job, he has become a very good friend. I congratulate him on his amazing career and wish him all the best in his retirement."
Lodato, 93, continued to work with Buono's BC Lions and individual players such as Paredes through the end of the 2018 season.
"I've been fortunate to work with Dr. Frank for the past eight years," said Paredes. "He has helped me tremendously through my CFL career by helping me to deal with the mental and the pressure part that comes with being a professional kicker. I wouldn't be where I am today if it wasn't for his help and I'm thankful Huff got us working together. I wish Dr. Frank nothing but the best."
In addition to his work with football teams in both Canada and the U.S., Lodato was associated with the National Hockey League's Los Angeles Kings for 13 years and also provided his services to the Boston Bruins during their Stanley Cup-winning season in 2011.
• Discuss this story on the Canadian Football League message board...


Canadian Football League Stories from May 15, 2019
The opinions expressed in this release are those of the organization issuing it, and do not necessarily reflect the thoughts or opinions of OurSports Central or its staff.
Other Recent Calgary Stampeders Stories