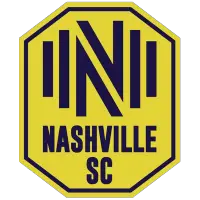 Doolsta's Back: Nashville SC's Pro FIFA Gamer to Return for Next Season
October 16, 2020 - Major League Soccer (MLS) - Nashville SC News Release



NASHVILLE - Nashville SC's first pro gamer is back in the fold for another year.
Cormac "Doolsta" Dooley has re-signed as Nashville SC's eMLS gamer presented by Coca Cola for the 2021 season. The 2019 eMLS Cup champion is ready to reclaim his crown after falling in narrow fashion in the 2020 eMLS Cup quarterfinals.
"I'm buzzing to be back with Nashville," Doolsta said. "Last year, the season got cut short with COVID, and I didn't really get to experience the full Nashville feel I was hoping to get. Definitely was a no-brainer when Nashville offered to have me back. I feel like I have a bit of unfinished business left with Nashville in eMLS. I'm excited to get another crack at things and get going again for the upcoming season."
Doolsta rode his eMLS League Series One and Two performances to a top-10 ranking in eMLS Cup. Last season's Cup was played online for the first time ever due to COVID-19. The format was different from what Doolsta was used to, but he says he's learned a lot from the experience, and he'll apply that to future online events this year.
"It was definitely something new for me," Doolsta said. "I've never played in a big tournament like that online. There's factors like lag and input delay when you're playing virtually. It was a big change playing online. It was definitely out of my comfort zone, but I tried to adapt as best I could. Unfortunately, I lost to Toronto in the last minute when he got a penalty. It was a learning curve for me, kind of a good indication of what this year will be like for me since all the FIFA Global Series will be online. I'm glad I got to experience it last year."
The year ahead will look a bit different for Doolsta. After finishing his freshman year at Temple University this spring, he decided to take time off from school, move back to his native Ireland and focus on gaming full-time. While he'll return to the United States for the 2021 eMLS season, he's been streaming more on his Twitch channel with the release of the new FIFA 21, and he says he feels great being back in his hometown with old friends.
"It's great to be focusing on FIFA all the time," he said. "I can really focus, put all my time and effort into practicing and becoming the best player I can be. I haven't been back here in just over four years, so it's good to be back living in my hometown again for the year. I'm back playing soccer for my old team I played with for 12 years. Just seeing friends and people I haven't seen in years, it's good to be doing that kind of stuff. It only helps my FIFA game. I have the perfect balance over here and I'm excited for the year ahead."
During the early days of quarantine in the spring, Doolsta connected with plenty of Nashville fans through eMLS friendlies against other players and the Duelsta series, in which he took on Nashville SC fans in FIFA.
Even though he has only visited Nashville a couple of times, Doolsta says he loved getting to connect with the club and its fans and looks forward to more this year.
"I honestly didn't think people would tune in," Doolsta said. "I remember the first game against Columbus Crew on Twitch, there were so many Nashville fans in my chat. They were all typing the chants out, it wasn't quite the same but they were all there showing support. It was great to see that. Even the Dulesta series, it was crazy to see how many fans were trying to play against me. I had a lot of people messaging me asking to play. It was great to get that opportunity. I know Taylor Washington shouted me out on Instagram and a few players were watching me play as well. It was cool to be the forefront for Nashville SC for a while and give fans some entertainment in some tough times."
• Discuss this story on the Major League Soccer message board...


Major League Soccer Stories from October 16, 2020
The opinions expressed in this release are those of the organization issuing it, and do not necessarily reflect the thoughts or opinions of OurSports Central or its staff.