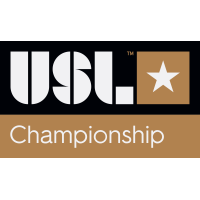 United Soccer League Announces Next Step in Creation of USL Academy League
August 1, 2019 - United Soccer League Championship (USL) News Release



TAMPA, Fla. - Following the announcement of the inaugural USL Academy Cup in May, the United Soccer League today unveiled a model for future USL Academies and their participation in the USL Academy League, a first-of-its-kind competition designed to create the clearest path possible to professional soccer.
"We're incredibly excited to announce the structure with which USL clubs will construct their USL Academy programs moving forward," said USL CEO, Alec Papadakis. "We formally presented this model to the Championship and League One Board of Governors this past week and have already begun the implementation process with our clubs. As we move closer to launching the USL Academy League - the country's first pre-professional youth league - we look forward to helping more players than ever pursue their dream of playing professionally for their local club."
Under the new naming conventions, each of the three properties will see their postseasons be labelled as the USL Championship Playoffs, USL League One Playoffs, and USL League Two Playoffs, respectively. Each division will conclude with the USL Championship Final, the USL League One Final and USL League Two Final, where the respective champions will be crowned.
The new USL Academy League model will see participating clubs field a single elite youth team, geared towards top local players primarily within the U15 to U19 age range, and built with a direct connection to the club's senior team. In an effort for professional player development to remain the priority over short-term results, the USL will mandate caps on the number of players at each age who comprise the team. This will ensure players with true professional potential have an opportunity to be identified and integrated into a pre-professional environment at an even earlier age, while accelerating their development and giving them the best shot of reaching their local club's first team and beyond.
"As the USL continues to expand and reach communities that have never had direct access to pro soccer, these programs can help bridge a gap that exists between the professional and youth game," said Liam O'Connell, USL Senior Director of Youth Development. "In building the foundation of these USL Academies, we will be guiding our clubs to work with their local youth counterparts through affiliate programs. Our hope is that doing so will not only raise the overall standard in these markets, but also help our country provide more opportunities than ever for young players aspiring to reach the professional ranks."
This model will be supplemented by creating affiliate programs with local clubs that are already producing high-level players, in turn directly incentivizing and involving a broader group of organizations in the process of identifying and developing the top local players to their full potential. These affiliate partnerships are designed to encourage and incentivize youth clubs to promote top talent on to USL Academy programs, placing them in highly competitive pre-professional environments close to their hometowns. In return, USL will develop minimum standards and provide best practices with which these affiliations will be established - including coaching education, professional development opportunities, access to shared resources within the club, exclusive experiences tied to the professional game, and more.
"As the youth development landscape continues to evolve in this country, it makes sense for the USL to explore new innovative ideas," said Louisville City FC Head Coach John Hackworth, formerly Head Coach of the United States U-17 National Team. "The idea of combining the top talent at the U15-U19 age groups into one team for USL markets would help create a challenging environment and a pathway for youth players who are interested in pursuing a professional soccer career."
As the USL Academy League takes shape, an application window will soon open for clubs looking to participate in the full year-round league structure. At that time, the USL will release a set of established developmental standards and expectations for interested applicants. A formal selection committee will then make final decisions on entry into the league, based on numerous factors including, but not limited to the level of the current player pool, history of player development success, population density, strength of affiliate programs, and other key factors. In some instances, youth affiliates of USL professional clubs may also have an opportunity to field a team in the USL Academy League, provided all standards are met.
As part of this announcement, a new USL Academy website dedicated to the Academy Cup and Academy League has launched. For more information, visit USL-Academy.com or search #USLAcademy on social media.
• Discuss this story on the United Soccer League Championship message board...


United Soccer League Championship Stories from August 1, 2019
The opinions expressed in this release are those of the organization issuing it, and do not necessarily reflect the thoughts or opinions of OurSports Central or its staff.