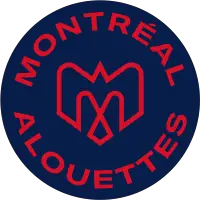 Training Camp Report - Day 16
June 4, 2019 - Canadian Football League (CFL) - Montreal Alouettes News Release



Montreal - Many Alouettes players stayed in Montreal during winter as many of them were involved in the organization's different community programs. Long snapper Martin Bédard shared his story with students in schools visited by the Together at School with the Alouettes Program that was created in 1998.
He talks about growing up in Vanier, a tough neighbourhood in Quebec City, where he was resolving his conflicts with violence. Martin talks about losing both of his parents to cancer, and how his brother survived that same illness. Today the 35-year-old visits his brother every two days to make sure he is okay, as he takes good care of him.
«Our goal is to make sure kids are making good decisions. Yes they will face challenges in life, but we want to give them the tools to make sure they overcome them. If my story helps one person, then I can say mission accomplished,» said Bédard.
Along with his teammates, Bédard visited 75 schools and talked to more than 15,000 kids. After every visit, he stayed after his speech to chat with teachers and students. Everyone's comments were the same: he has a remarkable story and students will learn from it.
Linebacker Jean-Gabriel Poulin is also very involved in the team's community activities. He traveled across Quebec from Montreal to Rimouski, where he visited Grade 5 and 6 students to promote the Ultimate Football Tour, the Alouettes' amateur football development program. They visited more than 70 schools and reached out to more than 15,000 students.
"We promoted football without contact in a safe atmosphere. The game is based on the three fundamental in football: throw, catch and run. Kids had a lot of fun and this experience was rewarding for all the guys. They asked us questions to become better players, we saw an immediate impact on our visits," says linebacker Jean-Gabriel Poulin.
Many of the students involved in this program will have the opportunity to cheer on the players they met this winter on Thursday night, as many will be in attendance at Percival Molson Memorial Stadium, when the Alouettes host the Ottawa REDBLACKS.
Rapid Fire
Tensions rose on Tuesday in what was the last practice of training camp. Thankfully for the players, they will be able to focus all their energy on the Ottawa REDBLACKS Thursday night, as they will be the visitors at Percival Molson Memorial Stadium... Patrick Levels made a nice interception on a Vernon Adams Jr. pass... Étienne Moisan scored a touchdown when the team was practising its red zone offence. The former Rouge et Or product was able to isolate himself and then had all the time in the world to cross the goal line.
He said it
"For sure it's special to play home in Montreal. I haven't lived here for eight years, so I'm happy to finally get the chance to play at home, in front of friends and family. I should have 15 guests for the game on Thursday. Those are moments I will remember for a long time."
- Felix Faubert-Lussier
Transactions
The Alouettes announced on Tuesday that the club has released receiver Chris Brown (Notre Dame), offensive lineman Damian Love (Alabama State), as well as defensive back Sheldon Price (UCLA).
• Discuss this story on the Canadian Football League message board...


Canadian Football League Stories from June 4, 2019
The opinions expressed in this release are those of the organization issuing it, and do not necessarily reflect the thoughts or opinions of OurSports Central or its staff.