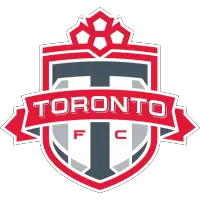 Toronto FC (1) - Orlando City SC (1) Post Game Summary
July 17, 2021 - Major League Soccer (MLS) - Toronto FC News Release



SCORING SUMMARY
TOR - Jozy Altidore 72' (Justin Morrow)
ORL - Nani 77' (penalty)
MISCONDUCT SUMMARY
ORL - Rodrigo Schlegel 68' (caution)
TOR - Alex Bono 76' (caution)
ORL - Andrés Perea 79' (caution)
TOR - Michael Bradley 84' (caution)
RECORDS (W-L-D)
Toronto FC 2-8-3 9 points
Orlando City SC 6-3-4 22 points
LINEUPS
TORONTO FC - Alex Bono; Auro Jr., Omar González, Chris Mavinga, Justin Morrow; Michael Bradley (C), Mark Delgado, Tsubasa Endoh, Alejandro Pozuelo, Yeferson Soteldo (Patrick Mullins 90+1'); Dom Dwyer (Jozy Altidore 64')
Substitutes Not Used: Kevin Silva, Luke Singh, Julian Dunn, Noble Okello, Ralph Priso, Jacob Shaffelburg, Jordan Perruzza
ORLANDO CITY SC - Pedro Gallese; Kyle Smith, Rodrigo Schlegel, Robin Jansson, João Moutinho; Sebas Méndez (Andrés Perea 14'), Júnior Urso (Joey DeZart 90+2'), Benji Michel (Alexander Alvarado 90+2'), Mauricio Pereyra (Oriol Rosell 81'), Nani (C), Tesho Akindele (Chris Mueller 46')
Substitutes Not Used: Brandon Austin, Michael Halliday, Rio Hope-Gund, David Loera
MEDIA NOTES
Jozy Altidore scored his 60th MLS regular season goal for Toronto FC.
JAVIER PÉREZ - INTERIM HEAD COACH, TORONTO FC
Q. What did you think of the performance tonight and what was it like being down on the sidelines in front of the fans?
I think it was a very special moment for the whole team, for me, for the players, for everybody involved at the club to have the fans. That's the strength that they give us; I think every player felt it tonight.
We are happy with the performance. I think the result, obviously, we wanted the three points. But the performance is good. We have going to build the team from here. We are going to be stronger and stronger.
Q. With regards to Jozy, was that the plan, to bring him in after about 60 minutes or so, and how do you think he took his chance on the goal?
Yeah, that was the plan. Yes, I think Jozy was motivated. I think he showed that on the field. Not only the goal that he scored, but also the willingness to please the teammates and to please the coaching staff doing what we ask him to do. The first game back home, he scores that goal. I wish we had that goal leading us into the three points. But I think for him, it's good.
Q. Two-part question on Yeferson. What did you like about his performance tonight and would you walk through the decision to sub him out? Looked like you had a lengthy chat with him after the game?
Yeah, excellent, like the rest of the team. Just to clarify, I think sometimes we play -- we got three points away from home in the last game against the first on the table in the east, but tonight we were playing against the second team in in table of the east. So we were playing really, really good teams. We knew it was going to be a very close game, and we scored. I think we were playing better than them. We should hold that result, right.
But I think the performance, answering your question, the performance from Yeferson, I think he was excellent. And the reason why I subbed him out at the end of the game at the end of the 90th minute, it becomes a bit of a gamble. We believe in having the team organized, a structure, and we felt like if we just grabbed that point, we can build from that -- from that moment. If we concede a late goal in the game, I think it takes us back to square one and it's very difficult to rebuild from there.
So 90th minute, Yeferson did his job. He played a really good game, and we bring Patrick Mullins to help keep that result. We build up from that.
Q. Mavinga was back in the lineup. Wanted to get your view on his performance and how you thought he solidified the back line.
Yeah, I think Chris made a big difference at the back. As you can see in the game, he had I think three or four situations of 1v1 that he saw really well. He knows how to do that, winning the position to the striker and protecting the ball. And he makes a big difference. He gave us a lot of stability at the back. So that helped us, as well, to have more freedom at front, and you can see in the game that we took the game a little bit more into attacking hard, and everything starts from the back four.
Q. It looked like Soteldo was very disappointed to come out of the game. What was your message to him when you spoke to him when he came to the bench?
Soteldo is -- Yeferson is a competitor. He wants to play every minute, like most players on the team, if not all, right. But he wants to play every minute. He wants to win. Nobody on the team likes not to win. I'm not going to say even to lose, but nobody on the team goes on the field thinking that we are going to tie or we are going to take one point.
Regardless where we are playing, if it's home or it's away, we are always fighting and thinking that we are going to take the three points, right, and that's his mindset. If he has 30 more seconds to play, he will stay 30 more seconds to get that goal.
But on the other side, me as a coach, I need to make decisions, if to take what we have in this hand, or just open the hand and maybe that part, it goes away. And today I decided that it was better not to gamble and to lock the game and get the point.
Q. I know one of the focus these past few days has been really solidifying the defensive end of the game, and you weren't able to keep a clean sheet, but did you like what you saw from the defensive aspect of the team?
I did. I saw very committed players to what we presented today, and they secured it almost perfectly. There are some parts of the game that you cannot control, right. If one minute right after you score a goal, it's a little moment that maybe we lack attention or maybe there is a play that happened, moments in the game that cost us points like we saw tonight.
But at the same time the performance overall, it was excellent.
Q. What was your view of the play that led to the penalty, the collision with the Orlando player, how did you see that?
I cannot have an opinion because from a distance, I see the play, but I can't -- I cannot see if it is contact or how is the play. I am going to see it after to see what is the situation with the play. I couldn't tell from my position if it was a penalty, or if it wasn't a penalty, I see a collision with Alex Bono. I see there is something there but I cannot make a decision right now because I don't have a good view from my position.
Q. Coaching a match here at BMO Field in front of fans, what was that like?
It's an amazing feeling. Like I said earlier in the press conference, I think we play for the fans. We feel very happy after all these moments that we didn't have the fans, the support from them. We feel that they are there and we are looking forward for the next games that we have more people at the stadium. It's an amazing feeling.
ALEJANDRO POZUELO - MIDFIELDER, TORONTO FC
Q. What did it mean to be playing before the fans at home tonight and what was it like having Jozy Altidore back on the field?
Yeah, very happy to be here again. We know before the game this week, we trained some days here in the stadium, and before the game, we said we want to come here and to play again with the fans, with the people. We need the people. We need the fans. We need their support. So we are very happy to be here again.
And with Jozy, the same. We know the important player that is Jozy for us. He adds a lot to the team. You see when he comes to the pitch, he gives to the team something extra, some pressure. The difference for the other team, they respect a lot, him. So he helped a lot to this team. So we need him. We know he wants to play here. He loves the team. He loves Toronto. I have a good relationship with him, and that's it. We are here together now. We can play together. So we can enjoy it.
Q. You and Yeferson created a number of exciting scoring chances tonight. How excited are to you think about what the future holds?
Yeah, you see today, he has this quality one-on-one. He has something special. We have a good relationship, he's Latin, he speaks Spanish. We have all day training on the pitch, inside, so we have a good relation and you see in the game we have a good connection. He's the second game together, and with Jozy, also, so we have a good quality and we have good players, and now it's time to look forward. I think you saw today only one thing on the pitch. We played very good and we had good chances and that's it. We need to look forward and Yeferson for me, he is very important because he gives us something different in attack, good in one-on-one, good in creating space, for me, for everybody when he's coming. We need to look forward to Wednesday and we need to get the three points.
Q. How much are we just sort of scratching the surface of what this team is capable of? Yourself on the pitch, Soteldo, Altidore, how much is this still a new team in a lot of ways?
Yeah, like I said before, you saw today, we played good football. We played very good game. I think we dominate like 90 minutes. They don't have too many chances, maybe one chance in the first half, and then the penalty in the second half, I think we have a lot of good chances.
We need to go forward on Wednesday. We have good feeling. Now the atmosphere is different. We know we have good team. We know we have good team and we play again New England last week and we win, and again, the first team in the League. Now Orlando is the second team and we play one-on-one, I think we play very good game today. So we have good feeling.
So now it's a moment for recovery to go forward on Wednesday and take the three points.
• Discuss this story on the Major League Soccer message board...


Major League Soccer Stories from July 17, 2021
The opinions expressed in this release are those of the organization issuing it, and do not necessarily reflect the thoughts or opinions of OurSports Central or its staff.