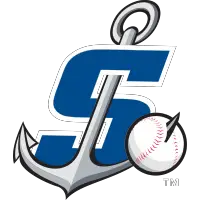 Stockton Ports Announce Gregorio Petit as Manager for 2023 Season, Rest of Field Staff
January 24, 2023 - California League (CalL) - Stockton Ports News Release



STOCKTON, Ca. - The Stockton Ports named former Major League and Ports player, Gregorio Petit, as manager, as well as the rest of the field staff for the upcoming 2023 season. Petit was first announced as the manager by the Oakland A's on Tuesday.
Petit is a former middle infielder who played in 197 Major League games in parts of six seasons, making Major League appearances for the A's, Astros, Yankees, Angels, and Twins.
At the age of 16 he signed with the A's as an international free agent and came up through their Minor League system, playing 137 games with the Ports in 2006, before making his Major League debut with Oakland in 2008.
This will be Petit's second stint as a minor league manager as he spent the past two seasons as the manager of the Corpus Christi Hooks, Double-A affiliate of the Houston Astros.
The Ports have also announced the following hires for their 2023 field staff: Gabriel Ozuna - Pitching Coach - This is Ozuna's first season with the Ports after spending the past eight seasons as the pitching coach of the Arizona A's and the previous seven with the same role for the A's Dominican Summer league team.
Kevin Kouzmanoff - Hitting Coach - Another former Major League player, including 189 games with the A's, he returns to the Ports in the same position he held last season. He was previously the hitting coach for the Double-A Midland Rockhounds.
Ruben Escalera - Asst Hitting Coach - He joins the Ports having worked in the A's organization for 28 years, including two stints as a hitting coach in rookie ball.
Noah Huff - Athletic Trainer - Huff joins the Ports after one season as the head athletic trainer of the Arizona A's and the two prior with the same position for the A's Dominican Summer League team.
Nate Penaranda - Sport Performance Coach - He spent the past two seasons in the same role for the Arizona A's. Previously, he spent three seasons as a sports performance specialist for Grand Canyon University.
Vic Zapien - Home Clubhouse Manager - Vic Zapien is returning for his 19th season as the Ports Clubhouse Manager. Zapien began his career with the Ports in 2003 as their bat boy and was promoted to Clubhouse Manager in 2004. Zapien has acted as the California League All- Star Team Clubhouse Manager three times in 2007, 2011, and 2013 and was honored with the California League Clubhouse Manager of the Year award three times in 2010, 2015, and 2017.
• Discuss this story on the California League message board...


California League Stories from January 24, 2023
The opinions expressed in this release are those of the organization issuing it, and do not necessarily reflect the thoughts or opinions of OurSports Central or its staff.