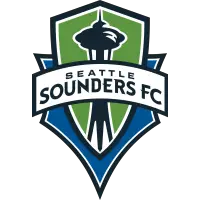 Sounders FC Celebrates Latinx Heritage Month with a Host of Special Events in Seattle and Surrounding Areas
September 23, 2022 - Major League Soccer (MLS) - Seattle Sounders FC News Release



SEATTLE, WASH. - Seattle Sounders FC today announced that the club is celebrating Latinx Heritage Month - which runs from September 15 to October 15 each year - with a host of community-focused events in Seattle and surrounding areas, as well as a slew of matchday activities ahead of the club's fixture against FC Cincinnati on Tuesday, September 27 on the Emerald Queen Casino Pitch at Lumen Field (7:00 p.m. PT / FOX 13+, Prime Video, 93.3 KJR FM, El Rey 1360 AM). This year, Sounders FC is teaming-up with Intentionalist, the Seattle pro sports team community, MEXAM Northwest Festival, the Consulate of Mexico in Seattle and the Seattle Latino Film Festival. The annual celebration aligns with the club's ongoing commitment to fighting racism and social justice with its dedication to amplify the voices of Latinx experts and community leaders while investing in youth and supporting Latinx-owned local small businesses.
As Seattle Sounders FC acknowledges the complexity of the terminology used to celebrate this month by embracing the variety of ways that members of the community identify, the club uses the inclusive term "Latinx" in alignment with its firm belief in LGBTQIA+ equality, and to recognize and celebrate the diversity of culture and heritage of the community represented by Sounders FC players, staff members and fans. A full list of this year's Latinx Heritage Month celebrations is listed below.
INVEST IN THE LATINX COMMUNITY
The club officially kicked off its annual celebration on September 17 when RAVE Foundation opened two new mini-pitches at Barge-Lincoln Elementary School in Yakima, an initiative in partnership with Club Santos Laguna and Orlegi Sports and in collaboration with the University of Washington, Yakima Public Schools and EarthGen. The investment was part of RAVE's commitment to build 26 small fields for free play by 2026.
"To win by serving is a keystone of our values," said Luis Miguel Perez Amarante, Orlegi Sports Director. "It's an honor for us to be able to collaborate to serve Yakima's community side-by-side with our dear friends from Seattle Sounders FC, with whom we share a deep commitment to community."
In Yakima County, where 50.2 percent of the population identifies as Hispanic or Latinx - compared to 13 percent of Washington State's total population - the new mini-pitches and gardens provide an important service for the community's youth, with bright inviting play and learning spaces.
After the field-opening celebration, fans and staff members cheered on the Rave Green at a Matchday Viewing Party at Bale Breaker Brewing Company, a family-owned brewery located in the Yakima Valley. The event featured special giveaways, food trucks and a trivia contest hosted by former Sounder and current team Brand Ambassador Brad Evans in support of the Yakima community and Sounders FC supporters.
MATCHDAY ACTIVATIONS ON SEPTEMBER 27
On Tuesday, September 27 as Sounders FC hosts FC Cincinnati on the EQC Pitch at Lumen Field (7:00 p.m. PT / FOX 13+, Prime Video, 93.3 KJR FM, El Rey 1360 AM), the club recognizes the many contributions, diverse cultures and extensive histories of the American Latinx community in observance of Latinx Heritage Month. Tuesday's match, presented by matchday sponsor Emerald Queen Casino (EQC), kicks off at 7:00 p.m. PT with gates opening at 5:30 p.m. PT.
Tickets to attend the club's match vs. FC Cincinnati on Tuesday, September 27 can be purchased HERE.
As the club continues its partnership with Intentionalist, fans can expect Latinx-owned food trucks to be onsite on matchday serving a variety of delicious fare with special deals for customers. Sounders FC is excited to feature Seatango at a special pop-up in Lumen Field's PNW Marketplace concessions area outside section 113. Seatango - featured restaurant of the month - is a unique and iconic family-owned restaurant that offers authentic Argentinian cuisine. Located in Lake City, one of RAVE Foundation's key communities, Seatango's menu offers facturas (Argentinian pastries) made from scratch, alfajores, empanadas, coffee, teas, milanesas sandwiches and more.
Owned by husband and wife Ariel Firpo and Monica Di Bartolomeo, Seatango opened its doors in September 2020 to bring fresh, delicious Argentinian pastries to the Seattle area. The local Bakery and Café started as a part of the Food Innovation Network's Spice Bridge food hall and moved to its permanent location in Lake City in 2021.
"My husband and I are both from Argentina, and our ancestors came from Italy and Spain. Our heritage was reflected in the foods we ate growing up and continues to influence our menu now. We use many recipes and techniques we learned from our families," said Monica Di Bartolomeo, co-owner of Seatango. "My father was an Italian-Argentinian chef, and I learned a lot helping him in the kitchen as a child. Ariel's mother and grandmother were both pastry chefs, and they taught both Ariel and me how to make old-fashioned facturas. They all made food from scratch with love, and we're thrilled to continue that legacy."
You can support Seatango by visiting their Lake City store from Tuesday through Saturday. Operating hours as well as menu options can be found HERE. Seatango is located at 12728 Lake City Way NE, Seattle, WA 98125.
Pre-match, the club is hosting the students and faculty from Barge-Lincoln, who are being recognized on the pitch as part of the match's opening ceremony. Pre-match elements also include a special performance by BALIKI and BALIGRA, Barge-Lincoln's Steel Drum Band.
For further information regarding any of the activities mentioned here, please contact a member of Sounders FC Communications. To learn more about Sounders FC matchdays, health and safety and how to be prepared to attend a match, visit SoundersFC.com/Matchday/Know-Before-You-Go.
SPEND LIKE IT MATTERS AT LATINX-OWNED BUSINESSES
To celebrate Latinx Heritage Month, Sounders FC has teamed-up with Intentionalist - an online guide to intentional spending - and the entire Seattle pro sports community to collaborate on a variety of fun ways for fans to explore and #SpendLikeItMatters in support of small and local businesses in our communities. Intentionalist supports diverse local communities by making it easier to find and support businesses owned by women, people of color, veterans, members of the LGBTQIA+ community, families and people with disabilities.
As part of this joint initiative, fans can upload their receipts from Latinx-owned small businesses for the chance to win Sounders tickets and other fun prizes. Every uploaded receipt is an entry to win; the more entries, the more chances for fans to win.
Seattle Sounders FC, Seattle Storm, Seattle Seahawks, OL Reign, Seattle Mariners, Seattle Kraken and Intentionalist encourage the community to buy from local Latinx-owned small businesses this month, and all year long.
LEARN FROM THE EXPERTS: SEA MAR MUSEUM OF CHICANO/A/LATINO/A CULTURE
As the Rave Green continue their partnership with Sea Mar Museum in support of its mission to elevate the voices of local experts in the Latinx community, fans are encouraged to visit the local museum to immerse into the Chicano/a/Latino/a Culture. The museum's collection showcases artifacts and various art forms to create a historical legacy that brings to life the story of Chicano/a/Latino/as in the Pacific Northwest.
Located in Seattle's historic South Park neighborhood - in which 46.3 percent of the population identifies as Hispanic or Latinx - the Sea Mar Museum of Chicano/a/Latino/a Culture, the first of its kind in the Pacific Northwest, showcases the history of Mexican Americans, Chicano/as and Latino/as from post-war immigration to present time, giving the public the opportunity to experience history through a social justice lens to cultivate pride, appreciation and understanding of Chicano/a/Latino/as' significant contributions in the state of Washington.
The collaboration between both organizations is not new. In 2021, Sounders FC's charitable partner RAVE Foundation announced a strategic alliance alongside Sea Mar Museum and Orlegi Sports, the business entity that operates Liga MX side Santos Laguna, to host a community soccer rally and vaccination clinic as part of Latinx Heritage Month and to encourage the Hispanic community to get vaccinated.
The Seattle-based Museum is open Monday through Friday from 8:00 a.m. to 5:00 p.m. PT and admission is free of charge to those who would like to visit. All ages are welcome. The Sea Mar Museum is located at 9635 Des Moines Memorial Drive, Seattle, WA 98108.
PLAYER STORYTELLING: DANNY LEYVA
As Seattle Sounders FC continues its mission to highlight the stories of community leaders and personalities within our community to showcase the diversity of experiences and cultural backgrounds across the Sounders family, the club is proud to feature Sounders FC midfielder Danny Leyva, one of the youngest professional soccer signings in the history of the club, as he shares his story and opens-up about his Latinx heritage and culture in a conversation with Sounders community member Hugo Garcia.
Born to Mexican parents and raised in Las Vegas, Leyva has been passionate about soccer from a young age. His father Ulises played in the youth academy of Club América in Mexico City, but left the sport to pursue a career in civil engineering. Leyva played for the Barcelona USA Academy in Las Vegas before joining the Sounders FC Academy at the age of 13, where he was placed on Seattle's U-15 team ahead of the 2017-2018 season, later moving into the U-17 squad. Leyva made his debut for Tacoma Defiance in the United Soccer League in 2018 before making his First Team debut in April of 2019, at the time becoming the youngest signing in club history.
Fans are encouraged to be on the lookout for Leyva's interview as the video will be shared next Tuesday, September 27 during Sounders FC's match against FC Cincinnati.
14TH-ANNUAL SEATTLE LATINO FILM FESTIVAL - MEXAM NW FESTIVAL 2022
Seattle Sounders FC and its charitable partner, RAVE Foundation, are proud to announce the Northwest Coast premiere of the documentary Oaxacalifornia: The Return, an event in collaboration with the Seattle Latino Film Festival, MEXAM Northwest Festival and the Consulate of Mexico in Seattle. The movie screening is taking place on Friday, October 14 at Shoreline Community College, with film director Trisha Ziff to be in attendance and a special performance of Folklore Oaxaqueño.
The documentary is scheduled to start at 7:00 p.m. PT with doors opening at 6:00 p.m. PT. In addition, every youth attending the Northwest premiere will receive a free, high-quality soccer ball courtesy of RAVE Foundation and Seattle Sounders FC. Shoreline Community College Theater is located at 16101 Greenwood Avenue N., Main Auditorium, Shoreline, WA, 98133.
Oaxacalifornia: The Return is family-friendly documentary film from Mexico and United States that explores notions of family and home, and how fast identity and cultural alliances can shift in a single generation.
Country: Mexico, USA (2021)
Rating: PG-13
Genre: Immigration, Family
Running time: 84 minutes
English & Spanish w/ English subtitles
Those interested in attending the movie screening can purchase tickets through: Oaxacalifornia: The Return (brownpapertickets.com).
• Discuss this story on the Major League Soccer message board...


Major League Soccer Stories from September 23, 2022
The opinions expressed in this release are those of the organization issuing it, and do not necessarily reflect the thoughts or opinions of OurSports Central or its staff.