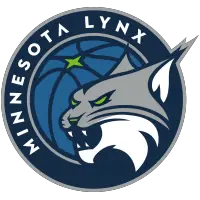 Registration for Candice Wiggins Overseas Experience Now Open
March 2, 2011 - Women's National Basketball Association (WNBA) - Minnesota Lynx News Release



Palo Alto, CA ΓΆΒ€" Minnesota Lynx star guard Candice Wiggins and NetWorks Sports Consulting announced today that registration is now open for the inaugural Candice Wiggins Overseas Experience. Fans can register at the tour's website, www.travelwithcandice.com . The 10-day/8-night trip through Spain will take place this fall from October 21 ΓΆΒ€" 30, hitting five of the most beautiful cities in Spain while allowing guests to experience the essence of the Spanish culture - all under the guidance of Wiggins.
The Candice Wiggins Overseas Experience is a concept that Wiggins came up with after spending the off-season of her rookie WNBA season playing in Valencia, Spain for the perennially talented Ros Casares organization led by General Manager Carme Lluveras.
"My time in Spain was so magical," said Wiggins. "The passion for women's basketball overseas is so great, that I felt the need to share the experience with my friends, family, and fans from back home."
In addition to a stop in Valencia to catch a EuroLeague or Spanish League game (if schedule permits), the tour will make stops in Seville, Granada, and Cordoba. Beginning today, Wiggins will provide her fans a glimpse of what to expect on the trip in a regular blog for the USA Today. The blog will continue through October as she documents the group's journey through Spain.
Wiggins and NetWorks Sports will be working with Travel International Sports ( www.TIS.com ) to provide first-class tour arrangements for guests.
"We are excited to help bring Candice's dream to life," says Angela Taylor, President of NetWorks Sports Consulting. "She sincerely cares about her fans and as a result has created an amazing one-of-a-kind experience that will give her fans unforgettable and lasting memories."
Prices start at $2,495 (not including airfare) and include a variety of accommodations. The deadline for placing a deposit to reserve a spot is March 31st. To find out more about the Candice Wiggins Tour log on to the tour's website. Here guests can sign up for the tour or request additional information at www.travelwithcandice.com .
The itinerary for the Candice Wiggins Overseas Experience is as follows:
CANDICE WIGGINS OVERSEAS EXPERIENCE
DAY 1 FRI OCT 21, 2011 ΓΆΒ€" Guests depart for SpainDAY 2 SAT OCT 22, 2011 ΓΆΒ€" Arrival and Welcome Reception in MadridDAY 3 SUN OCT 23, 2011ΓΆΒ€" Full day of sightseeing in MadridDAY 4 MON OCT 24, 2011 - Tour goes to Madrid / Cordoba / SevilleDAY 5 TUE OCT 25, 2011 - Seville Sightseeing & Evening ShowDAY 6 WED OCT 26, 2011 ΓΆΒ€" Tour continues through Seville / Granada DAY 7 THU OCT 27, 2011 ΓΆΒ€" Guests spend day in Granada / ValenciaDAY 8 FRI OCT 28, 2011 ΓΆΒ€" Tour heads to Valencia to catch Ros CasaresDAY 9 SAT OCT 29, 2011- Final day of touring Valencia / MadridDAY 10 SUN OCT 30, 2011 ΓΆΒ€" Tour wraps up in Madrid / Returns to USA
• Discuss this story on the Women's National Basketball Association message board...


Women's National Basketball Association Stories from March 2, 2011
The opinions expressed in this release are those of the organization issuing it, and do not necessarily reflect the thoughts or opinions of OurSports Central or its staff.