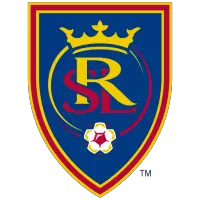 Real Salt Lake Announces 2010 RSL Youth Camps Schedule
May 6, 2010 - Major League Soccer (MLS) - Real Salt Lake News Release



SANDY, Utah (Thursday, May 6, 2010) - After a successful inaugural campaign last summer, Real Salt Lake is proud to announce that its series of Real Salt Lake Youth Camps are set to kick off for a second year beginning in early June. The RSL Youth Camps program is a series of weeklong camps focused on developing soccer skills in young athletes, this year featuring five different camps available to children ages 4-18 and players of all skill levels.
The RSL Youth Camps will expand in size and scope in 2010, keeping the eight northern Utah locales that were a part of last year's schedule while also branching out to neighboring states via camps in Elko, Nevada, and Green River, Wyoming. In addition to the four different "sub-camps" at each stop last year - Mini-Kickers (ages 4-8), Youth Skills (9-18), Youth Strikers (10-18), and Youth Goalkeepers (10-18) - three of this year's camp locations will include a High School Camp that will focus on improving soccer skill sets with top-level training programs for boys and girls ages 14-18 (available at the Green River, Bingham City and Elko locations). Dates and locations for this year's 10 RSL Youth Camps are as follows:
June 7-11 Green River, WY Zehawi Soccer Fields (1795 Bridger Drive)
June 14-18 Centerville Centerville Community Park (1350 N. 400 West)
June 21-25 Brigham City Box Elder Middle School (18th S. 500 East)
June 28-July 2 West Jordan West Jordan Soccer Complex - Fields B&C (4000 W. 7800 South)
July 5-9 Salt Lake City Churchill Junior High (3450 Oakview Drive)
July 19-23 Daybreak Daybreak Elementary [4389 W. Daybreak Rd. (10790 S.)]
July 26-30 Sandy Lone Peak Park (10140 S. 700 East)
Aug. 2-6 Logan Zollinger Park (61 N. 200 West)
Aug. 9-13 Elko, NV Mountain View Park (Argent Avenue)
Aug. 16-20 Provo Sertoma Park (400 E. 2400 North)
Along with participation in the RSL Youth Camps, attendees will receive additional benefits, including a free RSL Youth Camps T-shirt, a ticket voucher for a 2010 RSL home contest, and an invite to Camper Appreciation Day. In addition, a $10 "sibling discount" will be available for families that have more than one child participating and a $10 per child "team discount" will be available for each player that attends as part of a team of 10 or more (must receive a;; team applications together).
Back for his second year as RSL Director of Youth Camps is Rob Karas, who has earned several national licenses and diplomas, including the United States Soccer Federation (USSF) National "A" License, the NSCAA International Premier Diploma, the USSF National Goalkeeper License, the USSF National Youth License, and the NSCAA Director of Coaching Diploma. When combining such accreditations with Karas' 10 years of professional soccer experience and numerous trips to clubs around the globe to gleam best practices regarding youth development - including visits to Barcelona FC, AC Milan, Ceivo Verona, Atalanta, AJAX, and PSV - it can be assured that the RSL Youth Camps will provide a well-rounded soccer curriculum for all children involved.
Following are descriptions of the five different "sub-camps" being offered during the RSL Youth Camps, allowing players of all ages and abilities to get the most out of the experience For more details on what will be involved in each specific camps, or to sign up your child today, please visit www.realsaltlake.com and click the Youth Camps tab in the "Youth" section. If you have any questions regarding the 2010 RSL Youth Camps, please contact RSL Director of Youth Camps Rob Karas at 801-819-9061 or rkaras@RealSaltLake.com.
Real Mini-Kickers Camp (Ages 4-8) $90 9:00-10:30 a.m.
The goal of the Real Mini Kickers Camp is to improve closed and open motor skill movements. The staff will implement energy, movement, and imagination so that your child will not only learn the basics of soccer, but enjoy the game as well. You will enjoy watching your child compete, laugh and learn to love the world's game.
Real Youth Skills Camp (Ages 9-18) $115 9:00 a.m.-12:00 p.m.
The Real Youth Skills Camps have several curriculums specifically designed by age, ability, and playing experience. The Real Youth staff feels that structured curriculums will ensure that, in each session, players will develop based on age, skill level, and gender. The modern training techniques will utilize the latest training methods and equipment, focusing on the following areas:
Real Youth Strikers Camp (Ages 10-18) $150 1:00-3:00 p.m.
The Real Youth Striker Camp is one-of-a-kind. The Real Staff uses modern day training methods and equipment, including the use of Pro Soccer Trainer Ball Machines, that allow players to get hundreds to thousands of repetitions shooting on goal.
Real Youth Goalkeepers Camp (Ages 10-18) $150 1:00-3:00 p.m.
The Real Youth Goalkeeper Camp uses many of the modern training methods that are used throughout the United States and Europe. Each player is challenged to refine his or her technique, develop a better sense for the goalkeeper's role in the game, and learn how to push themselves to reach higher levels of performance each time they step on the field. Each player will have individual video analysis on different aspects of his or her game.
Real High School Camp (Ages 14-18) $150 6:00-8:00 p.m.
The Real High School Camp is a new camp for 2010, available for both boys and girls ages 14-18. This camp, designed to provide top-level training for high school aged players, will be offered only at the following locations: Green River, Brigham City, and Elko.
• Discuss this story on the Major League Soccer message board...


Major League Soccer Stories from May 6, 2010
The opinions expressed in this release are those of the organization issuing it, and do not necessarily reflect the thoughts or opinions of OurSports Central or its staff.
Other Recent Real Salt Lake Stories