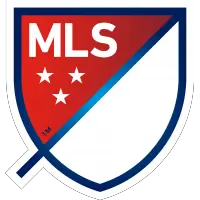 Manchester United To Take On 2010 MLS All-Stars
May 6, 2010 - Major League Soccer (MLS) News Release



NEW YORK (May 6, 2010) - The blockbuster tour eagerly anticipated by soccer fans across North America becomes a reality this summer. Major League Soccer announced today that 2009 English Premier League champion Manchester United will face the MLS All-Stars in the 2010 AT&T MLS All-Star Game at Reliant Stadium, in Houston, Texas, on Wednesday, July 28 (live on ESPN2 and TeleFutura at 8:30 p.m. ET). The AT&T MLS All-Star Game will culminate the four-market North American tour for the European giants that also matches them against Major League Soccer's Philadelphia Union and Kansas City Wizards, along with Scottish power Celtic F.C.
Manchester United's North American tour is being presented by Major League Soccer and Creative Artists Agency (CAA). The tour will mark the first time United have played games in this region of the world since 2004.
"Manchester United are among the most recognized and successful clubs in the world, and we are pleased to have them compete against our All-Stars and two MLS clubs this summer," MLS Commissioner Don Garber said. "We are proud to once again present our supporters with one of the most compelling All-Star Game formats in sports and we believe Manchester United's North American tour will be a tremendous celebration of the sport following the 2010 World Cup in South Africa."
The world's most valuable football brand the last four years according to Forbes magazine, Manchester United's visit to Houston will be will be the seventh time the MLS All-Star team will take on an international opponent. The MLS All-Star team is 5-0-1 in previous All-Star Games.
Prior to the AT&T MLS All-Star Game, Manchester United will play three international matches in North America -- including two against MLS clubs in mid-July. In its inaugural year, Philadelphia Union will host Manchester United Wednesday, July 21 at Lincoln Financial Field. The Kansas City Wizards will host Manchester United Sunday, July 25 at Arrowhead Stadium. The full tour schedule is listed below.
MANCHESTER UNITED 2010 NORTH AMERICAN TOUR SCHEDULE
July 16 Manchester United vs. Celtic F.C. 8:00 pm ET Rogers Centre, Toronto
July 21 Manchester United vs. Philadelphia Union TBD Lincoln Financial Field, Philadelphia
July 25 Manchester United vs. Kansas City Wizards 6:00 pm ET Arrowhead Stadium, Kansas City
July 28 2010 AT&T MLS All-Star Game vs. Manchester United 8:30 pm ET Reliant Stadium, Houston
Founded in 1878, Manchester United won their third consecutive Barclays Premier League Championship in 2009, their 18th overall league title. Manchester United was the first English club to win the European Cup in 1968 and has since won the European Champions League two additional times. The Red Devils were also crowned the FIFA Club World Cup Champions in 2008.
Managed by Sir Alex Ferguson since 1986, Manchester United boasts a lineup full of international stars such as Dimitar Berbatov (Bulgaria), Nani (Portugal), Edwin van der Sar (Netherlands), Antonio Valencia (Ecuador) and legendary midfielder Ryan Giggs (Wales). This April, Manchester United announced the signing of Mexican star Javier "Chicharito" Hernandez. United are committed to fielding all of their players for the North American tour who are not obligated to World Cup duties.
"It's great to be going back to North America," said Manchester United Manager Sir Alex Ferguson. "I enjoyed the last two tours there in 2003 and 2004 immensely. The quality of the facilities is outstanding and there is real enthusiasm in the crowds. It's especially pleasing to be going in a World Cup year, when interest in football will be at its height."
The two-time MLS Cup champion Houston Dynamo will host the 2010 AT&T MLS All-Star Game at Reliant Stadium, home of the National Football League's Houston Texans. Reliant Stadium has hosted two sold-out United States-Mexico exhibitions and matches in two editions of the CONCACAF Gold Cup. The Dynamo won back-to-back championships in 2006 and 2007 and have ranked in the top five in Major League Soccer in attendance since their inaugural season in 2006.
"We are thrilled to bring such a quality opponent to face the MLS All-Stars in this showcase event," Dynamo President/General Manager Oliver Luck said. "In this World Cup year, we will be bringing some of the best soccer in the world to Houston so that our great fans can participate and show their passion on a global level."
"As the title sponsor of the 2010 AT&T MLS All-Star Game, AT&T is excited to be integrated into this game and beyond," said Jason Simpson, executive director, AT&T Corporate Sponsorships. "AT&T's goal is to connect fans to one of the most well-loved sports of all time, whether it is through unique voting programs that ask fans to help determine the MLS All-Star team or watching live at Reliant Stadium, home or on-the-go."
This is the first time an All-Star Game will be held in Texas. Eleven different markets have hosted the MLS All-Star Game, but only three have hosted it twice - Giants Stadium in East Rutherford, N.J., RFK Stadium in Washington, D.C., and Columbus Crew Stadium in Columbus, Ohio.
The MLS All-Stars have won five of their previous six meetings with international clubs, outscoring their opponents 14-5. Last year, the MLS All-Stars tied Everton F.C. 1-1 in regulation, but lost on penalty kicks 4-3. Dynamo midfielder Brad Davis scored for MLS, while French forward Louis Saha netted Everton's goal. Everton goalkeeper Tim Howard, who spent the first six years of his pro career in MLS, was named Most Valuable Player of that game.
In 2008, the MLS All-Stars defeated English Premier League side West Ham United, 3-2, on goals from Cuauhtémoc Blanco, Christian Gómez and Dwayne De Rosario. In 2007, the MLS All-Stars defeated Scottish League powers Celtic FC 2-0 behind goals from New York Red Bulls striker Juan Pablo Ángel and former FC Dallas midfielder Juan Toja.
In 2006, the MLS All-Stars defeated former English Premier League Champions Chelsea FC, 1-0, on a goal by De Rosario. The 2005 event saw the MLS All-Stars defeat English Premier League club Fulham FC, 4-1, at Columbus Crew Stadium and in 2003, the MLS All-Stars downed storied Mexican club CD Guadalajara, 3-1, at The Home Depot Center with Carlos Ruiz capturing Most Valuable Player honors.
Previous All-Star Games offered fans a variety of formats. On six occasions, All-Star squads from the Eastern Conference and Western Conference have squared off. In 1998, the best players in the League faced each other in a USA vs. World format, while in 2002, the MLS All-Stars defeated the U.S. National Team 3-2 at RFK Stadium in a celebration of the national team's historic World Cup Quarterfinal finish.
Special Dynamo five-game Mini Plans featuring lower bowl seating for the All-Star Game are expected to go on sale Monday, May 10. Packages start as low as $130 and are available through the Houston Dynamo at (713) 276-7500. Fans are encouraged to purchase their mini-plans on Monday, May 10 as the Dynamo expects lower bowl seating to sell out very quickly. Major League Soccer and the Houston Dynamo invite fans to use their Visa cards.
For more information on the AT&T MLS All-Star Game, please visit www.HoustonDynamo.com. Special event credentials will be required for media wishing to cover this event. Media credential application information for the 2010 AT&T MLS All-Star Game will be distributed at a later date.
For more information on ticket packages for the July 16, July 21 and 25 matches, fans are encouraged to contact the Rogers Centre, Philadelphia Union and the Kansas City Wizards, respectively. For more information on the 2010 Manchester United North American tour, please visit www.MLSsoccer.com. Media credential application information for the tour will be distributed at a later date.
• Discuss this story on the Major League Soccer message board...


Major League Soccer Stories from May 6, 2010
The opinions expressed in this release are those of the organization issuing it, and do not necessarily reflect the thoughts or opinions of OurSports Central or its staff.