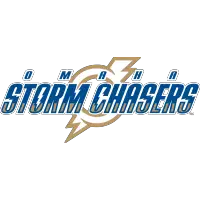 Omaha Royals Hit An Ownership Home Run
March 8, 2006 - Pacific Coast League (PCL) - Omaha Storm Chasers News Release



(OMAHA, NE) - Matt Minker, general partner of the Omaha Royals Triple-A baseball team since 2000, has sold his interest in the team to William (Bill) Shea. Minority owners Walter Scott and Warren Buffett will retain their current ownership positions. Minker and Shea reached an agreement which is now pending the final Pacific Coast League (PCL) and Minor League Baseball approvals along with a review by Major League Baseball.
Bill Shea, also the principal owner and chairman of the board of Ivy Walls Management, made some brief remarks at the news conference. "Omaha, from my experience, is a great sports and family oriented community and the Omaha Royals have so much potential. We plan to enthusiastically continue efforts in the community to build a new urban ballpark neighborhood and to grow attendance and enthusiasm for the Omaha Royals," said Shea. "We also are delighted to have the support of the PCL and to have its President Branch Rickey here to celebrate the strength of this franchise."
Mayor Fahey presented Shea a 2006 Royals baseball jersey and welcomed him and his management team. "Omaha Royals Baseball adds to our great quality of life and I am confident Ivy Walls Management will bring even greater success to Omaha's home team." said Fahey.
In addition to Shea, Ivy Walls core management team attended the news conference; President and Chief Operating Officer Alan Stein and Chief Administrative Officer Sandra Noble Canon. Stein, who will be working closely with the Omaha management team, is credited with the success of the Lexington Legends and the new Applebee's Park in Lexington. He also serves on the National Association of Minor League Baseball's board of trustees and recently was installed in the South Atlantic League's Hall of Fame.
Canon, a passionate baseball fan, brings strong organizational skills to her position. She previously served was executive director of the NCCJ-Bluegrass Region.
"Matt Minker set the bar for us in Omaha. He did an amazing job of becoming part of the community and encouraging his team and staff to do the same. We intend to build on that reputation and look forward getting involved at every level with business, fans and the city," said Stein.
The Ivy Walls Management philosophy is to provide affordable, accessible, family-oriented entertainment in an environment that is clean, safe and fun for all ages.
Branch Rickey spoke briefly saying, "The PCL is very pleased that Bill Shea is bringing his experience and strengths to the ownership of the long-time and outstanding Triple-A franchise. Triple-A teams are a coveted baseball franchise and we are grateful Mayor Fahey shares the vision for a new urban ballpark. The League will lend whatever support we can to continue and to grow the success of the Omaha Royals."
Doug Stewart will remain as senior vice president and general manager according to Stein. The Omaha Royals season starts April 6, 2006.
• Discuss this story on the Pacific Coast League message board...


Pacific Coast League Stories from March 8, 2006
The opinions expressed in this release are those of the organization issuing it, and do not necessarily reflect the thoughts or opinions of OurSports Central or its staff.