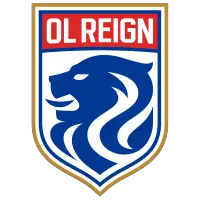 OL Reign Announces Enhanced Health and Safety Guidelines for Future Home Matches
September 17, 2021 - National Women's Soccer League (NWSL) - OL Reign News Release



OL Reign has introduced new guidelines designed to enhance the health and safety of fans attending our matches at Cheney Stadium. These enhanced guidelines are effective beginning with our next home game on September 26 and will remain in place throughout all regular season and any postseason matches at Cheney Stadium in 2021.
The new guidelines include the immediate adoption of Pierce County and Washington State's expanded mask mandate for large outdoor events and, consistent with other professional sports teams in the Pacific Northwest, OL Reign will also require proof of full COVID-19 vaccination or a negative FDA-approved COVID test prior to entry into Cheney Stadium for all upcoming OL Reign matches.
Beginning with OL Reign's next home match on Sunday, September 26 against the Orlando Pride, eligibility for entry to Cheney Stadium based on the following protocols:
MASK MANDATE
Fans five years of age and older will be required to wear a mask unless actively eating or drinking while in a ticketed seat or designated meal area.
Fans under the age of five are not required to wear a mask.
VACCINATION STATUS
Fans ages 12 and older are required to show proof of full vaccination to enter the stadium. To be considered fully vaccinated, fans must be at least two weeks past receiving their single dose of the J&J vaccine or a minimum of two weeks past their second dose of the two-dose series of the Pfizer or Moderna vaccine.
To attend the September 26 match as fully vaccinated under this protocol, fans must have received their second dose of the two-dose vaccine series or single dose of the one-dose vaccine on or before September 12, 2021.
Fans under 12 years of age do not need proof of vaccination to enter the match, but must adhere to the mask mandate.
Fans ages 12 and older who are not fully vaccinated may still attend OL Reign matches. However, to enter the stadium they must show proof of a negative FDA-approved COVID test within 72 hours prior to the match. At-home, self-administered test results will not be accepted.
Upon arrival at the gate, staff will review and verify vaccination or test documentation. Once confirmed, ticket holders will be allowed to enter the stadium.
The following methods are acceptable as proof of full vaccination (if 12 years and older).
A CDC vaccination card (which includes the name of person vaccinated, type of vaccine provided, and date of last dose administered).
A photocopy of the CDC vaccination card.
A photo of the vaccination card on a mobile device.
QR Code, digital or printed certificate from MyIRmobile.com (WA Department of Health partner website, My Immunization Records).
Documentation of vaccination from a healthcare provider, electronic health record or state Immunization Information System record.
For fans opting to show proof of negative FDA-approved COVID-19 test result, the following methods are acceptable as proof of such a result, provided that they are obtained within 72 hours of kickoff:
Acceptable proof of negative result includes a printed document from the test provider or laboratory.
An email or text message on a mobile device from the test provider or laboratory. The information provided should include the name of the person tested, the type of test performed, and date of negative test result.
Self-reported negative test results that are not from a test provided by a laboratory or healthcare provider will not be accepted. This includes at-home, self-administered tests.
Testing must be completed prior to matchday as there will be no onsite testing available at OL Reign matches.
Documentation of vaccination status and personal identification documentation must be available upon request at any time for fans 12 and older. Anyone without proof of vaccination or a negative test as described above will not be permitted entry to Cheney Stadium.
To further enhance the safety of our fans, players, and technical staff, all OL Reign employees, as well as all game day staff at Cheney Stadium, are required to be fully vaccinated. OL Reign players are employees of the National Women's Soccer League, and as such, they are not required to comply with OL Reign's vaccination requirement. However, 28 of 29 OL Reign players are fully vaccinated. Additionally, all players- regardless of their vaccination status- are tested for COVID-19 at least once per week.
OL Reign encourages our unvaccinated fans to get vaccinated as quickly as possible, as the vaccine has been proven to be safe and effective in reducing the impact of a COVID infection.
Fans wishing to receive the COVID vaccine may make an appointment by visiting the MultiCare website.
To purchase tickets to OL Reign's remaining home matches please visit our website for pricing and availability.
• Discuss this story on the National Women's Soccer League message board...


National Women's Soccer League Stories from September 17, 2021
The opinions expressed in this release are those of the organization issuing it, and do not necessarily reflect the thoughts or opinions of OurSports Central or its staff.