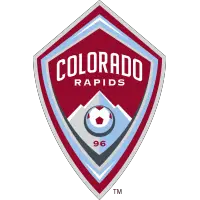 MLS Commissioner Don Garber Talks Return to Play, Rapids Foundation and Success
April 24, 2020 - Major League Soccer (MLS) - Colorado Rapids News Release



On Friday, April 24, MLS Commissioner Don Garber caught up with Richard Fleming on Altitude Sports Social. They discussed the timeline for the return to play, the league's mindset and Rapids continued success under head coach Robin Fraser.
On returning to play...
Garber: There's no [timeline] that we have exposure to yet. You know every day things improve, which I think is very positive. We're getting more of a better sense as to where and how testing and quick testing will be made available, we're making more progress on understanding what different types of tournaments could get set up or look like, when can we return to our markets and actually play games, when will you be able to play with fans. Those decisions basically will be in guidance with the CDC on the national level and authorities federally but also through the various states and cities, certainly the state of Colorado and the city of Denver.
On staying connected with the teams and fans...
Garber: It starts with protecting your people, we're keeping them connected and and ensuring that we're providing them with resources, whatever those resources might be, health resources or communication or technology, and then it really gets very focused on engaging with all of our clubs. Pádraig [Smith] is a guy that's on calls with us on a weekly basis, as is Robin [Fraser] and other technical people, we're trying to ensure that we give them the tools that they need to do what they need to do everyday, so that we could as quickly as possible return to play. Then we've got, like all the leagues, a wide variety of return to play scenarios that require us to have access testing, to ensure we have the proper preseason, to be sure we can play games, and how many games, and where those games are being played, with fans or not with fans. And then the last part of that is obviously fan engagement, and I think our players are doing a great job. You know you go and you look at their Instagram accounts, through the Rapids social media accounts, and players are cooking, they're training with each other, and they're providing videos for kids, they are doing so many different things to try to keep engaged with all of our fans.
On the league's mindset...
Garber: Everything is on the table, and everything should be. That's one of the advantages of taking time to step back and perhaps think about life going forward that might be a little different and in positive ways. We will get back to playing, and we will get back to having our fans, and we will get back to MLS having the momentum that it had leading into this 25th season. But maybe we'll be reducing games differently, maybe we'll be interacting with our players and our fans differently, maybe we'll be thinking about technology, how we communicate, and how that technology can be used in our broadcast, what are we going to be doing with our social media, how we are going to be using devices, differently. All those things are empowering, and now that we have time, when we're not in the triage mode of dealing with what we have to deal with hour-by-hour, we're spending 20-30 percent of our time thinking about the future, and that's really pretty exciting.
Garber: I have calls with my executive staff, multiple times a day, and, one of the calls early this morning, was the need to try to be out there first. And I reminded everybody, I'm less interested in being first; I'm more interested in being right. And in a way that we'll be able to take advantage of some of the technology that's being developed. Also, you know, getting out in front of fans and doing it as quickly as we can. I'm less concerned about the rush for sports to come back because it's going to be pretty cluttered. We do have a very distinct fanbase. We have the ability to play multiple times a week. We have lots of great venues, lots of great training facilities. For all of our fans in Colorado, the fan base of pro sports is going to be inundated with lots of great content. We're going to go from 0 to 60 pretty quick.
On the Rapids success under head coach Robin Fraser...
Garber: I'm so proud of Robin. He's been in the league so long and really is one of the more important foundational players and now coaches in the history of MLS. I'm proud to know him, and I'm really pleased to see what a great job he's doing in Colorado. Scoring, people love scoring, everybody's excited about what was happening in New York and LA, but the Rapids were third [in the standings]. And I don't think they got enough attention for that. They kick off the season, you know really well, seven wins since Robin has been head coach, which is really fantastic, and you know he's put together a great young team. To see what he's done with Jonathan [Lewis] and Keegan [Rosenberry] and then Sam [Vines] a great homegrown player, it's just really, really exciting. So, you know, what I would say to everybody who's listening and, hopefully many people are, support this team. Pádraig's doing a great job. Robin's doing a great job. It's an unbelievable stadium. So let's get behind the Rapids. They will get back, and when they do, hopefully, you'll get lots and lots of people who get to be jumping on the Rapids bandwagon because they're going to be winning so many games.
• Discuss this story on the Major League Soccer message board...


Major League Soccer Stories from April 24, 2020
The opinions expressed in this release are those of the organization issuing it, and do not necessarily reflect the thoughts or opinions of OurSports Central or its staff.