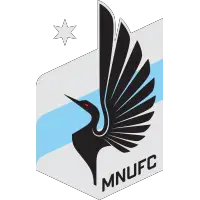 Minnesota United FC vs. Portland Timbers Preview
September 21, 2019 - Major League Soccer (MLS) - Minnesota United FC News Release



MINNESOTA UNITED FC vs. PORTLAND TIMBERS
PROVIDENCE PARK | PORTLAND, OREGON
9.22.19 | MLS Week 29 | MLS Game No. 31
2:55 p.m. CT (ESPN/ MNUFC Radio on SKOR North)
2019 Records:
MIN: 14-10-6; 5-9-1 on the road
POR: 13-13-4; 7-5-2 at home
MINvsPOR Match Guide
GOLDEN VALLEY, Minn. - Minnesota United is back on the road as it travels to Providence Park to take on Portland Timbers FC for the third time in two months. A win for the Loons would further extend their grip on a spot in the Western Conference playoffs as well as cementing the possibility of having a home playoff game - both feats that have yet to be accomplished in the team's MLS era. The Loons responded to a disappointing loss at the hands of the Houston Dynamo with a thrilling 3-1 win over Real Salt Lake last Sunday. The three points vaulted Minnesota back above RSL in the Western Conference table and it now firmly sits in third place, just a single point back from the Seattle Sounders. On the other hand, alarm bells may have begun to ring for the Timbers, who have a slew of home games down the final stretch of the season but are not firing on all cylinders. Portland has only scored four goals in its last six games, all of which have been at Providence Park, and in the same stretch of games, lost to Atlanta United, the Seattle Sounders, D.C. United and most recently New York Red Bulls. Sunday's game will be a must win for both sides with just four regular season games to play.
The game kicks off at 2:55 p.m. CT on ESPN, streaming in the ESPN app and on MNUFC Radio on SKOR North. You can also follow along with timely game updates on Twitter by following @MNUFCMatch.
With several players called up for their respective international teams and attacking midfielder Darwin Quintero missing through injury, Head Coach Adrian Heath stuck with a 4-3-3 formation in his side's 2-0 loss against the Houston Dynamo. However, a clean bill of health after Wednesday's game in Houston allowed Adrian Heath to rollout his favored 4-2-3-1 in Minnesota's crucial 3-1 win against RSL. The switch in formation was clearly effective as an attacking midfield trio of Robin Lod, Kevin Molino and Darwin Quintero created some of the most dangerous and consistent play going forward that Allianz Field has seen in recent action. Buoyed by a Darwin Quintero brace, an organized defensive display and the disciplined midfield performances of Jan Gregus and Osvaldo Alonso, the Loons rolled over Real Salt Lake, putting five points between them and the playoff line.
"[I'm] delighted with the win and delighted with the performance," said Heath. "I'm pleased that we managed to get [Kevin] Molino, [Robin] Lod and [Darwin] Quintero on the field, all looking sharp. I think that they are going to be big for us moving forward. In light of how the other results went for us, it couldn't really have been a better day. We let ourselves down in Houston with a really poor performance but the reaction from the group, to bounce back, was excellent."
Those who have followed Minnesota United since its early MLS days are well into uncharted waters. The Loons finished the 2018 season sitting in 10th place and ended their inaugural season in 9th place, both times well below the Western Conference playoff line. A year can make all the difference as Minnesota United is now one of the few teams in the West heavily favored to make the playoffs, especially after Sunday's marquee victory against Real Salt Lake. With a positive shift in mindset, the addition of veteran players with a proven history of winning and a brand-new stadium that has become a menacing destination for many teams to play, the 2019 season stands in stark contrast to previous years for the Loons.
"At this point last year, we had a lot of guys that weren't even thinking about [playoffs]," said forward Mason Toye. "Some guys knew that they were going to be back, other guys were like, 'Where am I going on vacation?' Other guys were fighting for a contract and playing time. It's a completely different mindset than last year but this is a completely different team than last year. The morals and the values that the team has this year are completely different."
While the list of new achievements for Minnesota United continues to grow in its third MLS season, there is another mountain that it has yet to climb - taking points from Providence Park. In Darwin Quintero's 2018 MLS debut, the Loons fought tooth and nail at the 95-year-old ground but were downed 3-2. In the Loons' first ever MLS game, Minnesota was drubbed 5-1 by the Portland Timbers but recent circumstances indicate that Sunday's game may be a different outcome.
While the Timbers have 11 of their last 12 games at Providence Park, they have lost four of their last six games at home and have only scored a total of four goals in that stretch (less than a goal a game). Teams have begun to travel to Portland with the intention of sitting deep and making the Timbers work to break them down. D.C. United was effective with this approach as the Eastern Conference side scored through a Portland own goal in the 25th minute and then proceeded to stifle the Timbers attack in a 1-0 win on Sunday. Just a few weeks ago, Minnesota United shocked LAFC at Banc of California Stadium through its own deep block defending and a ruthlessly executed counterattack. It is likely that Adrian Heath will use a similar game plan against the Timbers.
"I always think it's a little bit more difficult when people think when they just go, 'Oh, we're playing at home and we have to win.' When you know you have to win, it's not that easy sometimes," said Heath. "Teams go there [to Providence Park] and have a chance to game plan and know what's coming. We've been there and had some good hidings there - we've conceded a lot of goals there and they like that. They can put three of four in on anybody because of their attacking trio. Their form, a lot, will dictate who is playing. This weekend, there was no [Brian] Fernandez, no [Sebastian] Blanco. Are they going to be fit in the next week or so? We'll have to wait and see."
Injuries and availability have also been a struggle for the Timbers as two of their most creative attacking players - Sebastian Blanco and Brian Fernandez - have missed minutes recently due to various circumstances. Blanco has struggled with a lower leg injury while Fernandez has been in and out of the Portland lineup with a stomach virus. Portland's loss to New York Red Bulls on Wednesday may give Heath and his staff an idea of who will be available for the home side on Sunday afternoon. Regardless of team selection, it's guaranteed that the Timbers will play with their dangerous, high tempo offense.
"I think their personnel and the shape of their team changes a little bit depending on who's available," said Heath. "[Brian] Fernandez is a great goal-scorer, great in and around the box. Then you've got the creativity of [Diego] Valeri and [Sebastian] Blanco - [Diego] Chara in behind [them]. This is a good team and we know it's going to be difficult but great environment, great place to go and play."
"I'm pumped to hopefully play at Providence Park and just to be there," added Toye. "They have the addition to the stadium which is going to make the stadium even more electric then it already was. It's a huge game for them, it's on ESPN. Hopefully we can silence the crowd early and get them out of the game."
Minnesota United's next game is a back at Allianz Field as the Loons welcome Sporting Kansas City to Saint Paul, presented by Taylor Communications. That game is on Wednesday, September 25 and will start at 7:00 p.m. CT with pregame coverage beginning at 6:30 p.m. on FOX Sports North, streaming on FOX Sports GO and on MNUFC Radio on SKOR North. Also, Genz-Ryan and MNUFC are teaming up for a Winter Coat Drive on September 25. Bring your new or gently worn coats to the Great Lawn before the game to donate. All proceeds benefit the Salvation Army.
Preview interviews with Head Coach Adrian Heath and Forward Mason Toye.
Head Coach Adrian Heath on his thoughts and emotions after Sunday's win over Real Salt Lake... "[I'm] delighted with the win, delighted with the performance, pleased that we managed to get [Kevin] Molino, [Robin] Lod and [Darwin] Quintero on the field, all looking sharp. I think that they are going to be big for us moving forward. In light of how the other results went for us, it couldn't really have been a better day. We let ourselves down in Houston with a really poor performance but the reaction from the group, to bounce back, was excellent."
Adrian Heath on if the win sets MNUFC on its way to the playoffs with four games remaining... "It does. I said a few weeks ago, I think it'll go [the Western Conference playoff race] to the last game and I honestly think it will. I think it might get sorted before then, who's in the playoffs, but where you finish, I think will go to the very last game because if you look at the fixtures, we're nearly all playing each other at some stage. We go to Portland and then we've got SKC, we've got LAFC and then we go to Seattle so it's not going to get any easier. The games are coming thick and fast. We've got some difficult games but we've given ourselves a really good chance of making the playoffs which is what the aim was before the season started. Now for us, it's a case of can we push on and get a home field advantage in the playoffs because that would make everybody happy."
Forward Mason Toye on how big it was to bounce back after Houston and beat RSL... It's huge and we've bounced back a couple of times this year when we've had tough results and we've come back and [it's] always gotten us on a bit of a run. It was a really big result for us, to win at home and to continue that win streak at home. It sets us up for a really tough matchup on Sunday against Portland.
Mason Toye on what the team must do to take Portland's play style away from them... It's going to be difficult. [Playing] away from home is always difficult to play your game. I'm not exactly sure how we're going to approach the game because that's all up to the gaffer [Head Coach Adrian Heath]. As long as we come out strong and fast and really try to take the game to them and not just sit back and do what we did against Houston. As long as we go out there and work hard, I think we have a good chance at winning.
FIRST TOUCHES:
Minnesota has won both of the previous meetings with Portland this year. The Loons played the Timbers twice in four days, claiming a 1-0 win in league play, followed by a 2-1 victory in the U.S. Open Cup Semifinal.
Darwin Quintero scored two goals against Real Salt Lake on Sunday. It was his first time getting on the score sheet since August 14 and first multi-goal game since April 19.
Quintero's two-goal performance earned him a spot in the MLS Team of the Week for Week 28.
Quintero is now tied with Christian Ramirez for the club career record for of 21 goals in MLS play. Quintero holds the record for all competitions since the Loons joined MLS with 25 goals.
With 10 goals in league play, Quintero is the first MNUFC player to reach double-digit goals this season.
Romain Metanire got his seventh assist of the year on Sunday. It was his first MLS point since June 2 vs. Philadelphia Union.
Metanire is second on the Loons in assists, behind Jan Gregus' team-leading nine on the year.
Ethan Finlay finished off Metanire's assist for his seventh goal of the season. He is second on the Loons behind Quintero.
Kevin Molino notched his fourth assist of the year on the opening goal against RSL.
With the win over RSL, the Loons extended their home unbeaten streak to eight games.
The Timbers have lost twice at Allianz Field in all competitions. The Loons have lost just once in competitive games in their home stadium.
Vito Mannone picked up his 14th win of the season against Real Salt Lake on Sunday.
Minnesota has not won at Providence Park since joining MLS.
The Loons have conceded at least three goals in both of their past road games against the Timbers.
Minnesota played its first-ever MLS game against Portland on March 3, 2017. The Timbers won the game 5-1.
This is the second game of the week for Portland, who faced New York Red Bulls on Wednesday night, losing 2-0.
Diego Valeri's 16 assists are just two off the league-leading pace set by New York City FC's Maximiliano Moralez.
Providence Park was recently renovated, adding over 4,000 seats to the 95-year-old venue. Due to construction, the Timbers did not play a home game until June 1.
Miguel Ibarra was drafted by Portland in the 2012 MLS Supplemental Draft, but was not signed by the club.
MNUFC Director of Player Personnel Amos Magee was on Portland Timbers' coaching staff from 2009-2013.
Lawrence Olum played for the Timbers in 2017 and 2018. He scored Portland's first MLS goal against MNUFC.
Jeff Attinella was selected by MNUFC from Real Salt Lake in the 2016 MLS Expansion Draft but was later traded to Portland. He also played against Minnesota during his time in the NASL.
Carter Manley and Jeremy Ebobisse both played for Duke University in 2014 and 2015.
Darwin Quintero and Cristhian Paredes were teammates on Club America in 2017.
Michael Boxall and Bill Tuiloma are both members of the New Zealand national team.
Steve Clark and Ethan Finlay played for Columbus Crew SC from 2014 through 2016.
Eryk Williamson and Dayne St. Clair were teammates at the University of Maryland from 2015 to 2017.
INJURY REPORT:
Minnesota United
OUT:
N/A
QUESTIONABLE:
D - Wilfried Moimbe-Tahrat (leg)
Portland Timbers
OUT:
GK - Jeff Attinella (shoulder)
D - Modou Jadama (foot)
D - Julio Cascante (thigh)
QUESTIONABLE:
D - Larrys Mabiala (thigh)
M - Sebastian Blanco (leg)
• Discuss this story on the Major League Soccer message board...


Major League Soccer Stories from September 21, 2019
The opinions expressed in this release are those of the organization issuing it, and do not necessarily reflect the thoughts or opinions of OurSports Central or its staff.
Other Recent Minnesota United FC Stories