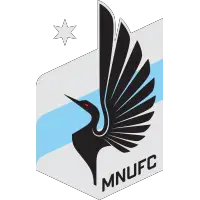 Minnesota United Drop Points Away to LA Galaxy
September 21, 2023 - Major League Soccer (MLS) - Minnesota United FC News Release



CARSON, Calif,. -- Following a three-goal comeback from the home side, Minnesota United was defeated 4-3 by the LA Galaxy at Dignity Health Sports Park on Wednesday night.
3': Dayne St. Clair and Miguel Tapias denied the Galaxy's first go at goal by punching away and clearing out multiple shots the California side fired on net.
4': Minnesota responded with an attacking chance of its own when Teemu Pukki put a shot on net from the left side of the box, placing his shot at the near post. Pukki's shot was blocked by Raheem Edwards on the goal line.
16': The Galaxy went up first with a goal from Billy Sharp. The attack began at midfield with Marky Delgado, running onto a through ball towards goal. Los Angeles strung together combination passes in the box and with its possession, allowed the Galaxy to play a lofted ball to the back post. Billy Sharp struck a shot from close range past St. Clair to capture the lead.
19': Teemu Pukki evened the score just three minutes later. Edwin Cerrillo tried to clear a cross, delivered in by DJ Taylor, out of the Galaxy box. Pukki caught the rebound and took his shot. His equalizing goal was his fourth with MNUFC.
41': Bongokuhle Hlongwane scored the go-ahead goal before the half when he took a shot from range, clipping Raheem Edwards in its path and over the head of Bond to save.
45'+4': Hlongwane extended Minnesota's lead in stoppage time, assisted by Teemu Pukki. St. Clair played the ball up the field where Pukki got possession and began his run at goal. Once he reached the goal line, the Finnish international centered a pass to an unmarked Hlongwane at the back post who was able to make the routine finish and secure his second goal of the night.
63': The Galaxy cut its two-goal deficit to one with a brace from Billy Sharp. After being awarded a corner kick, the ball was redirected with a header. Sharp got a touch on the ball and tucked away his shot.
71': Billy Sharp scored a hattrick to tie the game. Raheem Edwards charged towards Minnesota's goal on the dribble. Though Michael Boxall and Bongokuhle Hlongwane were there to stop the attack, Boxall's attempted clearance ricocheted off Edwards, and Sharp was there to put away the deflection.
82': Los Angeles took the lead with eight minutes remaining. With runners in the box, Boyd passed into his teammates and Diego Fagundez finished the cross in the center of the goal.
With the result, Minnesota United sit 10th in Western Conference regular-season standings with an 9-10-10 (W-L-D) record and 37 points.
GOAL SUMMARY
0-1 LAG - Billy Sharp, unassisted (16')
1-1 MIN - Teemu Pukki, unassisted (19')
2-1 MIN - Bongokuhle Hlongwane, assisted by Hassani Dotson (41')
3-1 MIN - Bongokuhle Hlongwane, assisted by Teemu Pukki (45'+5')
2-3 LAG - Billy Sharp, unassisted (63')
3-3 LAG - Billy Sharp, assisted by Raheem Edwards (71')
3-4 LAG - Diego Fagundez, assisted by Tyler Boyd (82')
DISCIPLINARY SUMMARY
Caution, MIN - Miguel Tapias (27')
Caution, MIN - Jan Gregus (28')
Caution, MIN - Michael Boxall (29')
Caution, MIN -Ethan Bristow (54')
Caution, LAG - Tyler Boyd (55')
Caution, LAG - Billy Sharp (67')
Caution, ejection, MIN - Ethan Bristow (74')
Caution, LAG - Marky Delgado (81')
Caution, MIN - Ismael Tajouri-Shradi (88')
Caution, LAG - Raheem Edwards (90'+1')
NOTABLE STATS
200 - Michael Boxall made his 200th MLS appearance tonight against the Galaxy.
3 in 4 - Teemu Pukki has scored three goals in his last four games.
3 - With his performance in the Leagues Cup and his tallies tonight, Bongokuhle Hlongwane recorded his third brace of the 2023 season.
17 - Hlongwane's brace earned him the record for most goals scored in a single season (all competitions) for MNUFC in its MLS era.
Minnesota United XI: GK Dayne St. Clair; D Joseph Rosales, Miguel Tapias, Michael Boxall, DJ Taylor; M Jan Gregus, Wil Trapp ©, Bongokuhle Hlongwane, Emanuel Reynoso, Hassani Dotson; F Teemu Pukki
Bench: GK Clint Irwin; D Brent Kallman, Bakaye Dibassy, Ethan Bristow, Zarek Valentin; M Franco Fragapane, Ismael Tajouri-Shradi; F Sang Bin Jeong, Mender García
LA Galaxy XI: GK Jonathan Bond; D Raheem Edwards, Chris Mavinga, Maya Yoshia, Kelvin Leerdam; M Uri Rosell, Edwin Cerrillo, Marky Delgado, Riqui Puig ©, Tyler Boyd; F Billy Sharp
Bench: GK Novac Micovic; D Tony Alfaro, Julian Aude, Mauricio Cuevas; M Diego Fagundez, Daniel Aguirre, Jonathan Perez; F Michael Barrios, Dejan Joveljic
ATTENDANCE: N/A
BELL BANK MAN OF THE MATCH: Bongokuhle Hlongwane
UP NEXT:
MINNESOTA UNITED FC vs. SAINT LOUIS CITY
Allianz Field | Saint Paul, MN
9.24.2023 | MLS 2023 Regular Season | Matchday 34
7:30 p.m. CT (MLS Season Pass/1500 ESPN)
MINNESOTA UNITED POST GAME QUOTE SHEET
HEAD COACH ADRIAN HEATH
On the disappointment after the match...
"Yeah. We've managed to throw a game away that we should've won. We can talk about reasons why: we conceded a couple of comical goals, a lack of communication. We spoke about it at halftime: do not take your foot off the pedal, do not just drop back, do not just let people get behind the ball and think you're doing your job. That's pretty much what we did. When you undo a lot of great work that we had done in the first half, it's something that hurts a lot at this moment in time, I've got to say."
On allowing goals at the end of the match throughout the season and the common denominators in those situations...
"Poor decision making, people not doing their jobs. I have to be honest and say the same people, at times, who are involved in some of this. We'll have to evaluate it all, now is not the time. Moving forward, we can't keep doing this. We can't keep putting ourselves in great positions and then coming away with nothing from the game."
On Emanuel Reynoso's substitution...
"He's had a thigh strain since the last game. With it being 3-1, he [Emanuel Reynoso] said it was starting to stiffen up. I didn't want to risk it because I know what he's like. He would've stayed on for the whole 90 minutes, and then we have to look at the big picture as well. We've got three huge games, a couple of home games coming up which are going to probably define our season."
On Ethan Bristow's second yellow card...
"It was a stupid decision. You know you're booked. If you do that [tug on Tyler Boyd's jersey], you're going to get another yellow card so that's a stupid decision. Bongi [Bongokuhle Hlongwane] and DJ [Taylor] running into each other, they've done it two or three times. We've spoken about it... [another] stupid decision, a lack of communication. Call it what you want, but they just changed the game. At 3-1, you've never won the game because if it had been 2-nil, I'd have said exactly the same: this game is not won. You get the next game, especially when you're on the road and I knew that it would take something like that - with the way the [LA] Galaxy were playing tonight - something from us to give them [LA Galaxy] something to get them back in the game, and it was DJ and Bongi running into each other.. drops and then they get their spare man. It's a bit difficult to take, but unfortunately, we're making them too many times."
On Joseph Rosales' substitution...
"He [Joseph Rosales] thought he might get away with it. He said he could feel it and then it started to stiffen up. In the end, it's pretty bad. We'll have a better idea tomorrow, the severity of it, whether it's going to be days [or] weeks. With a hamstring, it could be five, six weeks. You never know."
On the match serving as a wakeup call after dropping out of playoff contention...
"You can imagine what the dressing room is like. There's a lot of angry people in there and people saying one or two things. We've been in this position before where it's gone to the last game. I said weeks and weeks ago - I wasn't trying to be smart - you just look at everybodies fixtures. We have three home games. If we win two or maybe even win three, that will be more than enough to get us in the playoffs, so it's still in your own hands. There are enough points to play for, but we can't keep doing the same shit like we're doing at the minute and expect to get different results."
On priorities for remaining games...
"If you look at everybodies fixtures, everybody is playing each other, so there's only one team that can win. Everybody is going to kill themselves. I said a few weeks ago - when we had around twelve games left - that we needed four or five wins and maybe a couple of draws. That has not changed, we are just running out of games now. The home games and our home form has been crucial. There have been a lot of positives from this game, some good performances. I thought Hassani Dotson was immense. He's back to his best. I thought he was incredible. Teemu Pukki looked really lively, like he was going to score. So there were some positives tonight, but unfortunately when you make the errors we are making and we are making them too often... as I said to the players: I can take the opposition cutting you up with really good play, but running into each other and not picking up on corners, that's schoolboy stuff."
On how much the second half can be attributed to Emanuel Reynoso being subbed out...
"Well Rey's [Emanuel Reynoso] performance has nothing to do with Bongi [Bongokuhle Hlongwane and DJ running into each other and the lack of communication. The goals that we conceded are not down to the fact that Rey is not on the field. Do you miss his quality? Of course you miss it, some of the stuff he did in the first half was sublime. But invariably Rey is out of the way and up the field when we are conceding the way we are at the minute."
On the attacking substitutions at the end of the game...
"Well we realized it was going to be a long time to defend with ten men and so we needed to bring some energy on. Obviously Teemu [Pukki] played up there on his own for seventy to eighty-odd minutes, so can we get some fresh legs and energy on the field. I thought that's what he did, Sang Bin [Jeong] looked lively when he came on. Mender [Garcia] had a couple of half chances and we could've done better with a couple of the breakaways we had late on."
On who was supposed to be defending on the fourth goal...
"When you are down to ten men it can get difficult when you are being dragged out of position. They [Los Angeles Galaxy] were putting runners in between our centerbacks and fullbacks and when it goes wide we have to defend the cross better than we did. Ultimately, we have as many men as them in the box. You've got to mark your man. Stop him from getting to the ball first. It's rule "a-b-c", it's rule one."
• Discuss this story on the Major League Soccer message board...


Major League Soccer Stories from September 21, 2023
The opinions expressed in this release are those of the organization issuing it, and do not necessarily reflect the thoughts or opinions of OurSports Central or its staff.
Other Recent Minnesota United FC Stories