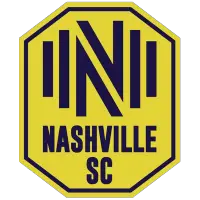 Millie and Gary Smith's Father-Daughter Dynamic Brings out the Best in Both
March 29, 2021 - Major League Soccer (MLS) - Nashville SC News Release



NASHVILLE - When asked which athlete inspires her most, 17-year-old Millie Smith confidently answered, "Serena Williams."
However, when she provided an explanation for her choice, she didn't mention a single one of the tennis star's 23 Grand Slam titles or four Olympic Gold Medals. Instead, Millie said she found inspiration in Serena's earliest days when she was simply the daughter of a coach.
"[Serena] and her dad didn't have the best relationship, but it got to the point where she got very successful from his coaching at a young age," Millie explained. "I think it's inspiring how she didn't want to do it at the beginning, and she ended up being the best player in the world."
The coach's kid narrative is oh-so familiar to Millie, seeing as she's Nashville SC Head Coach Gary Smith's eldest of three. As a young soccer player herself, she has a unique resource at home in the form of advice from an MLS Cup champion.
"Every now and then, I'll look over [at the stands], and he'll be moving his fingers, and he'll be telling me where I should be going or if I need to pull myself together," Millie said as she mimicked Coach Smith's coaching mannerisms with her hands. "I think it just makes my game better when he's watching, and he can give me feedback there at the game."
When it comes to their relationship she says, "We're close." Their father-daughter bond may be unconventional with magnetic boards and film sessions, but her dad says their dynamic is still exactly what you'd expect.
"It's pretty incredible her being our first child and seeing that development in a sport that I'm obviously connected to quite heavily, to see her pathway and how she's matured in it." Coach Smith then continued with a smile and a shrug. "But as much as I go out and coach her, she doesn't listen to me. A lot of children, the message seems to be a little bit clearer from other coaches. I don't know why."
Millie has looked to Smith for guidance, but she's blazing her own path and lets her talent speak for itself on the field. Her father evaluated her playing style with pride, saying "She's at her best when she's able to run beyond people or get on the ball and run at people. She's pretty strong for her age. She's a powerful girl. She finishes off of both feet. She can really make things happen out of the blue."
With her sights set on a college playing career, she'll be putting in the work in her final year before graduating. A college scholarship would be what she calls her "American Dream," but for Coach Smith, his hopes for her are simple.
"I genuinely hope that she has a good final year of high school. I really would like to see her go to college, whether under scholarship or not," he said. "I'd love her to really try and get the best out of herself in soccer. So, at the end of that she can say, 'You know what? That was something I really enjoyed.'"
The respect they have for one another is immense, and though they've moved several times in her childhood for his job, Millie says she's inspired by his mindset and that his accomplishments "just go to show that if you keep trying, you will end up getting to where you want to be."
Seeing her father coach on television is a source of pride for Millie and her siblings. She said she, along with Summer and Sonny, her twin siblings, thoroughly enjoy going to Nashville SC matches and cheering him on from the stands.
So, when the shoe is on the other foot and Smith goes from soccer coach to soccer dad, how does he act in the crowd?
"I am far more reserved," Smith confirmed with a grin.
• Discuss this story on the Major League Soccer message board...


Major League Soccer Stories from March 29, 2021
The opinions expressed in this release are those of the organization issuing it, and do not necessarily reflect the thoughts or opinions of OurSports Central or its staff.