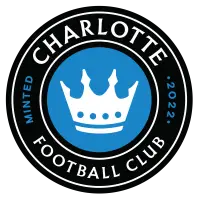 Miguel Ramírez: "We Are Very, Very Close to Having Our Striker and Wingers"
January 17, 2022 - Major League Soccer (MLS) - Charlotte FC News Release



CHARLOTTE - Despite a major winter storm delaying the first practice, Charlotte FC's preseason will roll on this week. However, the entire roster of players will not be on the field come the first drill, with some key signings still to come and international visas to sort through.
Head Coach Miguel Ramírez spoke to the media early on Monday morning and the focus was very much on the state of the roster.
"We are still under construction," chuckled Ramírez.
"We are still finishing up the visa processes for Kristijan Kahlina, Sergio Ruiz, Alan Franco, and Yordy Reyna. They are still in the process to come and hopefully they can join us by next week.
"We are going into preseason with the players that we have, and we will work with them... The reality is we are an expansion club. We need to build a full roster with 28 to 30 players, so it's not just one, two or three additions."
The lack of attacking players currently on the roster isn't a secret, but Ramírez is adamant that the work is being done to address this.
"Everybody knows what we are missing. But these positions that we are missing are the most difficult to sign. They are the most expensive and most difficult to negotiate. It's a long process during many months trying to get these players in these positions we need.
"We are trying to close in the next weeks, the players that we are still missing and need on the roster. We are very, very close to having our striker and wingers."
However, Ramírez doesn't want to rush to fill every slot because he still wants to allow for some flexibility during the season.
"We want to keep at least one or two slots open, to get the feedback from the competition and what we need. We have two more [transfer] windows until summer. We want this flexibility if we need to add anyone else."
Roster flexibility will be important as the Club heads toward the summer transfer window, but so is depth for a long, grueling season.
With Charlotte FC not fielding a second team until 2023, the development gap between the oldest U-17 Academy team and the first team is sizeable. That's why getting to four goalkeepers - with the signing of Adrián Zendejas - and five center backs - with the trade for Christian Makoun - was so vital for Ramirez.
"I'm happy with the depth. Maybe people don't understand having four goalkeepers, but without an [old enough] Academy team, we need extra players already on the roster. If something happens, I cannot go to the Academy and take a player, because the U-17s are still very far from the level of the first team.
"It is the same with other positions. I'm happy now having five center backs, because if something happens to any one of them - it's a long year, with injuries and red cards - then we would not have substitutions for these players.
"I'm super comfortable with the spine of the team and really happy with the back four and the midfielders."
Speaking of midfielders, Alan Franco and Riley McGree were the focus of the press conference for differing reasons.
Alan Franco has a long history with Ramírez including playing a crucial part in winning the continental competition, Copa Sudamericana, in their time together at Independiente del Valle.
"With him [Franco], I don't have to explain anything to him. The game model is already ingrained into his head. He may need a slight refresher, but I've already told him to help me in teaching the game model to the other players. He's the coach on the pitch that every coach needs."
Franco won't be joining the camp until February because of the visa process as well as joining up with the Ecuadorian National Team for the World Cup Qualifiers at the end of the month against Brazil and Peru.
As one midfielder is preparing for his arrival at the Club, the other is on his way out.
Riley McGree was recently sold to Middlesbrough FC in the English Championship. A good bit of business from the Club for a player that never played a game for them and preferred to stay in England.
"It's perfectly normal for a player not to come to a club for many possible reasons. Riley felt he was closer to the Premier League playing in the Championship rather than MLS. So, he stayed and that's fair. But I don't want anyone here that doesn't want to be here.
Circling back to the preseason preparations, when asked what the objective for this first camp was, Ramirez responded with "introduce the game model."
"We have a lot of players who are coming from playing in different styles with different coaches and different environments. So, we need to start with A, then go to B, then go to C.
"This is difficult because this game model is so deep with a lot of concepts. So, we will use the first phase to go over the first, simple concepts of positional play using drills, videos, and whiteboards.
"I already have had Zoom conversations with players to show them examples of the game model, so most of them are now aware of it. It is easier now, because they are going to the start of preseason with an idea. But, for some of them, it is the first time they have seen the game in this way.
"So, we need to have this in consideration to be patient and to take advantage of the preseason."
• Discuss this story on the Major League Soccer message board...


Major League Soccer Stories from January 17, 2022
The opinions expressed in this release are those of the organization issuing it, and do not necessarily reflect the thoughts or opinions of OurSports Central or its staff.