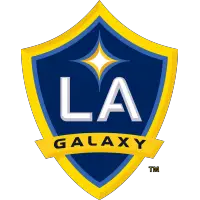 LA Galaxy Fall on the Road to Minnesota United FC on Saturday Night
September 19, 2021 - Major League Soccer (MLS) - LA Galaxy News Release



LOS ANGELES - Playing the second of two games in four days, the LA Galaxy fell 3-0 on the road to Minnesota United FC at Allianz Field on Saturday night.
Goal-Scoring Plays
MIN - Emanuel Reynoso (Robin Lod), 4th minute: Emanuel Reynoso received the ball outside the edge of the box and struck a low shot that snuck into the lower right corner of the goal.
MIN - Emanuel Reynoso (Franco Fragapane), 20th minute: Cutting onto his left foot outside just outside the penalty area, Reynoso curled his shot into the upper right corner of the net.
MIN - Ethan Finlay (Franco Fragapane), 66th minute: Franco Fragapane's through ball released in behind the Galaxy defense was latched onto by Ethan Finlay, who rolled his shot from the center of the box into the back of the net.
Postgame Notes
The LA Galaxy are 11-9-5 (38 pts) this season, sitting in fourth place in the Western Conference standings.
Saturday's match marked the eighth all-time MLS regular-season meeting between LA and Minnesota, with the Galaxy losing to the Loons for the first time in team history (5-1-2).
In five all-time regular-season road matches at Minnesota, the Galaxy hold a 3-1-1 record.
In 12 games played on the road during the 2021 campaign, the Galaxy hold a 4-4-4 record.
In its last four road matches played dating back to Aug. 14, LA holds a (1-1-2)
Samuel Grandsir is the only Galaxy player to appear in every match this season (25).
Julian Araujo finished the match tied for a game-high five tackles.
Sebastian Lletget made his 149th regular-season appearance for the LA Galaxy in the match against Minnesota.
Next Game
Next up, the Galaxy travel to face Austin FC at Q2 Stadium on Saturday, Sept. 26. The Sept. 26 match kicks off at 6:30 p.m. PT and features a national television broadcast on ESPN2.
LA Galaxy (11-9-5, 38pts) at Minnesota United FC (9-8-7, 34 pts)
Sept. 18, 2021 - Allianz Field (St. Paul, Minn.)
Goals by Half 1 2 F
LA Galaxy 0 0 0
Minnesota United FC 2 1 3
Scoring Summary:
MIN: Reynoso (Lod), 4
MIN: Reynoso (Fragapane), 20
MIN: Finlay (Fragapane), 66
Misconduct Summary:
LA: Araujo (caution), 50
MIN: Hayes (caution), 82
Lineups:
LA: GK Jonathan Klinsmann; D Julian Araujo, D Séga Coulibaly (Víctor Vázquez, 59), D Daniel Steres, D Niko Hämäläinen (Jorge Villafaña, 67); M Sebastian Lletget, M Rayan Raveloson, M Sacha Kljestan © (Jonathan dos Santos, 58), M Kévin Cabral (Javier "Chicharito" Hernandez, 58), M Samuel Grandsir (Oniel Fisher, 80); F Dejan Joveljić
Substitutes Not Used: GK Jonathan Bond; D Nick DePuy; M Efrain Álvarez, M Adam Saldaña
TOTAL SHOTS: 8 (Three players tied, 2); SHOTS ON GOAL: 2 (Kévin Cabral, Dejan Joveljić, 1); FOULS: 10 (Four players tied, 2) OFFSIDES: 0; CORNER KICKS: 2; SAVES: 0
MIN: GK Tyler Miller; D Bakaye Dibassy, D Michael Boxall, D Romain Metanire, D Chase Gaspar; M Osvaldo Alonso ©, M Franco Fragapane (Joseph Rosales, 78), M Emanuel Reynoso (Adrian Hunou, 70), M Ethan Finlay (Brent Kallman, 82), M Robin Lod (Jacori Hayes, 71), M Wil Trapp
Substitutes Not Used: GK Adrian Zendejas, GK Dayne St. Clair; D Jukka Raitala; M Jukka Raitala, M DJ Taylor; F Fanendo Adi
TOTAL SHOTS: 9 (Emanuel Reynoso, 4); SHOTS ON GOAL: 3 (Emanuel Reynoso, 2); FOULS: 13 (Osvaldo Alonso, 4) OFFSIDES: 4; CORNER KICKS: 2; SAVES: 2
Referee: Jair Marrufo
Assistant Referees: Eric Boria, Brian Dunn
Fourth Official: Ramy Touchan
VAR: Checo Grajeda
Weather: Clear, 75 degrees
Attendance: 19,621
All statistics contained in this box score are unofficial
LA GALAXY POSTGAME QUOTES
LA GALAXY HEAD COACH GREG VANNEY
On the mistakes tonight and now to overcome letting those mistakes punish the team:
"Yeah, I think the first thing is to not allowing the opposition to punish us. The first goal, again, it's a long ball. We had it back into the middle of the field. Their player picks it up and puts it in the back of our net. We had the ball in the middle of the field, we need to head the ball to the outside, so we don't put ourselves into a problematic situation. That's the first goal. The second ball, again, comes out in transition again, because our attention to detail and the transition is still loose. We're not close enough to guys, we try to then react and get close to guys. Then we get played around and they get on the other side of us. The ball gets to [Emanuel] Reynoso. Reynoso is left footed. We let him cut back into his left foot. Good player, puts the ball in the back of the net. Two mistakes, two goals. There's a couple of things in our set defending that have to do with numbers that we don't sort out. But that doesn't kill us. That is just stuff we have to clean up. But mistakes kill us. We handed the ball to them. They score, they punish us. We let a guy cut back to his left foot who has an incredible left foot, maybe the best in the league, and he buries it on us. And so those are two mistakes. Those are two goals. So you can talk about punishing the opposition. We talk about everything, but we're already playing down to zero. And the opposition doesn't have to come out. They don't have to do anything other than protect their goal and protect their half of the field for the next 75 minutes. And the most difficult task in the game is to break down a team who can just sit and protect their goal and doesn't have to necessarily open themselves up. Having said that, we got into some good spots. We had some attacks that looked like they were about to be dangerous. We played a lot of the game in their half of the field, the final pass, the working in the box, the building the speed in the final action. It's just the timing of everything, the speed of everything and the execution of everything wasn't sharp enough for us to put balls in to the back of the net against a team that, again, was now very compact and could play to defend their goal. Again, having said that, there was some good ball circulation and we got into some good spots. Nothing turned in to the net and with that much possession, you're probably going to give some counterattack moments here or there. But again, it's as I said to you, how we defend in the transition and the counter. It was problematic at times tonight just because guys rest in bad areas instead of going and getting tight to players and making sure that when the ball comes out, there are two options, really. You're either tight enough to recover the ball. Or to keep the player facing backwards. I'll give you three and force the game away or you foul and the game ends and everybody gets behind the ball and it's done. We don't foul. We show up late. They play around us. They build numbers and speed into the attack. And then we're in these massive recovery runs. It's all because we don't start in the right defensive transition positions. Right. So, and that's where they got their chances kind of from down out. In the second half, we push for the game. We rotate to try to get some numbers in front of the goal, to try to get into some crossing positions. We take more risk because we're down to zero. You know, the transition, it ends up being the third goal. I thought he was offside, but then I recognize that Samuel [Grandsir] is in a little bit deeper position on the near side, that that kind of throws the line off a little bit and then it becomes three zero. But yeah, there's details inside of these games that now are, they're real. They're real because there's 10 games to go. As I said to the guys tonight, this is for me, this is maybe the first game of the season that felt like it had a playoff feel to it. The temperature is starting to get a little bit cooler. The opposition didn't make mistakes that we could punish them. We didn't do enough to hurt them. And we made mistakes and they punished us. That's what a big-time game is like. That's what a playoff game is like. You can't make mistakes and you have to make goals on the other side work. So every one of our guys, most of our guys got a chance tonight to get out there and do something. They felt with the intensity was like, they felt what the environment is like. And over the next nine games, we have to lock in on who can win the games and the big nights and the tough nights. And that's you know, that's the task that I said to the guys."
On the priority at training this week:
"Yeah, again, I think we have to stop conceding goals, so that's the that's the first thing. Yes, we have to score goals, but if we concede the first goal, the second goal every time, then the opposition has no incentive to come out and open up spaces and give us the space that we would like to have to punish them and to bury them, you know. And so, you know, again, the concessions of goals is a problem. Some of that is has to do with transition play. Some of that has to do with just our defensive play and being more secure. And if a ball comes to my head and I don't have an action, then I head it as far as I can or I head it out of bounds, there just has to be more attention to detail on the defending side, sometimes less risk. You know, when I'm put in a not great situation, kick the ball 30 yards and reset if there's not a great solution. But it's just again, you know, there's those things that we have to lock in. But I think most importantly, at this point, we're not getting into a position where players are going to get a lot better in the next stretch. We need to find the group that cannot make mistakes, that can execute. Now, we're not in a development phase anymore. We're in an execution phase. And the guys that are going to be on the field are the guys who can execute. And these games are one off games, like the next nine games, are like playoff games."
On whether the team is seeing a regression:
"Well, I think we are we're getting punished for our mistakes. I think, again, I still think that there are a handful of teams in the Western Conference. I'd say four probably that come to the top of my head that I think are very experienced, senior teams that they make you beat them and they don't beat themselves, and I would put Minnesota in that group, Seattle in that group. Colorado has proven to be in that group. These teams don't beat themselves. You have to beat them. And if you make mistakes and you're on the wrong side of the game quickly. And these are the teams that we're trying to, also Kansas City. I put them in that group. Sorry I didn't put them there, but I put those group of teams as mature teams that just don't make mistakes. And our group over the course of the season is we just make we make too many mistakes, which makes us very vulnerable. And in games in the past, we've been able to get the first goal, which maybe allows us at times to build a little momentum and things. And this last stretch, I don't know when we really got the first goal and held on to it for any period of time, that the opposition had to expose themselves a little bit. We're conceding the first goal too often. And then those teams are just locking it down on us and making it difficult for us to score. So that's one of the issues. Second is now that we got everybody back, we've got to get some timing, some continuity, some flow, some rhythm back into to our game. The speed at which we attack, the timing at which things are happening. All this stuff needs to, you know, needs to tighten up now that guys are here. So, again, we're at that stage. And this team needs to go through this stage of the season together as a group. And they're going to need to suffer a little bit. And they're going to then hopefully find some great moments. But this is where you find out in these last 10 games what this league is really about, the first 20 games, and some of that is you're learning the ebbs and flows of the league. You're learning what the summer grind is about. But the last ten games is where you find where the level of the league is at and where players are and their readiness to be able to win playoff games, to win championship games, to win the biggest one. This is where we're going to find out a little bit of where we're at and who needs to keep progressing, which we have a good sense and who's ready to win games."
On what he needs to see from the team going forward:
"Yeah, again, as I said to you, there's a stinginess. There's a little bit of that mentality where, if you're in a position to clear the ball, clear the ball. It doesn't need to be cute. It doesn't need to be something different. We're on the road. We're in a difficult place to play. You play with a certain level of security and just maturity. It's not even about anything else. Also, just kind of a level of like of toughness and competitiveness and making a statement with your presence in the game. Some of that, again, that's playing on the road down the stretch. Every team is playing for something now. The standings are pretty clear. You're either playing to get yourself into the playoffs or playing to position yourself in the playoffs, or you're playing to set yourself up to try to win a championship. And you're trying to find your level right now. And so, every game feels a lot different than it did for the first 20 or so, because now the standings are starting to be clear. There's only so many games left. We play against each other in our conference so much. There's really only so many points that actually impact the standings right now. And so, again, everything matters and we have to eliminate mistakes. And some of the eliminating mistakes is just by sheer security sometimes. Right. But again, it's attention to detail. It's part of the growth of this group that needs to happen."
LA GALAXY MIDFIELDER SEBASTIAN LLETGET
On what the message in the locker room was after tonight's loss:
"I mean, obviously we're all very, very disappointed. You know, just defensively, I think there's just things that we need to be better at. And we just conceded way too many goals. It's just too easy for opponents. You know, there was a lot of good spells in there. And I think our urge, we showed a little bit more urgency. But it's hard to look at the positives today. You know, it's just that there's just a lot we got to go back to the drawing board a bit. There's just details in there that we're missing right now and that are crucial for us moving forward. And we have to have that playoff mentality. And, you know, this is kind of the survival. I mean, this is the last nine games in our last ten games before this one. And, you know, we need to mature as a group."
On what he wants to see from the team:
"Yeah, I mean, you know, it is getting to that point of the season where Greg [Vanney] will tighten up the squad. And unfortunately, we because of international duty or injuries, we haven't. This is, I think the first time we were really all together. That's one thing we said before the game. We're like, you know, we're all looking around and this is the group that's going to get it done. And so now moving forward, I think, yeah, I think it's going to get tighter. And I think guys need to play for, you know, for their spots. And there's no spot that's taken you know. Everybody has to kind of be accountable and we have to hold each other accountable. And that's kind of the message that's going around."
On the importance of reaching the Playoffs in good form:
"I think, you know, when you wear the Galaxy crest, you know, or at least I've been here for a good while now, and I've always felt the pressure in a good way of knowing what I need to do and do my part to live up to it. And sometimes I've failed and sometimes the group has failed and sometimes we succeeded, and we've gotten close. And, you know. But yeah, we have to be better. And I know historically this team, or this club has as won a lot. And, you know, but the level has increased, and we need to grow with it. You know, and I do still believe we have the squad to do it. But this is just a big learning curve for us as a group, and we need to stay composed. I'm emotional right now. I'm disappointed. But we just have to stay composed. And there is still a chance to bounce back. And you kind of just have to move forward."
On whether the team is having a slow start and mistakes messing up the game plan:
"Yeah, I think it's a mix. It's a mix of those. I think throughout the season we've had a mix of everything you just mentioned. But now it's like, I think it's just a mentality thing where we need to defend for our lives. Like we have to pretend like the other team has like our food, we say it in Spanish in the locker room. But it's like we need to act like animals out there. Like we do not concede goals and we just do. And then, of course, it messes up our game plan. And, you know, and then now we're playing catch up and it's five minutes in the game. And it's just it's impossible. It's impossible sometimes. And it just defeats you, it defeats your morale, and that part just needs to get better collectively."
• Discuss this story on the Major League Soccer message board...


Major League Soccer Stories from September 19, 2021
The opinions expressed in this release are those of the organization issuing it, and do not necessarily reflect the thoughts or opinions of OurSports Central or its staff.