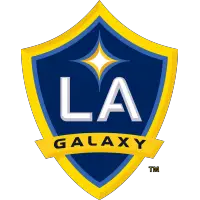 LA Galaxy Fall 2-1 on the Road to Vancouver Whitecaps FC at Rio Tinto Stadium on Saturday Night
July 18, 2021 - Major League Soccer (MLS) - LA Galaxy News Release



LOS ANGELES - Playing the first of three games in eight days, the LA Galaxy fell 2-1 on the road to Vancouver Whitecaps FC at Rio Tinto Stadium on Saturday night. Rayan Raveloson tallied a goal for the second consecutive match, while Víctor Vázquez and Samuel Grandsir both notched their third assists of the 2021 campaign.
LA Galaxy Against Vancouver Whitecaps FC
Saturday's match marked the 27th MLS regular-season meeting between LA and Vancouver, with the Galaxy leading the series 13-9-5. Following the loss, the Galaxy are 1-1-0 in two meetings against Vancouver this season. Since squaring off against Vancouver on June 23, 2021, LA holds a 3-2-0 record in league play.
Goal-Scoring Plays
LA - Rayan Raveloson (Víctor Vázquez, Samuel Grandsir), 5th minute: After a failed clearance inside the box, Grandsir picked out Vázquez on the left side of the penalty area. Vázquez then delivered a pin-point cross into the six-yard box that found Raveloson, whose header was powered into the top left corner of the net.
VAN - Deiber Caicedo, 48th minute: After Jonathan Bond punched away a cross into the six-yard box, the ball fell to Deiber Caicedo, whose volleyed shot from close range was powered into the back of the goal.
VAN - Cristian Dájome (Brian White), 77th minute: Playing a one-two pass with Brian White, Cristian Dájome faked a shot from close range and slipped his follow-up shot into the side of the net.
Postgame Notes
LA 8-5-0 (24 pts) this season, sitting in third place in the Western Conference standings.
The Galaxy's eight wins this season are tied for the most in MLS (Seattle Sounders FC, Sporting KC, New England Revolution).
Saturday's match marked the 27th MLS regular-season meeting between LA and Vancouver, with the Galaxy leading the series 13-9-5.
In the first meeting between the two teams this season, LA earned a 2-1 road win over Vancouver on June 23, 2021.
Dating back to March 24, 2018, the Galaxy are 2-2-1 in their last five road matches against Vancouver.
Since squaring off against Vancouver on June 23, 2021, LA has gone 3-2-0 in five regular-season matches.
Saturday's match marked the 799th MLS regular-season match for the Galaxy, with LA holding a 358-279-163 record.
In six matches played on the road in 2021, the Galaxy hold a 3-3-0 record.
LA has posted a 4-2-0 record in six matches played in the Community Kit this season.
In his last four games played (4 starts) dating back to June 26, Samuel Grandsir has tallied three assists.
Victor Vázquez tallied an assist for a second consecutive match. He is tied for the team-lead in assists (3) with Sebastian Lletget and Grandsir.
Jonathan Bond, Grandsir, Sacha Kljestan and Jorge Villafaña are the only four Galaxy players to play in every match this season (13).
Bond and Villafaña are the only two LA players to start every match this year (13).
Next Game
Next up, the Galaxy play the second of three consecutive road matches in a row when they square off against Real Salt Lake at Rio Tinto Stadium in Sandy, Utah on Wednesday, July 21. The July 21 match kicks off at 7:00 p.m. PT and features a regional television broadcast on Spectrum SportsNet.
LA Galaxy (8-5-0, 24pts) at Vancouver Whitecaps FC (3-5-5, 14pts)
July 17, 2021 - Rio Tinto Stadium (Sandy, Utah)
Goals by Half 1 2 F
LA Galaxy 1 0 1
Vancouver Whitecaps FC 0 2 2
Scoring Summary:
LA: Raveloson (Vázquez, Grandsir), 5
VAN: Caicedo, 48
VAN: Dájome (White), 77
Misconduct Summary:
LA: Williams (caution), 62
VAN: Baldisimo (caution), 69
Lineups:
LA: GK Jonathan Bond; D Julian Araujo, D Nick DePuy, D Derrick Williams, D Jorge Villafaña; M Victor Vázquez, M Rayan Raveloson (Adam Saldaña, 70), M Sacha Kljestan (Daniel Aguirre, 82); F Samuel Grandsir (Daniel Steres, 82), F Ethan Zubak (Augustine Williams, 71), F Kévin Cabral
Substitutes Not Used: GK Jonathan Klinsmann; D Danilo Acosta; M Johnathan Perez; F Cameron Dunbar
TOTAL SHOTS: 9 (Three players tied, 2); SHOTS ON GOAL: 2 (Rayan Raveloson, Victor Vázquez, 1); FOULS: 9 (Julian Araujo, Nick DePuy, 2) OFFSIDES: 2; CORNER KICKS: 1; SAVES: 2
VAN: GK Thomas Hasal; D Cristian Gutierrez, D Ranko Veselinovic, D Erik Godoy, D Javain Brown; M Deiber Caicedo (Ryan Raposo 90+1), M Janio Bikel, M Russel Teibert ©, M Michael Baldisimo (Caio Alexandre, 71); F Cristian Dajome, F Brian White (Tosaint Ricketts, 90+1)
Substitutes Not Used: GK Evan Newton; D Jake Nerwinski, M Patrick Metcalfe, M Leonard Owusu, M Andy Rose; F Theo Bair
TOTAL SHOTS: 11 (Deiber Caicedo, Cristian Dajome, 3); SHOTS ON GOAL:4 (Four players tied, 1); FOULS: 11 (Janio Bikel, 4) OFFSIDES: 5; CORNER KICKS: 4; SAVES: 1
Referee: Ismir Pekmic
Assistant Referees: Jeremy Hanson, Jose Da Silva
Fourth Official: Baldomero Toledo
VAR: Daniel Radford
Weather: Clear, 67 degrees
Attendance: N/A
All statistics contained in this box score are unofficial
LA GALAXY POSTGAME QUOTES
LA GALAXY HEAD COACH GREG VANNEY
On if he's worried the team the team drops intensity in second half of games:
"Yes and no. I thought our intensity was good for 30 minutes. I thought once we scored the first goal... With respect to the opposition, it was a easily scored goal. And then the second goal we scored that was called back... Again it feels like it was one that we scored pretty easily and I think the group feels like these opportunities are going to come left and right if we keep hitting the final pass, they're going to give us the space and we didn't connect on a lot of those. Over time, at altitude, in the heat, we haven't played in 10 days, keep turning over the ball... Those kinds of things turn against you over time; all the little mistakes and losses in possession where we get bullied off the ball or just lose things... Again, those things cost you over 90 minutes. That's why the game isn't 20 minutes long. It's 90 minutes and every decision matters over the course of 90 minutes. I think our inefficiencies and our lack of intensity, sometimes on the defensive side especially, cost us over 90 minutes and we became very vulnerable. The start of the second half, we had a step out press and they play three long balls and all three our center backs won and we lost every single ball in midfield after we won the initial ball. It ended up being on the third one I think where they went down and scored 1-1. If we're going to press and force them into long balls then we have to be able to win the first ball, recover the second ball. We can control some field position that way but we lost the second balls."
On whether or not Rayan Raveloson was subbed off due to injury:
"It was. At halftime, he was having some calf issues in one of his calves, so we weren't sure if he was going to make it on at the second half. He felt like he could and he wanted the first five minutes to see where he was at. I felt like he was OK. I felt like he was still managing it, but doing his part. I was set to leave him on and Sacha [Kljestan] was going to be the adjustment. But after Rayan went into the challenge, he said both calves immediately cramped up and whatever he was managing became more of a concern. I think he's OK, but it became more of a concern in the short term and we didn't want it to be something long-term. We don't have the capacity to take that risk right now. We readjusted the change and some of that was preservation for him and to make sure that we don't lose another guy during this stretch between now and the next one. At that point, we needed to see out where we were.
LA GALAXY DEFENDER DERRICK WILLIAMS
On the game:
"Like the manager said, I think there was a lack of clarity. I think a lot of us were in two minds and we didn't do what we usually do. Usually, we know exactly where to be on the pitch and where we're going to put the ball, but I think today we were just a bit... I don't know if it was the weather or I don't know what it was. I thought we were a bit complacent today and they were the better team."
On who can provide energy for the team:
"It's all of us really, especially us senior players. We try to talk as much as we can and encourage everyone and we tried to do that. It was a tough game and they worked us well. They stopped our game plan and it worked well for them. We need to analyze it and then come again."
• Discuss this story on the Major League Soccer message board...


Major League Soccer Stories from July 18, 2021
The opinions expressed in this release are those of the organization issuing it, and do not necessarily reflect the thoughts or opinions of OurSports Central or its staff.