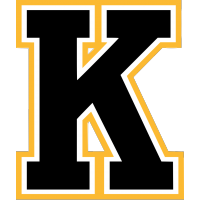 Kory Cooper Excited to be Back in Adopted Hometown
September 14, 2020 - Ontario Hockey League (OHL) - Kingston Frontenacs News Release



For Kory Cooper, returning to Kingston could not be more exciting. Rejoining the hockey club after a decade away, the new Assistant General Manager and Goalie Coach is relishing the opportunity to come back to a city he loves and to work with a young hockey team he believes in.
In his new role with the Frontenacs, Cooper is serving as the right-hand man to newly appointed General Manager and Head Coach, Paul McFarland, while also working with the goaltenders as the club's new Goalie Coach.
"I'm extremely excited to be working alongside Paul. It's a great young group of players and knowing Paul's work ethic and commitment to winning and development is huge," said Cooper, "The opportunity to be a part of this group is a great opportunity for me overall."
Cooper has not been involved with the management side since working with the Kingston Voyageurs several seasons ago so he will continue to learn on the job alongside McFarland, however, that's far from the case when it comes to goalie coaching, a position he brings an abundance of experience to.
When Kory began as a Goalie Coach in Kingston in 2006, he had never done the role before. 14 years later, he has experienced the Ontario Hockey League, as well as the pro ranks with the East Coast League's Brampton Beast, and his final stop with the American League's Belleville Senators.
Returning to the home of his first job, he has learned many things through his time among professional players and coaches. "I've been able to evolve and learn a lot working with some great people," he said of some of his past co-workers. "I've learned to be really prepared for everything. You have to make every day count, every day matters, and you just have to focus a lot on those finer details."
Although he has plenty of experience in the coaching role, balancing it with the management side, as well as making the transition back to junior hockey offers a new, tantalizing challenge.
"There is a really big difference. In pro, the focus is on maintenance and making sure that you're maintaining the highest level consistently. In junior, there is a lot more teaching involved," said the 43-year-old. He went onto emphasize that it's always about working together to get the best out of any player, regardless of level.
Having the opportunity to coach and get into management were major factors in his decision to join the club, but another one was family. A native of Prince Edward Island, Kory has no problems calling Kingston home.
"My wife is from here, my kids go to school here, my father-in-law is a long-time season ticket holder. The relationships I've made in this city are some of the best and I feel like a Kingstonian," said Cooper.
Having spent time in Belleville over the last few seasons, he has not been far from his family, but he has often missed the day-to-day elements. "Just having my kids come down to the rink and watch games, and my wife being able to come down a little more often. Having them around more often is really exciting."
When the chance to be around his family, continue his passion for goalie coaching and being able to get involved in management, came up, it was too great of an opportunity for Kory to turn down. The bonus is that all of this comes in a city he loves, Kingston, Ontario.
• Discuss this story on the Ontario Hockey League message board...


Ontario Hockey League Stories from September 14, 2020
The opinions expressed in this release are those of the organization issuing it, and do not necessarily reflect the thoughts or opinions of OurSports Central or its staff.