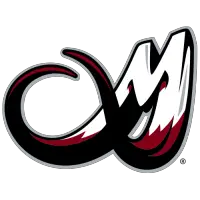 Grant Jr., Williams, Toll, Powell Selected to Class of 2021 National Lacrosse League Hall of Fame
June 3, 2021 - National Lacrosse League (NLL) - Colorado Mammoth News Release



The National Lacrosse League (NLL) announced Thursday members of its 2021 Hall of Fame class.
The NLL Hall of Fame Class of 2021, presented by GAIT Lacrosse, represents the league's first Hall of Fame class since 2016 and features a group of legendary players and builders of the game.
"We are very proud of all those nominated and welcome those chosen to be inducted as the newest members of the NLL Hall of Fame Class of 2021 presented by GAIT Lacrosse," NLL Commissioner Nick Sakiewicz shared in a press release Thursday. "These are the greatest of the great and we look forward to the induction ceremony and further connecting the amazing history of the league with its exciting present and future."
Among the ten individuals nominated for enshrinement include NLL legends John Grant Jr., Shawn Williams, Steve Toll and Casey Powell, each who have represented the league and Mammoth organization with tremendous class and professionalism.
"We're extremely proud of and happy for each of these gentlemen and their families as our League recognizes them for their historic careers," Mammoth General Manager Brad Self shared. "Our organization looks forward to celebrating their achievements this season and we applaud them each for continuing to grow and evolve the sport of lacrosse."
When the NLL announced the 20 Hall of Fame nominees May 13, our team celebrated the achievements, highlight reels and record-breaking stats for each of these gentlemen who have been a part of our organization over the years.
"As a former player, and now, coach with the Mammoth, I'm very thrilled that the NLL has brought back the Hall of Fame," Mammoth Head Coach Pat Coyle shared. "Not only does it honor some of our league's most phenomenal athletes, but it's an opportunity to celebrate historic accomplishments and memories while being acknowledged by their peers. To me, there is no higher praise."
While the list of individuals considered for this year's class was impressive, the case for each of our guys is rather undisputable: The numbers don't lie
"A League-feared, dominant scoring threat"
John Grant Jr. played 17 seasons with Rochester and Colorado after being selected first overall in 1999. He retired in the top 10 all-time with 668 goals (second), 778 assists (sixth) and 1,446 points (second) and was also 12th all-time with 1,202 loose ball recoveries. The forward won the 2000 Rookie of the Year Award and won league MVP twice (2007 & 2012). He was named to the All-League First Team six times and Second Team three times and paced the league four times in goals (2005, 2006, 2007 & 2012). He was also named the Championship Game MVP in 2007. He set the record for points in a season in 2012 at 116, which has since been surpassed and now ranks tied for fourth highest in league history. Grant's 37 goals as a rookie is still tied for fourth best. In his 2012 MVP season, he averaged 8.29 points per game, an NLL record (at least 4 games played).
"An offensive weapon turned lacrosse mastermind"
Shawn Williams played 17 seasons with Ontario, Toronto, Buffalo, Rochester, and Edmonton. He is a two-time champion, one with Toronto (1999) and one with Rochester (2007). The forward retired as one of only eight players to accumulate 1,100 career points. He finished in the top 10 all-time in games played, goals, and assists. He played a league-best 230 consecutive games from 2000-2014. He was named to the All-League First Team in 2004 and Second Team in 2007.
"A game-changing, position-creating hybrid menace"
Steve Toll played for 15 seasons with Ontario, Toronto, Rochester, San Jose, Colorado, and Edmonton after being drafted in the sixth round of the 1997 Entry Draft. The defenseman is a five-time champion: four with Toronto (1999, 2000, 2002, & 2003) and one with Rochester (2007). He was named the first winner of the Transition Player of the Year Award in 2007. He retired in the top 10 all-time with 1,562 loose ball recoveries in the regular season and an additional 160 in the playoffs. Toll played in 188 consecutive games between 2000-2011, which ranks tied for the third longest streak of all-time.
"A fiercely competitive lacrosse pioneer, advocate and icon"
Casey Powell played 11 seasons with Rochester, Anaheim, New York (Titans), Orlando, Boston, and Colorado after being selected first overall in the 1998 Entry Draft. In 2010, the forward became the only American player to win the MVP award, he finished second in the NLL in goals scored and led the Orlando Titans to an 11-5 record as their leading scorer. He retired 10th All-Time with 33 playoff goals in only 13 playoff games. Powell is the all-time leader in points by an American in league history.
The best part about these descriptors is that, they can be, and were, used interchangeably for each of these athletes at various parts of their careers - An ode to the impact this group has made on the league and sport as a whole.
"I especially want to acknowledge Jr. for all that he's done for the sport of lacrosse and the Mammoth organization; his impact will be felt for years to come," Coyle shared. "An absolute human highlight reel who played the game in ways that most people couldn't even think of. He truly played like a warrior and his desire to win was unmatched."
Coyle shared additional words about one his current bench partners in the Loud House.
"I also want to congratulate my friend and Mammoth Assistant Coach, Shawn Williams. Shawn was an incredibly-talented player and the ultimate teammate," Coyle said. "I'm very proud to call him my friend and the Mammoth organization is very lucky to have his character in our organization."
NLL veterans Colin Doyle, Pat McCready, Regy Thorpe and Kevin Finneran joined longtime NLL officials Roy Condon and Bill fox in rounding out the 2021 class.
"I was lucky enough to play with Colin, Steve, Shawn and Kevin in Toronto where I witnessed first-hand what great players and great teammates each of these guys were," Coyle said. "I've also competed against the other inductees and can unequivocally agree that they are exactly the type of players that deserve to be in the Hall of Fame - This group is phenomenal and represents the best of the best."
Each of the four Colorado-centric individuals now join Mammoth legends Gary Gait and Pat Coyle as members of the club who've "gotten the call."
"I was really surprised and deeply honored when I got the call about my induction," Coyle shared. "There are and were so many deserving players that I played with and against during my career and I feel so grateful to be included among them. It was an honor to compete in the NLL, but to be inducted into the Hall of Fame was more than I ever could have hoped for."
For more updates on Thursday's Hall of Fame announcement and all Colorado Mammoth news, stay tuned to Colorado Mammoth social media channels.
• Discuss this story on the National Lacrosse League message board...


National Lacrosse League Stories from June 3, 2021
The opinions expressed in this release are those of the organization issuing it, and do not necessarily reflect the thoughts or opinions of OurSports Central or its staff.