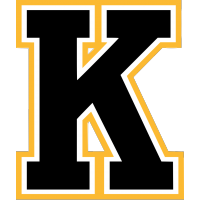 Fronenacs Weekly
February 22, 2022 - Ontario Hockey League (OHL) - Kingston Frontenacs News Release



Game Recaps
Kingston Frontenacs vs Ottawa 67's
Final: KGN 7-1 OTT
Friday, February 18, 2022
The Kingston Frontenacs (27-12-3-0) and Ottawa 67's (20-22-1-3) faced off on Friday night in the Limestone City with the Black and Gold taking a big 7-2 win on home ice. Francesco Arcuri had a pair of goals; Shane Wright recorded his third straight multi-point game with Jordan Frasca and Lucas Edmonds both extending point streaks to seven games as Kingston won its third consecutive a game.
It was the seventh meeting of the season between the East Division rivals with Kingston winning five of seven. The Fronts entered action one-point back of division-leading Hamilton as winners of two straight. The Bulldogs also won on Friday night keeping Kingston one-point back of the division lead.
Former 67's Alec Belanger faced his old mates for the first time after being acquired in a trade by General Manager Kory Cooper. "It was funny at the start looking across in warmup, looking across seeing them, said Belanger after the game. "I've played in this building as a visitor a few times. "I'm happy with the win, and thought I had a good game and the team played well."
Freshman netminder Aidan Spooner got his seventh start for Luca Caputi in the Fronts crease facing 24 shots for his sixth OHL victory. Ottawa replied with fellow rookie Max Donoso starting before being relieved after 40 minutes by Will Cranley.
Full recap: https://kingstonfrontenacs.com/video/game-recap-feb18-2022
Kingston Frontenacs at Hamilton Bulldogs
Final: KGN 2-8 HAM
Saturday, February 19, 2022
The Kingston Frontenacs (27-13-3-0) and Hamilton Bulldogs (28-11-2-2) met for a spot atop the East Division standings. The Bulldogs ended Kingston's three game win streak with an 8-2 victory at FirstOntario Centre this afternoon. Hamilton opened a three-point lead in the East Division standings on Kingston with the win. Lucas Peric scored twice, while Jordan Frasca and Lucas Edmonds extended point-streaks to eight games. Logan Morrison led the way for Hamilton with three points (1G,3A and Avery Hayes scored the game-winner in the second period on one of two goals.
After a 7-2 win over Ottawa on Friday night, the Frontenacs made the long trek to Western Ontario for the afternoon affair. Hamilton had also played in Erie on Friday night as both teams came in tired.
Leevi Meriläinen faced 43 shots in Kingston's net while Marco Costantini made 24 saves for the Bulldogs win.
Full recap: https://kingstonfrontenacs.com/article/game-recap-feb19-2022
Kingston Frontenacs vs Ottawa 67's
Final: KGN 7-1 OTT
Monday, February 21, 2022
It was Family Day at Leon's Centre on Monday afternoon as the Kingston Frontenacs (28-13-3-0) won 7-1 over the Ottawa 67's (20-22-1-3) in the third game in five days between the East Division opponents. Lucas Edmonds moved into a tie in the OHL scoring race with three points (1G,2A), Jake Murray had two goals and Mitchell Brooks scored his first OHL goal for Kingston's 28th win on the season and sixth in eight games versus Ottawa.
The Black and Gold remain three back of Division leaders Hamilton, who won today as well. Ottawa has now lost six straight (0-5-0-1) with 29 goals scored against with only eight tallies for while Kingston now has won four of the last five games.
The OHL's fourth-overall goalie in minutes played Leevi Merilainen was in the Kingston crease earning a 23rd win making 26 saves with the Fronts firing 39 shots on Max Donoso in Ottawa's net.
Martin Chromiak returned from injury after missing seven games.
Full recap: https://kingstonfrontenacs.com/video/recap-feb21-2022
Skater Stats:
1 Lucas Edmonds KGN RW 3 8 3 5 5
2 Jordan Frasca KGN C 3 6 2 4 4
3 Francesco Arcuri KGN LW 3 6 3 3 3
4 Shane Wright KGN C 3 5 1 4 5
5 Lucas Peric KGN D 3 4 2 2 3
6 Zayde Wisdom KGN RW 3 3 1 2 2
7 Jake Murray KGN D 3 3 2 1 3
8 Thomas Budnick KGN D 3 1 1 0
9 Paul Hughes KGN RW 3 1 1 0
10 Chris Thibodeau KGN C 2 1 1 0
11 Jackson Stewart KGN LW 3 1 1 -1
12 Alec Belanger KGN D 3 1 1 1
13 Paul Ludwinski KGN C 3 1 1 1
14 Mitchell Brooks KGN C 2 1 1 -1
Goalie Stats:
1 Aidan Spooner KGN 2.00 60 24 2 22 1 0 0 0 0 0.917 0
2 Leevi Meriläinen KGN 4.50 120 70 9 61 1 1 0 0 0 0.871 0
• Discuss this story on the Ontario Hockey League message board...


Ontario Hockey League Stories from February 22, 2022
The opinions expressed in this release are those of the organization issuing it, and do not necessarily reflect the thoughts or opinions of OurSports Central or its staff.