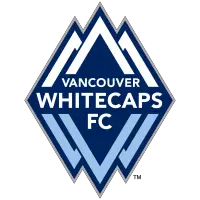 Cathro, Huitema on Canada Women's National Team Roster
January 31, 2017 - Major League Soccer (MLS) - Vancouver Whitecaps FC News Release



VANCOUVER, BC - Canada Soccer announced the women's national team camp roster in advance of the two upcoming international friendly matches against Mexico in Vancouver, including Vancouver Whitecaps FC Girls Elite BC Soccer REX program players Ashley Cathro and Jordyn Huitema.
The two-match friendly series versus Mexico includes the Bronze Medal Celebration Match on Saturday, February 4 at BC Place, and a closed-door match three days later.
16-year-old Cathro from Victoria, BC, and 15-year-old Huitema from Chilliwack, BC, are on the matchday roster for the women's national team for the first time in the senior level.
The Bronze Medal Celebration Match, which will be the first time Canada Soccer's women's national team will play at home since capturing its historic back-to-back bronze medal at the 2016 Rio Olympics, will feature members of the Olympic squad, including retiring players Melissa Tancredi, Rhian Wilkinson, and Marie-Eve Nault in their final home match for Canada. Tancredi is a former Vancouver Whitecaps FC W-League player.
An opportunity for fans to welcome home our Olympic soccer heroes, the Bronze Medal Celebration match will also include a presentation to the team ahead of kick-off, and recognition for the retiring players from the 2016 and 2012 Bronze Medal winning teams.
"Canadians are going to have the opportunity to be part of our homecoming celebration, which is really special for us as a team," said head coach John Herdman. "This match is really a celebration of the team that captured Bronze in Rio, an achievement that was made possible partly by the commitment and grit of the three players who will be making their final appearances at home for Canada on Saturday. To be able to send them off in this way is remarkable, and something we will cherish."
The roster for the women's national team training camp, including the matches against Mexico, includes 19 of the 21 players who traveled to the Rio 2016 Olympic Games, and adds seven rising stars to Canada's line up.
"We've just come out of an assessment camp where some young players really impressed us, so we are taking the opportunity of having two matches against Mexico to bring these young players in to our line up," said Herdman. "We'll be playing many players from our Olympic squad on February 4, but it's possible Canadians may be introduced to some young emerging Canadian stars at BC Place as well. There are few experiences like playing in front of thousands of fans at home, it's an experience that can really shape a young footballer, so we're hoping we can make that happen for one or two of these young players."
With over 20,000 tickets sold, some great seats for the Canada vs. Mexico match are still available via Ticketmaster.ca. Tickets to the match start as low as $20 (plus applicable fees) and fans will once again be able to take advantage of a 'Me+3' offer in select sections. Groups of 10 or more are eligible for discounts of up to 30% off regular price tickets. Fans interested in group tickets must submit their order by Wednesday, February 1.
Fans can relive Canada Soccer women's national team journey on Facebook, Twitter and Instagram as Canada Soccer releases highlights and team commentary videos each day leading up to the match.
Canada Soccer women's national team February Camp Roster (in alphabetical order):
Lindsay Agnew, age 21, from Kingston, ON/ Washington Spirit (NWSL)
Janine Beckie, age 22, from Highlands Ranch, CO/ Houston Dash (NWSL)
Josée Bélanger, age 30, from Coaticook, QC/ UQAM
Gabrielle Carle, age 18, from Lévis, QC/ CS Lévis-Est & Québec Soccer REX
Ashley Cathro, age 16, from Victoria, BC/Vancouver Whitecaps FC Girls Elite BC Soccer Rex
Allysha Chapman, age 28, from Courtice, ON/ Boston Breakers (NWSL)
Sabrina D'Angelo, age 23, from Welland, ON/ North Carolina Courage (NWSL)
Jessie Fleming, age 18, from London, ON/ UCLA (NCAA)
Jordyn Huitema, age 15, from Chilliwack, BC/ Vancouver Whitecaps FC Girls Elite BC Soccer REX
Stephanie Labbé, age 30, from Edmonton, AB/ Washington Spirit (NWSL)
Alex Lamontagne, age 20, from Whitby, ON/ Durham United FC (League1 Ontario)
Marie Levasseur, age 19, from Stoneham, QC/ University of Memphis (NCAA)
Diana Matheson, age 32, from Oakville, ON/ Seattle Reign (NWSL)
Marie-Ève Nault, age 34, from Trois-Rivières, QC
Nichelle Prince, age 21, from Ajax, ON/ Houston Dash (NWSL)
Deanne Rose, age 17, from Alliston, ON/ Scarborough GS United (League1 Ontario)
Rebecca Quinn, age 21, from Toronto, ON/ Duke University (NCAA)
Sophie Schmidt, age 28, from Abbottsford, BC/ FFC Frankfurt (Bundesliga)
Desiree Scott, age 29, from Winnipeg, MB/ FC Kansas City (NWSL)
Kailen Sheridan, age 21, from Whitby, ON/ Sky Blue FC (NWSL)
Christine Sinclair, age 33, from Burnaby, BC/ Portland Thorns FC (NWSL)
Sarah Stratigakis, age 17, from Woodbridge, ON/ Aurora United FC (League1 Ontario)
Melissa Tancredi, age 34, from Ancaster, ON
Hannah Taylor, age 17, from Edmonds, WA/ Eastside FC
Rhian Wilkinson, age 34, from Baie d'Urfé, QC
Shelina Zadorsky, age 23, from London, ON/ Washington Spirit (NWSL)
Roster Notes:
Rio Olympic team members: Beckie, Belanger, Chapman, D'Angelo, Fleming, Labbe, Matheson, Prince, Rose, Quinn, Schmidt, Scott, Sinclair, Tancredi, Wilkinson, Zadorsky (Alternates: Carle, Sheridan, Nault)
Returning Canada Soccer Women's National Team players: Levasseur
EXCEL Players: Agnew, Cathro, Huitema, Lamontagne, Stratigakis, Taylor
• Discuss this story on the Major League Soccer message board...


Major League Soccer Stories from January 31, 2017
The opinions expressed in this release are those of the organization issuing it, and do not necessarily reflect the thoughts or opinions of OurSports Central or its staff.
Other Recent Vancouver Whitecaps FC Stories