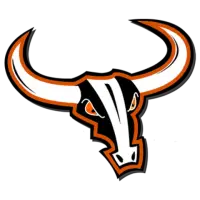 Beef send Red Dogs howling
March 30, 2004 - National Indoor Football League (NIFL) - Omaha Beef News Release



From the Stands
How did the Beef do tonight?
"Looking great." -James Riley, Omaha.
"Awesome. They looked pretty tough." -Meathead Judy Smedra, Omaha.
"Defense needs some work, but they're doing real good." -former Beef player Randy Rouse.
"Awesome, baby. Awesome." -Stacy Kersten, Gretna.
"It was great. I love the feel of the Beef winning." -Kim Stuart, Omaha.
"They are great. They are the Beef." -Danny Potmesil's mother.
From the Field
"It was alright. I think we played a pretty average game, but everyone stepped it up when they needed to. That's what we're looking for, where everyone's just trying to be part of the team." -#14, DB Tory Veland.
"I was a little bit scared at first; I haven't played like this in a while. Once I got that first catch, I got a little more comfortable and was having fun. That's the best part of it." -#80, WR Doug Bargman.
"We didn't do as good as we would have liked against the Beef. They are going to be very successful this year. This is a great place to play, and the fans are great. It's a lot of fun playing here." -#81 for the Red Dogs, WR Ryan Speed.
"It went good, but we played terrible in the second half." -Beef Defensive Coordinator Herman Colvin.
"It didn't go very well for us. The Beef are big. They can throw the ball, and they can run it. That Kevin Brown is a good player on offense, and Tory Veland is a good defensive player. Fortunately we have a bye week coming up, and maybe we'll get on the horn and see if there's a couple of big guys out there looking for a place to play." -Black Hills Head Coach Mich Wysuph.
"We didn't play very well tonight. We got a win, and the score may have appeared a little lopsided, but I was not pleased. We made too many mistakes with turnovers." -Beef Head Coach Sandy Buda.
If you corner a dangerous animal, it's likely to come out fighting. And it doesn't help if you've got both hands tied behind your back while doing it. That's what things looked like when the Beef took on the Black Hills Red Dogs at the Slaughterhouse last Saturday night. The home team may have sent the Red Dogs howling into the night with their tails between their legs, but it took a howling coach in the locker room at halftime to make it happen.
"I think we took a step back this weekend. We scored more points than they did, so we did get a "W" in the win column, but we have got to improve," said Coach Buda after the game. "We made too many mistakes on offense in the first half, and too many on defense in the second half."
Defense was the name of the game early on as Beef LB Bryan Eakin and DE Terrell Spears made a sandwich out of Red Dogs quarterback Eric DeGraff on the first play of the game. After an unsuccessful field goal attempt by the Red Dogs, the Beef came out looking to make a statement early when QB Troy Travis went deep on the first play. The ball was intercepted by #38 Timothy Wright for the Red Dogs, and Black Hills took possession at their own 15-yard line. The Red Dogs couldn't do anything with the ball on offense again, and missed another long field goal attempt. It was a football follies highlight tape for the rest of the first half, and the 4,064 fans at the Slaughterhouse could see the frustration building in both teams. The Beef went into the locker room nursing a 17-7 lead at halftime, thanks to a Chace Long field goal and short rushing touchdowns by James Johnson and Kevin Brown. But the biggest enemy for both teams in the first half of the game was turnovers, with the Beef giving the ball away three times and the Red Dogs giving it away four times. "It didn't go very well, especially in the first half. We had a little trouble moving the ball effectively, and turnovers killed us," Black Hills Head Coach Mich Wysuph said after the game. Rapid City also failed to convert a third down opportunity (0 for 5) in the first half, and only had possession of the ball for eleven minutes. No Red Dog drive was more than five plays long in the first half, whereas the Beef sustained drives of ten plays, five plays, and eight plays on their three scoring drives.
After a spirited lecture at halftime, the Beef came out and trampled Black Hills for 49 points in the second half. The Beef running game appeared to finally hit its stride, as Kevin Brown finished the game with 10 rushes for 55 yards and 2 touchdowns, and James Johnson ended up with 44 yards on 9 attempts and 3 touchdowns of his own. QB Troy Travis, having gone into the locker room at halftime with 8 completed passes on 13 attempts for only 67 yards and one interception, was on fire in the second half, going 8 of 10 for 129 yards and three touchdowns. Travis finished the game 16 of 23 for 196 yards and 3 touchdowns, with two interceptions. WR A.J. Street was his favorite target on the night, catching 7 balls for 69 yards and 1 touchdown, and Beef newcomer Doug Bargman hauled in 3 catches for 62 yards and 2 touchdowns of his own. The Beef tried to give four more fumbles to the Red Dogs in the second half, but nobody in white seemed real interested in grabbing them, however.
Nobody reminded the Beefense there was a second half to the game either, and Black Hills ended up burning them for 25 points of their own. "I thought we were getting a little bit of momentum in the second half, and that really surprised me, because we were really playing horrible, and it was still that close. In the first half, they mixed up the coverages a lot, it was a guessing game whether they were going to be in cover-2, cover-3, or man-to-man. We started guessing right in the third quarter, but it got away from us in the fourth," Coach Wysuph said afterwards.
"We definitely blew some coverages in the second half. We're going to take a look at that this week for sure," commented Coach Buda.
One of the few bright places on defense in the second half was the play of DB Vong Xaykosy. Xaykosy intercepted two Black Hills pass attempts in the fourth quarter, one setting up a touchdown and the other going all the way for a score. "The second one was a freebie, DeGraff just threw it up there, and I took it to the house," Xaykosy said later.
No, it was not pretty, and at times it looked like a game between Stanford and California, but the Beef won. It goes in the books as a 66-32 win, and the Beef get to regroup for next week still undefeated.
Attempted Robbery
Beefwriter's got two favorite teams in the NIFL: the Omaha Beef, and whoever is playing the Sioux City Bandits. Yes, the much-hated Bandits travel south on I-29 this Saturday to renew their heated rivalry with the Beef. Following a disappointing loss to the Sioux Falls Storm last week in their first game of the season, the Bandits will be looking to steal a win at the Slaughterhouse. Beefwriter had the chance to ask one of the Bandit's biggest and most knowledgeable fans, Tony Payne, what Beef fans should expect this week.
"One of the key match ups will be veteran Beef kicker Chace Long going against NIFL rookie kicker Chris Reed for the Bandits. Long has been highly regarded in the NIFL as one of the best, and Reed, although a rookie, has the ability to make a difference for the Bandits. The Slaughterhouse is very open, just like the new Sioux City Gateway Arena, so the kicking battle will be very critical," Tony says. "Another area to watch is going to be in the trenches. The Beef may have the advantage here, as they have already played three games, including the preseason one, whereas the Bandits have only played one game. In the Sioux Falls-Omaha game, the Beef defense put a great amount of pressure on Storm QB Rich Fuentes, really disrupting his timing. On offense, Beef QB Troy Travis seems to elude the sack well. Who controls the line of scrimmage will gain the upper hand for sure in this one. Each QB will need time to perform effectively."
Beef Head Coach Sandy Buda agrees with Tony. "We are going to have to work hard, because Sioux City is probably the most talented team we will play this year. They got beat by the same Sioux Falls team we beat the week before, but don't let that fool you. Sioux Falls had already played a couple of games, and that was Sioux City's first game with only about eight practices beforehand. We're going to have our hands full, and it should be a heck of a game."
Turnovers could be another big factor in this game. "In last Friday night's game between the Bandits and the Storm, turnovers played a big part in how the game went. The Bandits turned it over three times; giving the Storm three more chances to score. Look for the Bandits to correct that this week, as the Beef are an opportunistic team," Tony says. Coach Buda, also displeased with the amount of fumbles his team had in last week's game, said he will stress the elimination of turnovers on the part of the Beef this week in practice.
Tony says to keep an eye on #9, QB Oscar Davenport, and #8, WR Robert Bailey, for the Bandits. "Davenport and Bailey have teamed up together previously. They have a good history of working together and putting points on the board." When the Bandits line up on defense, Beef fans will see a familiar face. "#44, LB Abrian Stovall, put great pressure on the Sioux Falls Storm QB last weekend, and will be looking to upstage his former squad."
The same could be said for Bandit fans, as new Beef LB Demetrius Richards may make his season debut against his former team this week.
Tony also recommends keeping an eye on #2 for the Bandits, DB Donte Gamble. "He's new to the Bandit's squad this year, but has some CFL experience, and will be a force to reckon with on the field. He also averages about 20 yards per kick return, so he's a threat there also."
The Beef-Bandit game will be broadcast live on KOSR 1490 AM Fox Sports.
Next Home Game Saturday, April 24, 2004 vs. Lincoln Capitols
DISCOUNTED TICKETS AVAILABLE FOR GROUPS OF 10 OR MORE Contact Craig Groff, Group Ticket Coordinator at cgroff@beeffootball.com or 346-2333.
Next Away Game
Saturday, April 10 at Tri-City Diesel – Kearney, Nebraska This will be a day trip for the team with no overnight stay. GROUP TICKET PRICES ARE AVAILABLE Phone 308-338-8180, Fax 308-338-8175 or contact Mike Skeen at mikes@dieselfootball.com.
• Discuss this story on the National Indoor Football League message board...


National Indoor Football League Stories from March 30, 2004
The opinions expressed in this release are those of the organization issuing it, and do not necessarily reflect the thoughts or opinions of OurSports Central or its staff.