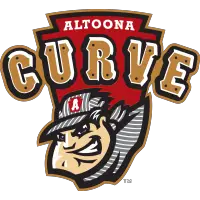 "Twinkie Day in Curve, PA" Set for June 26
March 22, 2013 - Eastern League (EL) - Altoona Curve News Release



CURVE, Pa. - Now that the long national nightmare appears to be over, the people of Curve, Pa. will celebrate in a big way. With news that buyers have been found for Hostess - the makers of Twinkies - the Altoona Curve will celebrate with a day in the iconic snack cake's honor. "Twinkie Day in Curve, PA" will be held on Wednesday, June 26 when the Curve take on the New Britain Rock Cats, affiliate of - you guessed it - the Twins.
Among the plans for the noon game, the Curve will hand out a package of Twinkies to the first 500 fans that enter Peoples Natural Gas Field. Twinkies will also be featured at concession stands that day where fans can choose to either deep fry or chocolate dip the tasty pastry - because sometimes crème-filled angel food cake is not enough. The Curve will also shoot Twinkies into the crowd between selected innings, just in case some have not had their fill.
Speaking of filling, the Curve will have a one-day, counter-fitness initiative entitled "Eat :60" for the June 26 game. The initiative will involve Johnstown native, Brian "Yellow Cake" Subich, who is a world-ranked competitor in Major League Eating (formerly known as the International Federation of Competitive Eaters). Subich will attempt to set a world record in a 60-second Twinkie-eating challenge innings. It will be the perfect primer for the July 4 Hot Dog Eating Competition on Coney Island, the following week.
"We're just thrilled Twinkies will be back on the shelf this summer," said Curve General Manager Rob Egan. "It's an occasion that needs to be celebrated and we're pulling out all of the stops to make sure 'Twinkie Day in Curve, PA' will turn health-consciousness on its head for a few hours. Everyone needs - or at least wants - a package of Twinkies now and then."
In keeping with the theme, the Curve are offering free admission to any twins who would like to attend that day. Identical twins will be believed by sight. Fraternal twins may be asked to produce identification that they are kin born on the same day, as no one should try to take advantage of anything but gluttony on "Twinkie Day". All members of the Minnesota Twins' organization - including the Rock Cats - will be allowed in for free, as well.
For those that choose not to participate in all things Twinkie, there's still good news. To celebrate one of the other products of the prospective new Twinkies' brand owners, Metropoulos & Co., the Curve will be offering specials on Pabst Blue Ribbon 'man cans' that day. The 24-ounce PBR beverage has helped bring back the once-struggling brand into what is now a "hipster favorite".
The Curve are issuing a caveat to all of this. If Twinkies don't make it back to shelves in time for the June 26 game, they will not be able to execute some of their plans. However, the team is working on contingency plans.
"We understand it will be a pretty big effort to get these back into production and distribution by this summer as they've stated is their goal," said Egan. "So, we're thinking about unveiling a new, one-day brand called "Kekua Cakes", but we don't know if that will become reality."
• Discuss this story on the Eastern League message board...


Eastern League Stories from March 22, 2013
The opinions expressed in this release are those of the organization issuing it, and do not necessarily reflect the thoughts or opinions of OurSports Central or its staff.