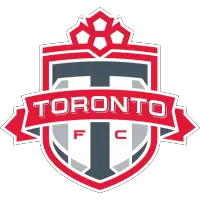 Toronto FC (2) - Orlando City SC (3) Post Game Summary
June 19, 2021 - Major League Soccer (MLS) - Toronto FC News Release



SCORING SUMMARY
ORL - Tesho Akindele 1' (Mauricio Pereyra)
ORL - Nani 8' (Tesho Akindele)
TOR - Ayo Akinola 10'
TOR - Jonathan Osorio 39' (Alejandro Pozuelo)
ORL - Júnior Urso 84' (Chris Mueller)
MISCONDUCT SUMMARY
TOR - Mark Delgado 64' (caution)
TOR - Omar González 67' (caution)
ORL - Júnior Urso 70' (caution)
ORL - João Moutinho 75' (caution)
ORL - Nani 90+8' (caution)
RECORDS (W-L-D)
Toronto FC 1-5-2 5 points
Columbus Crew 4-1-3 15 points
LINEUPS
TORONTO FC - Quentin Westberg; Richie Laryea, Chris Mavinga, Kemar Lawrence; Michael Bradley (C), Auro Jr., Mark Delgado (Dom Dwyer 87'), Alejandro Pozuelo, Jonathan Osorio (Jacob Shaffelburg 71'); Ayo Akinola (Patrick Mullins 64')
Substitutes Not Used: Alex Bono, Justin Morrow, Eriq Zavaleta, Nick DeLeon, Tsubasa Endoh, Noble Okello
ORLANDO CITY SC - Brandon Austin; Kyle Smith, Antônio Carlos, Robin Jansson, João Moutinho; Mauricio Pereyra (Benji Michel 80'), Júnior Urso, Andrés Perea, Silvester van der Water (Chris Mueller 71'), Nani (C); Tesho Akindele (Daryl Dike 64')
Substitutes Not Used: Mason Stajduhar, Michael Halliday, Rio Hope-Gund, Joey DeZart, Uri Rosell, Alexander Alvarado
MEDIA NOTES
Jonathan Osorio scored his 45th goal for Toronto FC in all competitions, remaining third all-time in club history.
CHRIS ARMAS - HEAD COACH, TORONTO FC
Q. I'm sure that's the kind of game that gives coaches nightmares. Horrible start, good fight back, and then a horrible ending. Why are these goals being conceded, do you think? Giveaways? Defensive blunders? Why does that keep happening?
Look, I saw my team fight tonight and we dig ourselves holes. I don't really want to talk about why those happened, because yeah, they are happening. I think you ask the question, but I think you can see, you know, what happened. But I saw my team fight.
And like I told them; I'll figure this out. I'm going to figure this out because we have the pieces. We have enough. We have enough. Not being fooled here in saying that. Our guys dig ourselves a hole. We fight back. We push the game. We create chances. We hit the post. It's there. There's more than enough there. So we've got to figure that out and I will figure this out. Because the solution's there.
Q. Pozuelo's performance tonight was fairly inspired, to say the least. Does that show how much you missed him earlier this season?
Yeah, you're right. You see he drives the team and he give us such creativity and ideas and confidence past midfield, right. Relieves pressures. Sees final plays. He makes everyone around him better. It was a gutsy performance from him because physically he's getting himself going for 90 minutes, and here he did it in heat and humidity like a winner.
So we will build on that and we will work around that and him because he drives it.
Q. I wanted to know the rationale behind starting Westberg ahead of Bono. What went into making that decision?
Well, we've said all along, we have two No. 1 goalkeepers. Coming into the year, maybe it was Quentin's to lose. He's had two really good seasons coming off a year last year where the team has -- they are right there in the end. So circumstance, COVID, for him, his family, I think we've gone over this, and then there's a three-week break, and yeah, the team was 1-4-2, right?
So as the head coach, you look for little ways, little ways to whether it's changed the chemistry a little bit, spark the team, give them something different in the back. I will say, Quentin, he's a top goalkeeper and I think you all know that. He's going to get a good rhythm. He's going to get himself going here.
Q. Was the game plan for that match to look so open and so intense or how did it play out that way?
Someone told us, expected goals were 3-1, we out-shot them, I don't know.
I know this: At halftime we talked about being tighter. But you understand in these conditions, it's not easy. There's fatigue and it challenges all the habits and your defensive structure, and the way that they play. They stretch you. They play with width. They overload central areas, so that stretches a team.
But no, our plan is never to be wide open. I think we defensively won a lot of balls in the middle of the field and created lots of little chances and opportunities, even at the end. Shaffelburg's in and overlapping Kemar, we have Dom Dwyer get a chance. We hit the post. For as long as I coach, I'm never going to coach a team with a plan to be wide open defensively. We gave away some goals today, and that's not the plan, either.
JONATHAN OSORIO - MIDFIELDER, TORONTO FC
Q. Wondering what the mood is tonight. You guys had a horrible start but you fought back and had chances to win it, only to be letdown by another error. Does it feel like the team is shooting itself in the foot?
Yeah, I think especially more frustrated we were the better the team on the field today, I think by far -- three goals, but really had so many chances. So it's very frustrating. Very frustrating for us, a game that we need to come out with -- three points for a performance. That's football sometimes. Guys will make mistakes and as a team we need to try to cover those as much as possible to give ourselves a chance to win. We will clean that up. Go home, clean that up, watch the video and get ready for the next game.
Q. Obviously disappointing result, and as you alluded to, the mistakes killed you tonight. Are there any positives that give you hope for this performance going forward?
Yeah, we got -- from the start and we see the different elements in our team. I think the team played well, the possession, lots of positives. Lots of positives with the way we came back into the game after a poor start. It was great. So lots of positives, but we focus on the positives and we bring that to the next game and try to clean up the errors.
Q. Goals against the side; I thought it was a good balance between controlling the match with possession early and moving the ball well to create chances?
Yeah, it's pretty obvious in the game, we managed some dangerous spots, we were creating chances and came back into the game -- it's all very good. We have always knew that we had that in our team. We've shown that in the past few years, and it was nice to show that today in the game. But at the end of the day, you have to win and that's the most important. Need to find a way to do that, and all these positives are great but not enough.
Q. A fast turnaround you face here heading into Nashville. How do you shake this one off and get ready for this team that knocked you guys out of the playoffs last year?
Pretty easy, you know, we get ourselves recovered and start looking forward to the next game. It starts with our first training back. Start preparing for a tough team and a team that's very well organized defensively. We know what position we are in. We are going there to win. We will look at the video and see what we can learn. We will put this past us through tonight.
RICHIE LARYEA - DEFENDER, TORONTO FC
Q. Tough one for you guys tonight. How did that game get away from you?
Not quite sure, actually. I thought we played very well, even after we conceded two goals, we responded really, really well, and then we let it slip there at the end. But it was a big effort from everyone involved, we should walk away with at least a point in my opinion, three based on the way we played. But that's just how it went tonight.
Q. Just wondering, after such a disappointing result like that, what's the mood like amongst you guys and is there still faith in what Chris is trying to do with this team? Is there still faith in his tactical imprint?
Yeah, the goals today -- didn't have anything to do with Chris Armas. He put us out there as best as we could, and I thought it was a very good team. We played well. We executed everything he wanted well and played well. I mean, none of it reflects on him. This is us -- all three of the goals today were on the players on the field. Yeah, he's done well. He's set us up well to play extremely well. Yeah, I think this has nothing to do with it.
Q. I know it's not common for guys to share -- seems like you had to words there, maybe just protecting after an attack that you didn't particularly like?
To be honest with you, I block out when I'm on the field, so I couldn't even tell you what I said. But yes, defending my captain -- I don't remember what I said.
Q. What do you take out of a game like this? Is the glass half-full and your club rallied from a horrible start and had more chances and could have gone ahead? Or is it half-empty because of that nightmare issue start and conceding a late goal?
Yeah, I think it's a positive performance from everyone involved. We are upset because of the way the game ended but I mean, anyone who watched today would see we started poorly the first and then after that it was all us and whoever says otherwise, I don't think understands the game. So, I think there's a lot of positives from us here and it's disappointing the way we gave it away because we deserved at least a point out of this game and to get nothing is tough for us. But I think there's a lot of positives for us to take away into the next couple of matches.
• Discuss this story on the Major League Soccer message board...


Major League Soccer Stories from June 19, 2021
The opinions expressed in this release are those of the organization issuing it, and do not necessarily reflect the thoughts or opinions of OurSports Central or its staff.