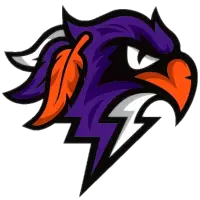 Thunderbirds Offence Stew: Monture and the Thunderbirds Offensive Outlook for the 2021-22 NLL Season
December 1, 2021 - National Lacrosse League (NLL) - Halifax Thunderbirds News Release



Since March 12, 2020, the Halifax Thunderbirds have made numerous additions to the team in the hopes of winning the NLL Cup when the 2021-22 season arrives.
Two NLL Entry Drafts and key veteran additions -- such as Hall-of-Famer-to-be Rhys Duch and Stephan Leblanc -- created a challenging Thunderbirds training camp, iron sharpening iron as players showed off their skills and athleticism. It made for difficult roster cuts, but the Thunderbirds' offence is one of the deepest and most talent-laden in the NLL heading into the 2021-22 NLL season.
But one of the biggest additions to the team's offense came behind the bench. The Thunderbirds added Stewart "Stew" Monture to be the team's offensive coordinator, and his first time as an assistant coach in the NLL comes with high expectations.
Monture's a bonafide winner across all levels of lacrosse. From his college days, winning an NCJAA championship with Herkimer County Community College off his nine-goal performance, numerous Founders' Cups with the Six Nations Rebels, and silver medals at the World Indoor Lacrosse Championships in 2011 and 2019, Monture has successfully shown over the last 14-plus years that he knows how to get the best out of his players.
As the youngest coach on the Thunderbirds' bench, he'll rely on his experiences along with the experiences and instincts of his players. Monture loves trusting in his players' lacrosse IQs, wanting them to play a free-flowing style and build chemistry with their teammates throughout the year.
Generating player chemistry is important to Monture. With the arsenal of weapons he has at his disposal, finding the best lineups to effectively utilize all that talent and making sure the men are in lockstep throughout the season is paramount to the team's success.
"My biggest job, I think, is to harness the characters we've got in that room and the talent we've got in that room and put it all into one good product," Monture said.
His veteran forwards feature Thunderbirds captain Cody Jamieson and Leblanc on the left side and right-handers Duch and Stephen Keogh. The extended time off may have allowed them to add years to their careers, getting over any lingering injuries from years of playing, and Monture noted how sharp they all looked throughout camp.
The Thunderbirds' youth is dangerous, filled with natural goal-scorers with a penchant for hard picks and creative ways to get the ball past the opposing netminder.
The righties consist of Chris Boushy, Clarke Petterson, and Austin Shanks. On the left side are Eric Fannell and Kyle Jackson. On any given night, one of them can torch an opponent, and their abilities demand defences focus on them.
"It'll be a team that can score a ton of goals, but I think we're a team that'll be poised down the back end of the game, late in the game with all that experience," Monture offered when asked about the offence's potential in the 2021-22 season. "We can score in bunches due to the youth we have and the talent we have. I think that they can score in bunches and go on substantial runs in the game, but also have that veteran poise when things get pressured towards the end.
"Where other teams might panic or fold or hide in those situations, we've got guys that can't wait for the last five minutes or OT or a playoff game. I think there are guys that really come out to shine in those situations. Even if they might not have that big of a game, when it comes down to the late minutes of a game, we got more than enough veteran presence to really make an impact."
Last season, the Thunderbirds were fifth in goals per game (11.58), second in shots on goal per game (55.42), tenth in team shooting percentage (14.3%), and had the third-lowest shot on goal percentage (68.0%). Their 7-4 record at the season's abrupt end was a combination of an avalanche of dangerous shots, stellar defence, and impressive netminding.
But one can never have enough firepower, and Thunderbirds Owner and General Manager Curt Styres adding two players with a combined 1,792 points (714G, 1,078A) and years of NLL success is guaranteed to improve this offence.
Monture will guide his forwards all season long, fostering chemistry and letting their instincts and experiences generate success. He saw the energy the 2019-20 Thunderbirds offence played with, noting they seemed buoyed by the support of the passionate Halifax fans, and expects that to be the same contributing factor this season.
As a first time NLL assistant coach, Monture has his work cut out for him. But given his style and successes as a coach, history with some of the vets on the team, and this offence being built to win a championship, he's well-equipped to help guide the franchise to its first NLL Cup in the Maritimes.
• Discuss this story on the National Lacrosse League message board...


National Lacrosse League Stories from December 1, 2021
The opinions expressed in this release are those of the organization issuing it, and do not necessarily reflect the thoughts or opinions of OurSports Central or its staff.
Other Recent Halifax Thunderbirds Stories