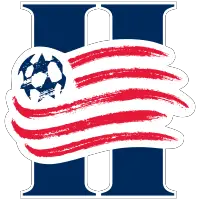 Revolution II Falls, 4-0, at Tormenta FC
October 21, 2020 - United Soccer League One (USL1) - New England Revolution II News Release



FOXBOROUGH, Mass. - New England Revolution II (5-6-3, 18 pts.) fell on Wednesday night at South Georgia Tormenta FC, 4-0, in the penultimate game of the 2020 regular season. Academy defender Colby Quinones surpassed 1,000 minutes played on the season with his 90-minute effort on the night, becoming the first active youth player to reach the milestone in his 13th appearance of the year.
Tormenta raced out to a 3-0 lead with three goals in a 16-minute stretch from Nil Vinyals, Joshua Phelps, and Jad Arslan. Devyn Jambga added a fourth late in the second half for the hosts.
Revolution II received another strong performance from Tiago Mendonca in midfield, leading the team with three shots on the night including one on target. Mendonca had five recoveries and three tackles defensively as well.
New England will stay on the road for the final game of its inaugural campaign on Saturday night with a visit to face Forward Madison FC. Kickoff is scheduled for 8:00 p.m. ET on ESPN+ in the United States.
New England Revolution II 0, Tormenta FC 4
October 21, 2020 - Erk Russell Park (Statesboro, Ga.)
Quinones Reaches 1,000 Professional Minutes
- Academy defender Colby Quinones (2002 - Bedford, N.H.) became the first active youth player to surpass the 1,000-minute mark for a season, logging 90 minutes on Wednesday night.
- Quinones had a team-high six recoveries as well as two clearances on the night while also completing four crosses in open play.
Angking Sees 33 Minutes as a Substitute
- Homegrown Player Isaac Angking (2000 - Providence, R.I.) saw 33 minutes of action, his most since returning from injury on Oct. 9.
- Angking completed 13 of his 14 passes, registered one shot, and added two recoveries in the midfield.
Revolution II Starts an Unchanged XI
- For just the second time this season, Revolution II started the same lineup from the previous game Wednesday at Tormenta FC.
- Meny Silva and Ryo Shimazaki both made substitute appearances in the second half while 15-year-old Academy player Isaie Louis (2005 - Everett, Mass.) made his first appearance on the road this season and third overall as well.
GAME CAPSULE
Referee: Kyle Johnston
Assistant Referee: Joe Suchoski (AR1), Osmin Hernandez (AR2)
Fourth Official: Joshua Belk
Weather: 74 degrees and mostly cloudy
Scoring Summary:
TRM - Nil Vinyals (Joshua Phelps) 18'
TRM - Joshua Phelps (Unassisted) 29'
TRM - Jad Arslan (Unassisted) 34'
TRM - Devyn Jambga (Lucas Coutinho) 81'
Misconduct Summary:
NE - Jon Bell (Yellow Card - Bad Foul) 36'
TRM - Tristan DeLoach (Yellow Card - Bad Foul) 80'
New England Revolution II: Keegan Meyer; Ryan Spaulding (Ryo Shimazaki 67'), Jon Bell, Collin Verfurth, Colby Quinones; Maciel, Nicolas Firmino (Isaac Angking 57'), Tiago Mendonca; Connor Presley (Hikaru Fujiwara 67'), Damian Rivera (Meny Silva 67'), Justin Rennicks.
Substitutes Not Used: Matthew Tibbetts, Diego Souza, Isaie Louis.
Tormenta FC: Pablo Jara; Curtis Thorn, Jordan Skelton, Lars Eckenrode, Stefan Mueller; Nil Vinyals (Tristan DeLoach 49'), Abuchi Obinwa, Ricardo Gomez; Jad Arslan (Lucas Coutinho 64'), Luca Mayr-Fälten (Daniel Jackson 82'), Joshua Phelps (Devyn Jambga 64').
Substitutes Not Used: Paul Lewis, Mikie Rowe, Rhys Williams.
Tormenta FC Team Statistics New England Revolution II
12 (6) Shots (on Target) 8 (1)
2 Blocked Shots 3
1 Saves 2
6 Corner Kicks 2
3 Offsides 1
13 Fouls 4
313 (77.6%) Passes Attempted (% Completed) 543 (84.5%)
36.9% Possession 63.1%
POSTGAME QUOTES: New England Revolution II 0 at Tormenta FC 4
Revolution II Head Coach Clint Peay
On Colby Quinones hitting 1,000 minutes:
Peay: "He brings good energy every game and he fights for every play."
On Tormenta FC's defense:
Peay: "They had a good game plan. They sat back and absorbed pressure. They were compact which made it hard for us to break them down and they set themselves up well for the counter attack."
On regrouping ahead of the season finale:
Peay: "They've just got to learn from it. We got outplayed and the response that you show come Saturday will show a little of what your character is made of. The last time we lost 4-0 [at Chattanooga], we played the same opponent we're going to play on Saturday [in Forward Madison] and they beat us by four. So it's important for us to have short memories, think about the positive parts of the game that have been successful, and try to focus on those things."
Revolution II Defender Colby Quinones
On passing 1,000 professional minutes:
Quinones: "I'm really excited to hit the 1,000-minute mark. It's definitely one of my better personal achievements. I've had a lot of help on the way to get to this point and hopefully it's the first of many 1,000 minutes."
On defending against Tormenta FC's counter attacks:
Quinones: "I think we were just one step too late to everything. I think we got beat and they played very well. So we just have to learn from that and be quicker next time."
On struggling to create chances:
Quinones: "We unfortunately went down 3-0 pretty quickly and then after that they just dropped back and held a pretty low block so it was tough to break through them. They had a lot of numbers defensively getting behind the ball and it was just tough to break them down."
• Discuss this story on the United Soccer League One message board...


United Soccer League One Stories from October 21, 2020
The opinions expressed in this release are those of the organization issuing it, and do not necessarily reflect the thoughts or opinions of OurSports Central or its staff.
Other Recent New England Revolution II Stories