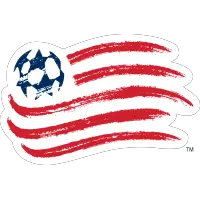 Revolution Advance to Eastern Conference Final with 3-1 Win against Orlando City SC
November 29, 2020 - Major League Soccer (MLS) - New England Revolution News Release



FOXBOROUGH, Mass. - The New England Revolution advanced to the Eastern Conference Final of the Audi 2020 MLS Cup Playoffs with a 3-1 win against fourth-seeded Orlando City SC at Exploria Stadium on Sunday afternoon. The Revolution will visit the winner of tonight's Eastern Conference Semifinal match between Columbus Crew SC and Nashville SC.
New England's Carles Gil opened the scoring by converting a penalty kick in the 17th minute, after Tajon Buchanan won a foul on the right side of the 18-yard box. Gustavo Bou doubled the lead eight minutes later when a shot from Adam Buksa hit the post and rolled to Bou in front of goal. Bou later combined with Gil to add New England's third and final goal on the afternoon in the 86th minute.
Júnior Urso pulled one back for Orlando in the 33rd minute, but Mauricio Pereyra's 60th-minute red card gave the Revs a one-man advantage for the remainder of the match. The hosts had an opportunity to equalize in the 74th minute, when Daryl Dike won a penalty kick - but Nani's bid from the spot was saved by Revs goalkeeper Matt Turner to preserve the lead and the club's first ever victory at Exploria Stadium. Turner made two saves in his third career playoff win, and his stop on Nani's attempt marked the first time a Revolution goalkeeper has turned away a penalty kick in a playoff game since Matt Reis on Oct. 31, 2004.
New England's appearance in next Sunday's Eastern Conference Final will be the club's eighth all-time appearance in the conference championship round, and its first since 2014. The club's all-time postseason record improves to 20-17-9, while Sporting Director & Head Coach Bruce Arena registered his 35th career MLS Cup Playoff win this afternoon, which is 20 more than any active head coach. Arena's career postseason record improves to 35-12-6 as his bid for a sixth MLS Cup title continues.
Gil and Bou have factored into all seven of the Revolution's postseason goals through three games. Gil, whose successful penalty kick in today's contest marked New England's first in the MLS Cup Playoffs since Steve Ralston on Nov. 6, 2004, has contributed two goals and three assists. His three assists are tied for the most by a Revs player in a single postseason, and only one shy of the club's all-time playoff record. Bou has scored three times this postseason, and recorded an assist in the Play-In Round win against Montreal. He is the first Revolution to register a brace in a playoff match since Charlie Davies did so in the second leg of the 2014 Eastern Conference Final.
POSTGAME NOTES
New England Revolution 3, Orlando City SC 1
November 29, 2020 - Exploria Stadium (Orlando, Fla.)
Revolution Defeat Orlando City SC, 3-1, in Eastern Conference Semifinal
New England advances to the Eastern Conference Finals for the eighth time in club history and the first time since 2014, when the Revolution reached their fifth MLS Cup Final. The Revolution also registered multiple postseason wins on the road for the first time since 2014.
The Revolution have three wins in the same MLS postseason for the third time in 15 trips to the playoffs, matching the club's win total in 2002 and 2008.
New England became the first team in MLS Cup Playoffs history to score twice within the first 30 minutes of two consecutive postseason matches, according to Opta, with Gil and Bou's first-half tallies.
Forward Gustavo Bou scored two goals, logging the Revolution's first postseason brace since 2014, while midfielder Carles Gil scored one goal and recorded one assist. Forward Adam Buksa also registered one assist. New England's Designated Player trio has accounted for six of the club's seven goals this postseason.
Sporting Director and Head Coach Bruce Arena's all-time postseason record improves to 35-12-6, including an unbeaten 29-0-3 mark when his teams score first. Arena is 3-1-0 in the MLS Cup Playoffs with New England. In the Conference Semifinal round, Arena's record improves to 16-5-5.
Gustavo Bou Nets Club's First Postseason Brace Since 2014
Forward Gustavo Bou scored two goals in today's victory, registering New England's third-ever postseason brace and the club's first since Charlie Davies netted two goals against the New York Red Bulls in the second leg of the 2014 Eastern Conference Final on Nov. 29, 2014 -- exactly six years ago.
Bou's first goal of the afternoon, a right-footed strike in the 25th minute, doubled the Revolution's lead to 2-0. The Argentine striker capped New England's scoring with assists from Gil and Buksa in the 86th minute.
Bou owns three goals and one assist in four postseason games played. He has scored four goals in three career appearances against Orlando across all competitions.
Carles Gil Scores Second Postseason Goal
Midfielder Carles Gil converted on a penalty kick in the 17th minute, giving the Revolution a 1-0 lead. Gil's goal marked the first time New England converted on a penalty kick in the playoffs Nov. 6, 2004, when Steve Ralston did so against D.C. United in Eastern Conference Final.
Gil finished today's win with one goal, one assist and two shots, while completing 34 of 41 pass attempts. With two goals and three assists this postseason, Gil, who wore the captain's armband, has been directly involved in six of New England's seven playoff goals.
Gil's three assists this postseason are tied for the most by a Revs player in a single playoff campaign, matching Jose Cancela (2003) and Lee Nguyen (2014). With his next playoff assist, he'll match Cancela and Nguyen for the most ever in a Revolution shirt at four.
Turner Preserves Lead with Penalty Save
Goalkeeper Matt Turner's postseason record improved to 3-1-0 with his two-save effort.
Turner's save on Nani's penalty kick attempt in the 74th minute was New England's first PK denial in the playoffs since Oct. 31, 2004, when Matt Reis saved a pair of Columbus Crew attempts in the second leg of the Eastern Conference Semifinals.
Andrew Farrell, Lee Nguyen Eclipse 1,000 Minutes Played in MLS Cup Playoffs
Defender Andrew Farrell and midfielder Lee Nguyen eclipsed 1,000 minutes played in the MLS Cup Playoffs in today's contest. They join defender Seth Sinovic and forward Teal Bunbury, who surpassed the mark in the Nov. 20 Play-In Round win over Montreal, as the four current Revolution players to have eclipsed the milestone.
Farrell, who owns 11 postseason appearances, all starts, finished with a team-best six clearances, three possessions gained and two interceptions over a full 90-minute performance.
Nguyen entered today's match as a substitute and played 12 minutes in his 13th postseason appearance- his 10th with New England.
Bunbury made his 15th career postseason appearance today, passing Sinovic for the most among active Revolution players.
Revolution Deploy Unchanged Starting Lineup
Bruce Arena deployed an unchanged Starting XI from Tuesday's Round One win at Philadelphia, marking the first time since July 17 that New England's lineup featured no changes from the previous contest.
Tajon Buchanan made his third straight start at right back after playing primarily as a winger in 23 regular season appearances. Buchanan recorded a team-best nine tackles, four possessions gained, two clearances and two interceptions over a 67-minute shift.
Defender Brandon Bye came off the bench for the first time this postseason, replacing Tajon Buchanan who exited the game with a leg injury. Bye played 23 minutes and registered two clearances and one interception in his second MLS Cup Playoffs appearance.
Kelyn Rowe, Tommy McNamara and Michael Mancienne all made their second straight appearances off the bench in today's match.
GAME CAPSULE
Referee: Alex Chilowicz
Assistant Referee: Jason White (AR1), Ian McKay (AR2)
Fourth Official: Joe Dickerson
Video Assistant Referee: Chris Penso
Weather: 80 degrees and sunny
Scoring Summary:
NE - Carles Gil (Penalty Kick) 17'
NE - Gustavo Bou (Unassisted) 25'
ORL - Junior Urso (Unassisted) 33'
NE - Gustavo Bou (Carles Gil, Adam Buksa) 86'
Misconduct Summary:
NE - Adam Buksa (Yellow Card - Unsporting Behavior) 28'
ORL - Antonio Carlos (Yellow Card - Unsporting Behavior) 47'
ORL - Daryl Dike (Yellow Card - Unsporting Behavior) 53'
ORL - Mauricio Pereyra (Red Card - Serious Foul) 60'
ORL - Nani (Yellow Card - Dissent) 63'
ORL - Junior Urso (Yellow Card - Unsporting Behavior) 75'
New England Revolution: Matt Turner; DeJuan Jones, Henry Kessler, Andrew Farrell, Tajon Buchanan (Brandon Bye 67'); Matt Polster (Lee Nguyen 78'), Scott Caldwell (Tommy McNamara 90'); Teal Bunbury (Kelyn Rowe 67'), Carles Gil ©, Gustavo Bou, Adam Buksa (Michael Mancienne 90')
Substitutes Not Used: Brad Knighton, Kekuta Manneh, Justin Rennicks
Orlando City SC: Brian Rowe; Robin Jansson, Kyle Smith (Benji Michel 78'), Antonio Carlos, Kamal Miller; Chris Mueller (Tesho Akindele 78'), Mauricio Pereyra, Junior Urso (Robinho 88'), Uri Rosell (Andres Perea 66'); Nani ©, Daryl Dike
Substitutes Not Used: Alex De John, Rodrigo Shlegel, Alexander Alvarado, Mason Stajduhar, Joey DeZart
New England Revolution Team Statistics Orlando City SC
9 (6) Shots (on Target) 11 (3)
0 Blocked Shots 3
2 Saves 3
5 Corner Kicks 6
1 Offsides 2
16 Fouls 14
286 (78%) Passes Attempted (% Completed) 449 (86%)
38.6% Possession 68.4%
POSTGAME QUOTES
New England Revolution Sporting Director & Head Coach Bruce Arena
On his takeaways from today's win against Orlando City SC:
Arena: "It wasn't pretty. We had to work real hard. That was a real good team we played today - a very good team. Maybe the best team we've faced this year. A great win, obviously. Big play in the game had to be Matt Turner's save on the penalty kick. And obviously, the red card was huge as well. Our guys hung in there. They had to battle in the second half despite the fact, I think, they had more of the ball for a good majority of the game. They really didn't create too many dangerous chances, so I think for the most part we did well. I told our team afterwards besides congratulations, we made some mistakes in this game and we go to get it better for next week if we hope to advance to MLS Cup."
On his message to the team at halftime, and what adjustments he made:
Arena: "I thought our back line was too passive, in particular our center backs. We were allowing them to control play too much, holding balls up. I think Henry [Kessler] and Andrew [Farrell] had to be a bit more aggressive in battling and not giving them easy control of the ball. And then we gifted them a goal. It was a really poor play, I think, by Henry and Matt [Turner]. That ball needed to be cleared. We should've gone in 2-0 at half even though, let's be honest, they were getting on us. But we adjusted and we did a better job in the second half of being harder to play against. Obviously, that last goal was a special goal. If I remember correctly, Brandon Bye won a big header there to help us control the ball. The pass from Carles [Gil] to Gustavo [Bou] was outstanding, and Gustavo just toe-poked it past the goalkeeper."
On struggling to maintain possession after Junior Urso was sent off in the second half:
Arena: "The heat had something to do with it. It was warm out there for the players, for sure, and they're a good team. They were very aggressive. We didn't do a good job keeping the ball, that simple. At times where maybe we didn't have the advantage, we thought we should've just kept the ball and we gave it away too easy."
On the performances of Carles Gil and Tajon Buchanan:
Arena: "Clearly, the two goals in the first half were the result of Tajon getting down the field on the right flank. He was outstanding. Carles is always going to be Carles. Another very good game by Carles. And I thought Tajon did very well."
On selecting Carles Gil as the team's penalty kick taker:
Arena: "He's technically very good, he's experienced, he's got composure. If I'm not mistaken, the time I've been here he hasn't missed a penalty. Again, I don't follow statistics that closely, but I think he took about four of them last year and made them, and in some big moments. He's always our choice if he's on the field to take a penalty."
On drawing on his previous success in the MLS Cup Playoffs and applying it to this year:
Arena: "I don't think this has anything to do with my previous experiences in the MLS playoffs. They're different. I don't know exactly when the league went to single elimination, but that's huge. It's also huge in the fact that we were able to win our last two games on the road against two very good teams. It's preparation. It's moving your team forward at the end of the year when it matters. This year, I personally felt the whole regular season was distorted with the pandemic, and the three or four month break, and the bubble, and all of that. I think everything that went on in the regular season didn't make a whole lot of sense on the competitive side, but my hat is off to the league for pulling it off. We pulled off this regular season and now the playoffs under really difficult circumstances, and ownership has come up big in terms of supporting what they've had to support to make this work. It's been an incredible investment on the part of the ownership in this league to close out the season. I think we're a couple of weeks away. That's been incredible. I think the regular season, from the competitive part, it was very odd. If I'm not mistaken, this is now our 26th game. I think we've played 11 games against Montreal and Philadelphia. Never played Orlando in our conference. Just think about how odd that whole thing is competitively. I wasn't too concerned about how the regular season went in terms of, 'are you in fourth place, second place, sixth place, eighth place' - it didn't matter. It really didn't matter, because the regular season competitively made no sense. I think the most important thing is have a team prepared when you're in the knockout stage, which we are now. I think we got better towards the end of the year, and obviously the return of Carles [Gil] is huge for our team."
On the team keeping its composure in a heated game and how he coaches discipline:
Arena: "We've been very foolish this year. We were told in one game, believe it or not, the reason a call didn't go our way is because our players didn't charge the referee and express that, which I thought was really odd. There's been a big mandate on charging the referee and all of that. We've tried to be respectful of it, but at the same time, it seemed like it hurt us at times this year. Obviously, Orlando today was very aggressive in expressing their opinions to the officiating crew. I think they obviously lost their composure a little bit. We talk about it in terms of discipline. It's challenging for the teams in our league to deal with the officiating. It's something that sometimes is not as consistent as you think, so it's difficult, but we always tell our team we want to play 90 minutes with 11 players. We don't want to be all over the referee. We want to be respectful of the officiating. If we do that, we think we have a chance to play with 11 players as well. That's all we do is discipline. Talk about having the discipline to deal with the tougher moments. But at the same time, we need to protect our teammates and also express our opinions the right way to the referee."
Revolution Forward Gustavo Bou (translated from Spanish)
On today's victory and the recent passing of Diego Maradona:
Bou: "First of all I'm very happy to be in a [Eastern Conference] final. I'm really happy and proud of the team for all our efforts this year. We know that it was a very tough year for all of us, with many sacrifices. All our efforts this year are coming to fruition today. I'm very happy. I'm happy to be able to help my teammates get the win and I feel fortunate to have scored two goals. I'd also like to congratulate [Turner] because that was a decisive penalty kick in the final minutes. That helped give us some strength to finish the game the best way possible. I think everyone in the world of football was hurt and saddened by Maradona's death. I wanted to pay homage to Maradona. I hope he sees it and I'm sure he saw it because he loved the sport. He's a reason why a lot of people in Argentina love this sport as well."
On the importance of Matt Turner's save on Orlando's penalty kick attempt in the 74th minute:
Bou: "That helped us a lot. It was in the closing minutes, they were down a man and they were pushing. They found an unfortunate play on our end and it got them a penalty kick. Thank God [Turner] read the play and guessed correctly. It was a big relief for us. Like I said, it gave us a lot of strength and calmed us down knowing that the game was still in our favor. The third goal came after that, thank God, and we were able to win the game calmly."
On briefly losing control of the game after Orlando went down a player due to a red card in the 60th minute:
Bou: "I think that's just part of the game. When they went down a man we knew we'd have space and we had to group ourselves to defend and counterattack. They started to send balls in the air to try to rebound and tie the game. We couldn't steal the ball and counterattack the way we wanted to. Thank God we were able to make a nice play between the forwards and it led to a goal. But I think that's just situational soccer. You don't want to finish that way, especially when you're up a man, but we knew we were the visitors and they had to do everything possible to tie the game at home. I'm happy with our performance in today's game and I'm happy we're advancing."
On defeating Orlando on the road and the status of injured forward Cristian Penilla:
Bou: "We're conscious of the fact that it's going to be tough for us, from the first playoff game. We didn't get the seed that we wanted. We classified for the playoffs as the eighth seed and we knew we'd have to play games on the road. Thank God things are going well for us right now. The team's very strong both mentally and physically. We try to leave everything out on the field in every game. We're enjoying this, being the visiting team. Today, like in the Philadelphia game [last Tuesday], we saw that there were some fans in the stands. That gives the game an added element. We miss that. Hopefully everything returns to normal soon and we're able to be with our fans in our stadium. We know they're supporting us on social media and that means a lot to us. Hopefully we can continue playing this way. With respect to Cristian, we try to talk to him and give him strength. We know he's dealing with an injury and no player likes to be injured. We know his mentality. We know he's doing everything possible to return to us soon. He knows he's an important player for us. He's a fundamental player. Hopefully, God willing, he returns soon."
Revolution Goalkeeper Matt Turner
On the penalty save:
Turner: "Just doing the homework. Doing your due diligence beforehand knowing the shooters, understanding their run-ups, knowing how long to wait, maybe some tell-tale signs of where they're going to go, it's all stuff you look at. On this particular one, you sort of did the homework, he's taken a lot of penalty kicks this year so it's all statistics and stuff like that. I picked my side early, went as hard as I could that way, made sure I kept my foot on the line, and made the save so it felt really nice."
On the last 18 months since Bruce Arena took over as Head Coach and Sporting Director:
Turner: "That's a loaded question. It's been quite the last few years. It's funny, one of our operations guys was saying when we talked about our preseason trip [to Marbella, Spain] in 2019 'Was that last year? Oh my goodness that feels like it was three years ago.' And it really does. We've gone through a lot of changes, we do have a lot of the same guys but I think mentally a lot of the guys have really risen. You look at guys like Andrew [Farrell], Teal [Bunbury] and Scotty [Caldwell] who have been mainstays for us over the past few seasons, they were involved in the 2014 run to MLS Cup and they're still out there providing and leading guys in the right direction. Vibes are good and it's a little early for me to reflect back on all of it but those are just some of my initial thoughts."
On Tajon Buchanan adapting to right back:
Turner: "Tajon [Buchanan] is a great character because he's a quiet kid. For example, nobody even knew this guy could do a back flip. When he scored last game and pulls out a backflip, you saw the surprise on Carles [Gil's] face, nobody had any idea. So I think that's pretty funny and that's just how he is. He's quiet, he's a great listener so he knows he's young and it's not his natural position so he just wants to learn. He's done a really great job and I think he did excellent today, left it all out on the field until he cramped up and had to come off and then next-guy-up is Brandon Bye and I thought he did really well. Everybody played so well today and it was just a great performance for us and for our club's history."
On the group's collective focus despite Orlando dominating possession:
Turner: "I'd say this would've been another pretty rock-solid game from us if it wasn't for the little mix-up that [Henry] Kessler and I had. We'll look at the film, Kessler and I already talked about it and we moved on right there in the game. And I think that just goes to show the resiliency of this team that we've developed since last year. Last year, we came here and had a similar game - up 2-0, leading 3-1 before halftime, and ended up tying 3-3. So we've been in some games like that and we know we don't like that feeling. The guys in front did a great job today and everybody just left it all out there. I couldn't be prouder of this team right now and we'll rest up and get back after it next weekend."
On the emotions of making the penalty save in front of a large crowd:
Turner: "It was pretty much just me versus [Nani]. It wasn't about anybody else in the stands, I didn't hear anything else. It was just focus on the ball, focus on the moment, trust the homework that you did, trust your technique to dive, trust all that and if you did all your preparation correctly you should be in a position to make the save so that was what was going through my head. And then obviously you make the save and you want to celebrate but we had a corner kick to defend and we've been pretty bad at those all year but luckily we got that one out and were able to relax a little bit. I'd say that's pretty much the moment for me. It was a really great one for me, it feels good, and we'll just continue to build because the job's not done yet."
• Discuss this story on the Major League Soccer message board...


Major League Soccer Stories from November 29, 2020
The opinions expressed in this release are those of the organization issuing it, and do not necessarily reflect the thoughts or opinions of OurSports Central or its staff.
Other Recent New England Revolution Stories