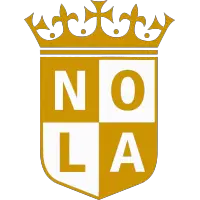 Reminder: the Art of On-Field Trash Talking
March 16, 2020 - Major League Rugby (MLR) - NOLA Gold News Release



In the Scrum with Ben Tarr
The Art of On-field Trash Talking
In the words of General Sun Tzu; "The supreme art of war is to subdue the enemy without fighting".
Sometimes the worst pain inflicted out on the rugby field isn't delivered by way of a brutal tackle, an accurate flying cleanout or a well-executed driving maul. On occasion it is delivered by way of a statement or question that hits just a little too close to home. Building off of my introductions to scrums last week, there is nothing more soul crushing than being shunted off your own ball and then being asked by your opposite number; "why are you wearing roller-skates - forget your boots champ?".
I spoke to a few boys around the ground in the leadup to the game - while this person will remain anonymous, he described a telling blow that was delivered when an opponent made encouraging remarks about his evergreen and ageless status given his capacity to play well despite his seniority. He described this as being a rattling experience in his young twenties as he was only just coming to terms with his slightly aged appearance courtesy of advanced male pattern baldness.
You have to be careful about who you pick your battles with. Sometimes the telling blow is executed through a quick-witted return volley. I recall a couple instances. One where I made an inquiry about an individual's boots. I had noticed during play that they were in a state of disrepair, held only together by tape and prayers. I remarked; "Don't they pay you at your club, or do you have an addiction, because those boots are hideous and have clearly seen much better days mate". He ever so swiftly and calmly responded by saying; "It's funny you say that because I was thinking the same thing about your head".
While some would think that inflammatory statements like these would create mortal enemies, more often than not that is how good rugby friends are made. Regardless of what is said and done on the rugby field, as soon as that final whistle blows it is all forgotten. When sharing a meal or beer at the post match function should it ever be raised then it is within the context of humor. Anyone who is a member of this wonderful global rugby family will be quick to cordially welcome a newcomer then explain the importance of respect and humility - if it isn't immediately obvious already. In many ways that's just one thing that makes this game that we support, play and love great.
Thank you to all the supporters who made it out Saturday. It's really encouraging to see so many familiar faces coming back time and time again. It really makes this stadium feel like home. We are thoroughly looking forward to a big week of training and preparation as we look to secure another win going into the bye. I will be hoping to write another positive report from Utah almost as much as I will be looking forward to returning to this harsh Louisiana winter.
Excited to see you all at our next home game against Toronto on March 28th. Grab a friend, a ticket and a beer and we will see you out there then!
GEAUX Gold
-Ben Tarr
• Discuss this story on the Major League Rugby message board...


Major League Rugby Stories from March 16, 2020
The opinions expressed in this release are those of the organization issuing it, and do not necessarily reflect the thoughts or opinions of OurSports Central or its staff.