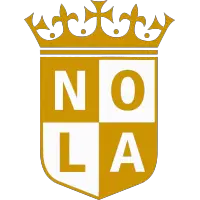 8 Lessons Learnt in Rugby
March 16, 2020 - Major League Rugby (MLR) - NOLA Gold News Release



In the Scrum with Ben Tarr
Banging heads (and most other body parts) doesn't usually make for an intelligence uplift. Doing it repeatedly - let alone for a living - makes at least my mother wonder if there isn't an affirmative downward spiral being clearly demonstrated.
Towards disproving this - with a bit of spare time on my hands following the season suspension, I spent the past week talking to a bunch of the guys about the pros and cons of playing rugby. Roommate Matthew Harmon - currently sporting 10 stitches to his lip - pointed to my 12 forehead stitches and muttered that at least one 'con' was a decided dampening of any career development prospects of strutting the catwalks of New York and Milan fashion week anytime soon. Or ever. Free beer however was a possible offset as lesson learned 1 - if you are going to throw a big looping 'hospital pass'* that exposes your teammates unprotected rib cage -you better be prepared to sponsor him at the bar following the match.
Lesson 2 is the importance of super securing your shorts drawstring or wearing suitable compression wear underneath while partaking in rugby. I will never forget the day that a teammate heroically carried two defenders over the line to score the winning try. The defenders were hanging on for dear life as he used his brute strength to carry them over. Unfortunately, they were hanging on by his shorts/underpants - which ended up around his ankles. Nonetheless - with a hugely limited stride (approximately one foot) he pumped his legs the last few remaining yards to fall over the line and score the try. Never have I known another man to regret scoring the match winning play in any sport quite like him. All my mates enjoy telling this story in much more vivid detail, especially in his presence.
On a slightly more serious note, essential learning all players better taken on board sooner (the' easy way') or later (the 'hard way') is Lesson 3: show respect for those in authority. Unlike in many sports, abusing the referee is easily the fastest way to get a yellow (or red) card and an all-expenses paid trip to the sin bin (or out of the game entirely.).
If you watch TV match coverage, you will notice around the world that players always address the referee as 'Sir' or 'Ma'am'. For Southerners who come by awesome manners naturally - tangential lesson learned: stand in awe of all Southern Mamas - this may not seem a big thing: In the sporting world though this is sadly pretty rare as vocabulary runs. So - Lesson 4: while you may be genuinely interested, it is never a good idea to ask the referee during the game what remuneration scheme the opposition has in place for him.
In playing the game the importance of patience is Lesson 5. Many liken rugby to a game of chess. Build pressure, win each collision, execute assignments and eventually the points will come. However, games can often be broken by silly penalties or a mistake which sees you put deep in your own half defending your line - with a man or two in that 'sin bin'. Discipline and patience win matches; justifiable temper flares or negativity doesn't.
Building off my article last week, sportsmanship and teamwork learned through playing the game come in as lesson 6. Like the real world, rugby doesn't have any padding! Things can get heated and physical out on the field, so being prepared to be on the receiving side of a few cheap shots along the way goes with the territory. Letting them slow you down or lose focus on your goals risks short-changing not only your own game plan but your team's.
Lesson 7: Learn to be humble and respect your teammates. If you don't come to terms with this, you won't fit in - and won't enjoy all that rugby has to offer. It really pays to be self-aware and cognisant of your own behaviour in this respect. This is because your teammates may not necessarily say anything around minor indiscretions, but you can rest assured they are plotting your demise at the end of season Kangaroo Court.
The last lesson? Success in life comes through playing with passion. If you were able to watch the Rugby World Cup you would have seen Japan reach the Quarter finals for the first time in their history - and you know what I am talking about. They defeated Ireland, Scotland, Samoa and Russia. Three of those teams arguably were comprised of many more star players and were hugely favoured by the bookies. To say the way they played was inspiring would be an understatement. Outsized and outgunned they just got to work and left absolutely nothing out on the field. Rugby is a unique game in that quite often if there is enough heart and passion across the 15 guys on the field - that is enough to see the underdog win. No one has ever accused New Orleanians of lacking passion, so that's why I know that we aren't done just yet this season. Scars and all.
On behalf of the team we wish you and your families all the very best amidst the pandemic. We are exercising rule 5 and using this time wisely, resting the bodies, regrouping, and making sure that when the season recommences - we pick back up right where we left off!
• Discuss this story on the Major League Rugby message board...


Major League Rugby Stories from March 16, 2020
The opinions expressed in this release are those of the organization issuing it, and do not necessarily reflect the thoughts or opinions of OurSports Central or its staff.