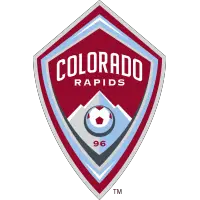 Rapids game notes
April 27, 2006 - Major League Soccer (MLS) - Colorado Rapids News Release



Thiago Martins With Colorado
The Colorado Rapids acquired Brazilian striker Thiago Martins from Red Bull New York on Friday, April 21. Colorado sent forward Jean Philippe Peguero to NY in exchange. The trade also sends the Red Bulls' 2007 First and Third Round Natural Draft picks to Colorado. Martins, who joined Major League Soccer in 2003, played two seasons with DC United before being acquired by Chivas USA in the 2005 MLS Expansion Draft. The Sao Paolo, Brazil native, who will wear number #30 with the Rapids, played a total of 22 games for the Los Angeles based club, netting three goals and one assist with Chivas USA.
Kids Get in Free Saturday Night
The Colorado Rapids have announced that this Saturday's home game against the Houston Dynamo is one of three "Colorado Rapids Kids Night" promotions for the 2006 season! As part of the Rapids Kids Night, all fans ages 16 & under can receive a FREE ticket to the match, with the purchase of an adult ticket. Fans can request one free kids ticket every time they purchase an adult ticket to Saturday's game.
Bye Weekend Scrimmage for a Good Cause
The Colorado Rapids defeated the Colorado School of Mines 2-0 in a game played on Saturday, April 22 at the School of Mines stadium, in Golden, CO. Luchi Gonzalez scored from a free kick in the 11th minute and Dan Gargan sent home a diving header off a Hunter Freeman cross, also from a free kick, in the 64th minute. All the proceeds from the match went to the School of Mines in their attempt to fund a new stadium for their soccer program.
Three for Three for Kirovski
Rapids forward Jovan Kirovski has now scored in 3 straight matches for the Rapids. Kirovski scored only one goal in seven games played with the Rapids last season. The former Manchester United and Borussia Dortmund striker is the only player in MLS with an active streak of 3 consecutive games scoring a goal.
Rapids to Hold Referee Clinic at Saturday's Game
Attention refs: the Rapids will host a Referee Clinic this Saturday April 29th immediately following the Rapids vs. Dynamo match at Invesco Field. Referees who attend are eligible for a $5 discount on game tickets! Spaces are limited so reserve your spot today by calling the Rapids at (303) 405-6123!
Karanka, Ready to Play
Spanish central defender Aitor Karanka, who was signed by the Rapids on Sunday, April 2, will be ready to make his official debut with Colorado this Saturday, April 29 against the Houston Dynamo at INVESCO Field. Karanka, who began his professional career in 1992 and spent a total of seven seasons with Athletic Bilbao before being sold to Spanish powerhouse Real Madrid in 1997, is currently back in Spain and is expected to get his visa stamped on his passport on Tuesday, April 25 at the US Embassy in Madrid. The three time European Champions League winner will return to Colorado on Thursday and be ready to play on Saturday.
Scouting the Mexicana Tournament The Colorado Rapids will be scouting the first Torneo Mexicana de Aviación tournament, a youth soccer tournament (Under-19) that will be played on May 27, 28 y 29 with the finals being played on june 3 and 4th at the Addenbrook Park Fields located on 601 Garrison Street in Lakewood, CO.. This scouting opportunity, which became a reality through the efforts of the Mexico-based sports promotion company Prosports, will allow the Rapids coaching staff to scout all the games played in the Denver market, continuing the club's efforts to identify local youth talent. In the past years, the Rapids have successfully identified various local players that have either been signed or invited back to train with the team. Some of the most recognized names on that list are: former Rapids defender Nat Borchers (Pueblo), former Rapids midfielder Josh Elbaum (Denver) and current Rapids players Steven Keel (Littleton), Colin Clark (Ft. Collins) and Daniel Wasson (Co. Springs). For more information on the tournament, fans can visit www.torneomexicana.com.
Assistant Coaches Chalk Talk
Rapids assistant coach John Murphy and Houston Dynamo assistant coach and former Rapids great John Spencer will conduct a unique pregame coaches chalk talk with area youth soccer coaches prior to the Rapids vs. Dynamo game at INVESCO Field on Sat. April 29. Spots to attend this unique opportunity are very limited but are still available by calling the Rapids at 303-825-GOAL.
Rapids Send Aid to Iraqi Kids
The Colorado Rapids' partnership with Newsradio KOA 850am to donate soccer balls to needy children in Iraq was a total success. Listeners to KOA recently have heard Steffan Tubbs speak about his recent experiences being an embedded journalist in Iraq. On his trips over there he was touched by the children forced to survive in such harsh conditions. Due to the requests he received from American soldiers, Steffan created an effort to collect as many as 5,000 soccer balls as from Colorado to ship over directly to Iraq. With the overwhelming participation of local listeners and soccer fans, along with the 1,200 soccer balls donated by the Rapids, the goal of 5,000 was easily surpassed! The Rapids thank all fans who participated in the drive!
Reserves League Continues
After winning their first match with a solid 4-0 score against the Columbus Crew Reserves, the Rapids Reserves will return to action this weekend in their second game of Major League Soccer's Reserve Division. The Rapids Reserves (1-0-0, 3pts) will take on the Houston Dynamo Reserves (0-0-0, 0pts) at 10:00 a.m. (MT) at the Westminster Training facility on Sunday, April 30.
Three Assists- Tying a Club Record
Englishman Terry Cooke assisted on all three of the Rapids' goals against the Columbus Crew in the club's Home Opener on April 8, tying a club record for the most assists in one game. Colombian international and former Rapids great Carlos Valderrama, along with Ross Paule, were the only other Colorado players to achieve that same number of assists in a game. Paule did it in 2001 and Valderrama in 2002. The three assists puts Cooke into a tie for second in the league.
One-On-One: Altitude and the Rapids
Colorado Rapids Head Coach Fernando Clavijo and Captain Pablo Mastroeni will appear on Altitude's show "One on One". The show, which is hosted by Mike Haynes, is designed to show the real person behind the public figure and allow fans to get to know their stars in a more personal way. The shows will air on Altitude starting April 4th for Fernando Clavijo and May 5th for Pablo Mastroeni.
Rapids Kids Club
Children from around the globe can sign up for the 2006 Rapids Kids Club and receive a Rapids string sack, Rapids visor, Rapids Frisbee, tattoos and a membership ID card that will give a 10% discount on Rapids gear with every use. Members will also have the opportunity to participate in a clinic with Rapids players. Visit www.coloradorapids.com or contact the Rapids Kids Club Hot Line at (303) 405-1359.
2006 Rapids Soccer Academy
The 2006 Colorado Rapids Soccer Academy, developed by Colorado Rapids Assistant Coach and Youth Academy Director John Murphy, includes a Development Camp, Training Center, Fitness Camp, Goalkeeper Camp, Kickin' Kids Camp and Summit Select. Each Camp within the Rapids Academy will be run by Colorado Rapids players and coaches. Every participant will receive one-on-one attention from the players and coaches to enhance their soccer skills and prepare them for the upcoming season. For more information and to register please visit www.coloradorapids.com or contact the Rapids Youth Technical Staff at 720-931-2005. Spaces are limited.
Rapids vs DC United - Game Day Advisory Saturday, May 6th
Access To INVESCO Field Closed Via Federal Boulevard For Colorado Rapids Game On Saturday, May 6th- Due to Cinco De Mayo festivities, no access to INVESCO Field will be available via Federal Boulevard for those attending the Rapids game at 7:00 PM on Saturday, May 6th. Please come to the stadium through routes other than Federal Boulevard. After the game, traffic routes exiting the stadium will also be restricted to Interstate 25 only due to expected traffic restrictions on Colfax Avenue and Federal Blvd. When coming to the game, those traveling South on I-25 should exit on 23rd Ave. Those traveling North on I-25 should exit on 8th Ave or 17th Ave. We anticipate significantly higher traffic levels and recommend arriving no later than ½ hour prior to the game start. For more questions please call the Colorado Rapids at 303-825-GOAL or INVESCO Field at 720-258-3000. For a parking map please go to www.coloradorapids.com.
• Discuss this story on the Major League Soccer message board...


Major League Soccer Stories from April 27, 2006
The opinions expressed in this release are those of the organization issuing it, and do not necessarily reflect the thoughts or opinions of OurSports Central or its staff.