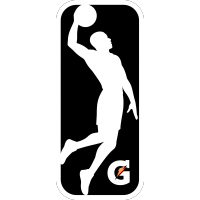 NBA D-League Daily Developments
March 19, 2011 - NBA G League (G League) News Release



FRIDAY NIGHT HIGHLIGHTS...top performers from Friday's games: (See highlights of last night's games at http://www.nba.com/dleague/video/originals)
Dominique Johnson led six double-digit scorers for Texas with 23 points in the win, while Sean Williams collected his 17th double-double of the season with 21 points and 10 rebounds.
Curtis Stinson scored 39 points and Marqus Blakely added 31 as the Iowa Energy defeated the Sioux Falls Skyforce.
Leo Lyons scored a game-high 31 points with seven rebounds while Squeaky Johnson finished with 14 points, seven rebounds, six assists and three steals.
Cedric Jackson had 22 points (10-10 FT), seven assists and five rebounds. Joe Dabbert added a season-high 19 points.
Jeremy Linassigned to Reno earlier this week from the Golden State Warriorsscored a game-high 27, lifting the Bighorns to a 107-103 victory.
Elijah Millsap came off the bench to score a game-high 25 points in a victory over New Mexico.
Trey Johnson scored an NBA D-League season high 48 points. Erie's Ivan Johnson finished with a triple-double of 34 points, 11 rebounds, and 10 assists.
ALUMNI ACHIEVEMENTS: A look at NBA D-League Alumni in last night's NBA games:
40 players with NBA D-League experience competed in 12 NBA games last night, seven as starters.
Golden State's Dorell Wright scored 30 points and grabbed six rebounds in a loss to Phoenix.
Houston's Patrick Patterson started and recorded a double-double with 18 points and 12 rebounds in a win over Boston.
Phoenix's Marcin Gortat came off the bench to score 18 points and collect nine rebounds in a win over Golden State.
GATORADE CALL-UP BOARD:
Player NBA Team NBA D-League Team Call-Up Date
Zabian Dowdell Phoenix Tulsa 1/9/11
Larry Owens San Antonio Tulsa 1/16/11
Mustafa Shakur Washington Rio Grande Valley 1/22/11
Chris Johnson Port., Bos., Port. Dakota 1/24/11, 2/25/11, 3/14/11
Garrett Temple Milwaukee, Charlotte Erie 1/25/11, 3/7/11
Trey Johnson Toronto Bakersfield 1/26/11
Orien Greene New Jersey Utah 2/1/11
Steve Novak San Antonio Reno 2/9/11
Jeff Adrien Golden State Rio Grande Valley 2/25/11
Othyus Jeffers San Antonio, Wash. Iowa 3/4/11, 3/17/11
Jerel McNeal New Orleans Rio Grande Valley 3/9/11
Marcus Cousin Utah Jazz Austin Toros 3/9/11
Danny Green San Antonio Spurs Reno Bighorns 3/16/11
ASSIGNMENT BOARD: NBA Players Currently on Assignment in the NBA D-League
Player NBA Team NBA D-League Team Assignment Date G MPG PPG RPG APG
Luke Babbitt Portland Idaho 3/3/11 10 29.5 18.9 8.3 1.2
Willie Warren L.A. Clippers Bakersfield 3/3/11 11 27.4 18.8 4.5 6.5
Solomon Alabi Toronto Erie 3/9/11 15 20.7 7.8 6.2 0.3
Byron Mullins Oklahoma City Tulsa 3/11/11 11 28.1 14.2 6.5 1.1
Ben Uzoh New Jersey Springfield 3/15/11 1 24.0 7.0 8.0 6.0
Jeremy Lin Golden State Reno 3/17/11 17 31.9 18.5 5.6 4.5
• Discuss this story on the NBA G League message board...


NBA G League Stories from March 19, 2011
The opinions expressed in this release are those of the organization issuing it, and do not necessarily reflect the thoughts or opinions of OurSports Central or its staff.