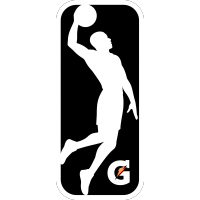 NBA D-League Daily Developments
March 30, 2009 - NBA G League (G League) News Release



SATURDAY NIGHT HIGHLIGHTS...top performers from Sunday's games:
Ryan Forehan-Kelly led five D-Fenders in double-digit scoring with 24 points and 10 boards. Brandon Heath had 17 points, Dwayne Mitchell and Earl Barron scored 16 each and Mickael Gelabale finished with 11.
Maureece Rice scored a team-high 23 points for the BayHawks. Jarvis Gunter earned adidas Player of the Game honors and marked his first career double-double with 10 points and 13 rebounds. Erik Daniels had 18 points and 11 rebounds to grab a double-double as well.
The 14ers finished with seven players in double figures and were led by Josh Davis who finished with 20 points. Billy Thomas and Joe Dabbert finished with 14 a piece.
Mad Ants' center, Chris Hunter led all scorers with 25 points. Ron Howard finished with 20 while Walker Russell Jr. and Anthony Kent chipped in 18 a piece.
Gary Forbes led the 66ers with a team-high 19 points, nine rebounds, four assists and three steals. Tulsa had four of their six players that scored in double figures come off the bench. Keith Clark, in a starting role, finished with his tenth double-double of the season, with 15 points and 15 rebounds. Gary Ervin finished with 17 points and seven rebounds, while Derrick Dial added 12 points, Ryan Humphrey contributed 11 and Moses Ehambe put up 10 points.
The Jam was led by Mateen Cleaves, with a game-high 26 points, eight rebounds and eight assists. Trey Johnson scored 14, and Derrick Byars added 13 points and seven rebounds. Justin Reed had a double-double with 10 points and 12 rebounds.
Albuquerque was led in scoring by guard Will Conroy's 25 points and seven assists, while forward Jasper Johnson finished the night with a near triple double 20 points, 10 rebounds and nine assists.
Dakota was led by guard Maurice Baker and forward Renaldo Major's 22 points and eight rebounds respectively. Forward Romel Beck chipped in 17 points, while forward Richard Hendrix nailed 12 points and grabbed eight rebounds.
ALUMNI ACHIEVEMENTS: A look at D-League Alumni in last night's NBA games:
22 players with D-League experience competed in eight NBA games last night, two as starters.
Toronto's Pops Mensah-Bonsu tallied 13 points and four rebounds to help the Raptors defeat the Bulls in a 134-129 overtime victory.
Mikki Moore notched a double-double off the bench for the Celtics, scoring 12 points and 11 rebounds.
GATORADE CALL-UP BOARD:
Player NBA Team D-League Team Call-Up Dates
Blake Ahearn San Antonio Dakota 11/16/08
Malik Hairston San Antonio Austin 12/22/08
Jermareo Davidson Golden State Idaho 1/5/09
Courtney Sims Phoenix, New York Iowa 1/20/09, 2/13/09, 3/23/09
Anthony Tolliver New Orleans Iowa 1/21/09
Cartier Martin Charlotte Iowa 1/29/09
Trey Johnson Cleveland Bakersfield 2/03/09, 2/20/09
Eddie Gill Milwaukee Colorado 2/09/08
Pops Mensah-Bonsu San Antonio, Toronto Austin 2/25/09, 3/6/09
James White Houston Anaheim 3/3/09
Demetris Nichols New York Iowa 3/6/09
Dontell Jefferson Charlotte Utah 3/11/09
Quincy Douby Toronto Erie 3/24/09
Joe Crawford New York Los Angeles 3/27/09
ASSIGNMENT BOARD:
Player NBA Team D-League Team Assignment Dates
Sonny Weems Denver Colorado 3/6/09
Morris Almond Utah Utah 3/7/09
Alexis Ajinca Charlotte Sioux Falls 3/9/09
Sean Singletary Charlotte Sioux Falls 3/9/09
Sun Yue Los Angeles Los Angeles 3/19/09
J.R. Giddens Boston Utah 3/20/09
Malik Hairston San Antonio Austin 3/25/09
Kosta Koufos Utah Utah 3/26/09
D.J. White Oklahoma City Tulsa 3/29/09
• Discuss this story on the NBA G League message board...


NBA G League Stories from March 30, 2009
The opinions expressed in this release are those of the organization issuing it, and do not necessarily reflect the thoughts or opinions of OurSports Central or its staff.