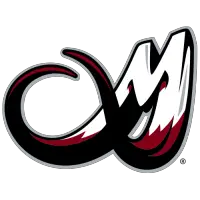 Mammoth to Visit Panther City, Compete in Organization's 300th Contest
December 16, 2021 - National Lacrosse League (NLL) - Colorado Mammoth News Release



After opening its 2021-22 season in Georgia on a high note Dec. 4 by recording a 16-11 victory over the Swarm, Colorado posted a four-goal effort during its home opener last weekend while falling to the San Diego Seals. Heading into Week 3, the team looks to rebound against another Western Conference opponent in the Panther City Lacrosse Club as the Mammoth organization celebrates its first game played in Texas and 300th contest overall. Mammoth fans will be able to stream Friday's matchup, and all 18 Mammoth games, on ESPN+!
Looking Back:
The Mammoth dropped a 13-4 decision against the San Diego Seals at Ball Arena Dec. 11 during the team's Return of the Loud House. Newcomer Connor Robinson paced Mammoth scorers with three points (2g, 1a) in his second game with the organization, while Eli McLaughlin (1g, 2a), Ryan Lee (1g, 1a) and Zed Williams (0g, 2a) rounded out the scoring for Colorado Saturday. Faceoff specialist Tim Edwards continued to find success in the circle, as he won 12-of-19 faceoff opportunities on the night, as Warren Jeffrey and Chris Wardle paced the loose ball cause with seven each.
Mammoth goaltender Dillon Ward stopped 32-of-43 before Tyler Carlson entered the game, who surrendered just one goal on four shots in 10 minutes of action.
As a collective unit, Colorado committed four penalties, down from seven Week 1 against Georgia. San Diego capitalized on one-of-four opportunities. The Mammoth converted one of four chances as well, but surrendered two shorthanded goals. After limiting Swarm offensive threats in Shayne Jackson and Lyle Thompson to a combined eight points (4g, 4a) in Week 1, Colorado's defensive unit allowed six of San Diego's players to record three-plus points last weekend.
The Mammoth will look to bring a loose, yet committed offensive approach to Texas, while looking to tighten up on the defensive end and limit former Mammoth players in Ryan Benesch, Will Malcom, Taylor Stuart, Jordan Trottier and company from heating up down south.
Mammoth League Leaders
While the Mammoth enters Week 3 with the league's best PK unit after effectively killing 9-of-11 man-down scenarios, Colorado's roster features a handful of individual statistic leaders who have made early contributions for the organization and find themselves ranked among league-leaders in categories including:
Loose Balls: 24 (T4th) Robert Hope
Shorthanded Goals: 1 (T1st) Ryan Lee, Connor Robinson, Eli McLaughlin
Shorthanded Assists: 2 (T1st) Robert Hope, Chris Wardle
Shorthanded Points: 2 (T1st) Robert Hope, Ryan Lee, Connor Robinson, Chris Wardle
Faceoff Wins: 32 (4th) Tim Edwards
Faceoff Win Percentage: 66.7 (4th) Tim Edwards
Saves: 80 (6th) Dillon Ward
Friday's Opponents:
Starting its inaugural season on the road during the NLL's Faceoff Weekend, Panther City traveled to Philadelphia and dropped a dramatic 12-11 OT decision to one of the Eastern Conference's elite squads. The Fort Worth-based organization seemed to take a step backward during its Week 2 matchup against Vancouver, as the team suffered a 14-8 loss during its first home game at Dickies Arena. After scoring four of the first six goals recorded during its contest against Philadelphia, Panther City struggled to get on the board in its second game, logging three goals in the first half and eight total throughout the night.
Veteran forward Mike Triolo has showcased his offensive abilities in both contests for Panther City and currently leads his team with nine points (3g, 6a), while his three goals remain tied with forward Ryan Benesch for most on the squad.
Benesch's eight points (3g, 5a) represent the next-highest total within the organization, with Will Malcom (2g, 4a), Patrick Dodds (2g, 4a) and Phil Caputo (2g, 3a) rounding out scoring leaders through two games. Forward Dawson Theede, who made his debut with Panther City last weekend, logged two goals and will look to stay involved Friday against Colorado.
Rookie forward Patrick Dodds ranks among first-year leaders with four assists (T2nd) while Nathan Grenon's six penalty minutes and three minor penalties rank first among rookies.
Panther City faceoff man Jeremy Thompson has struggled in the circle so far this year, managing to capture only 13-of-48 faceoffs this season. Mammoth specialist Tim Edwards, who's been victorious on 32-of-48 opportunities this season, will look to stay hot and grant the Mammoth a possessional advantage Friday.
The Lacrosse Club goaltending unit has combined to record 63 saves and an 0-2 record while allowing 13 goals-against per game through two contests. Kevin Orleman had a solid start to the year stopping 35-of-47 in Philadelphia en route to being named the game's third star but allowed four goals on 13 shots against last weekend in splitting time with Nick Damude. Damude stopped 19-of-28 last week against Vancouver in just under 35 minutes of action and brings a 15.55 goals-against average and .679 percent save percentage into Friday's matchup, while Orleman totes an 11.21 GAA and .733 stoppage rate.
Consistency is Key:
Despite the mixed results of both Colorado and Panther City's first two games, several players have managed to contribute in both contests, including goal and point streaks from the following:
Goal Streaks:
Ryan Lee (5g, 3a), (1g, 1a)
Eli McLaughlin (3g, 3a), (1g, 2a)
Connor Robison (2g, 3a), (2g, 1a)
Will Malcom (1g, 3a), (1g, 1a)
Patrick Dodds (1g, 4a), (1g, 0a)
Mike Triolo (1g, 3a), (2g, 3a)
Ryan Benesch (2g, 2a), (1g, 3a)
Phil Caputo (2g, 2a), (1g, 0a)
Point Streaks:
Chris Wardle (1g, 4a), (0g, 1a)
Zed Williams (2g, 1a) (0g, 2a)
Dylan Kinnear (0g, 2a), (0g, 1a)
Josh Medeiros (1g, 0a) (0g, 1a)
Matt Hossack (0g, 2a), (0g, 1a)
Patrick Foley (0g, 1a), (0g, 1a)
Get in the Game
Tickets to Colorado's Dec. 31 New Year's Eve matchup against the New York Riptide, and all Mammoth home games, can be purchased at Ticketmaster.com. Mammoth road games can be streamed live via ESPN+.
• Discuss this story on the National Lacrosse League message board...


National Lacrosse League Stories from December 16, 2021
The opinions expressed in this release are those of the organization issuing it, and do not necessarily reflect the thoughts or opinions of OurSports Central or its staff.