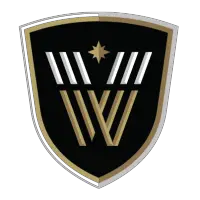 Mack Trucks into Buff
December 27, 2018 - National Lacrosse League (NLL) - Vancouver Warriors News Release



Vancouver Warriors play the Calgary Roughnecks at Rogers Arena during their game on December 21, 2018
(Vancouver Warriors, Credit: Devin Manky)
It's only a two-hour drive from Orangeville, Ontario to Buffalo, New York, but for Warriors defenseman Mack Mitchell, it's been a long and winding winter road.
The 22-year-old has been waiting to play an NLL game in Buffalo since he was a kid playing lacrosse in Ontario's most prominent small town lacrosse factory. He'll finally get that shot when the Warriors face the Buffalo Bandits Friday night at the KeyBank Center [B/R Live 4:30 PM].
"This is definitely one I've had circled on the schedule," Mitchell said. "Troy Cordingley [former Bandits coach] is a good family friend of mine. His son Ty and I played together in minor. He used to take me to Buffalo games when I was young so it's a building and environment that I'm familiar with. Buffalo is a pretty big one for me. I got plenty of tickets set up for everybody - family and friends."
Troy Cordingley was also the coach who cut Mitchell from the Bandits last winter, after drafting the 6-foot-3, 205-pounder in the fourth round from the Orangeville Junior 'A' Northmen.
"Troy and I have a great relationship and he gave it to me straight up," Mitchell reflects on why he got snipped. "He told me what I needed to hear and told me things I needed to work on. He was fair with me and I appreciated that. There's no bad blood or anything but they didn't feel that they wanted me at the time and it's definitely a game where I want to perform at my best and prove them wrong."
Mitchell was picked up by Vancouver late into the 2017-2018 season as the 2-16 club was looking to inject some youth and rebuild toward the future. He played just two games last season, but new GM Dan Richardson recognized enough upside in Mitchell to protect him in the Seals/Wings Expansion Draft over a few of Vancouver's vets.
"I was definitely surprised; I didn't see that coming at all," said Mitchell. "I was very happy about it. I was talking with my dad, and he's obviously very proud of me, and he said he thought I'd get protected and I thought there was no chance."
He rewarded the Warriors good faith in week one against Calgary with a responsible game and 4 loose balls in the win, and will now be a foot note to a future trivia question when he assisted on Colton Porter's goal 2:17 into the 1st quarter of game two - the first Warriors goal scored at Rogers Arena. It wasn't just any assist either. He scooped a loosie one handed and then lobbed the ball to a streaking Porter while at the same time colliding with Calgary's Dane Dobbie in a heroic effort.
"The first game of the season in Calgary I didn't really think that I contributed very much in transition," said Mitchell about his venture near center. "That was a note I made for myself to try and do more of in game two. I think that was my first shift of the game, so I tried to make an impact right off the bat and fortunately Colton was able to capitalize for my first NLL point and I'm very thankful for that."
The fans at Rogers Arena were thankful as well.
"Seeing the fans and the team get that excited for something I was a part of was a special feeling. I love the group. I love the team. It's a fun and fresh environment with a lot of energy."
Mitchell also recorded his 1st caused-turnover and first 2 career shots on goal in the losing effort as he gets more comfortable with every game.
After the quick yuletide break back home in Orangeville, Mitchell will reunite with his VanCity teammates and turn their attention to the 1-1 Bandits.
Images from this story
• Discuss this story on the National Lacrosse League message board...


National Lacrosse League Stories from December 27, 2018
The opinions expressed in this release are those of the organization issuing it, and do not necessarily reflect the thoughts or opinions of OurSports Central or its staff.