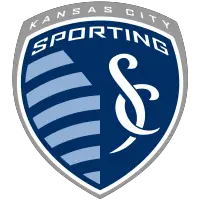 Kansas City Wizards Part Ways With Claudio Lopez
February 23, 2010 - Major League Soccer (MLS) - Sporting Kansas City News Release



The Kansas City Wizards announced today that the team will not be renewing the contract of Argentine midfielder Claudio Lopez. The team had been in negotiations with Lopez throughout the preseason.
"We would have liked to have Claudio back in 2010, but unfortunately it became clear early in the contract negotiations that we could not give him what he desired," Wizards Manager Peter Vermes said.
"We thank Claudio for his two years of service here in Kansas City. He was a consummate professional and set a good example for the young players on our team both on and off the field. Looking forward to 2010, we are confident in the players we have in camp and there will be great competition for starting spots before our home opener on March 27th.""
Considered to be one of the most skillful Argentines of his generation, Lopez played for two years with the Wizards, signing on in 2008 as the team's first designated player. He put up consistent numbers in both of his Kansas City campaigns, recording six goals and seven assists in 2008 and seven goals and eight assists in 2009. However, Lopez will be remembered by Wizards fans for scoring one of the most memorable goals in the history of the organization last season against the Los Angeles Galaxy. With a sell-out crowd at CommunityAmerica Ballpark and a national television audience on ESPN, Lopez collected an innocuous-looking clearance at half field, took a touch and lofted an inch-perfect shot over Galaxy goalkeeper Donovan Ricketts to give Kansas City the lead. The strike from 60 yards out also went down as the longest goal in Wizards history.
Before joining the Wizards, Lopez enjoyed a successful career abroad, having starred for Racing in his native Argentina before moving to Valencia in Spain in 1996. Lopez enjoyed his most prolific period with the Spanish side, making 123 appearances with 42 goals in five years with the club. Lopez led the team to a Champions League runner-up spot in 2000 and also won the Spanish Super Cup and the Copa del Rey in 1999. In 2000, Lopez was transferred to Italian Serie A side Lazio for $44 million - the third-highest transfer fee of that year and one of the top 50 most expensive transfers of all time. With Lazio, Lopez scored 28 goals in 105 appearances before moving on to Club America, one of the most successful clubs in Mexico, in 2004.
Lopez is notable for being the second player in the history of the Kansas City Wizards to have scored in a World Cup, having scored in the 1998 quarterfinals against the Netherlands. He was also named to Argentina's squad for the 2002 World Cup. In all, Lopez earned 58 caps with Argentina's national team, scoring 10 goals.
Transaction: The Kansas City Wizards (MLS) do not renew midfielder Claudio Lopez' contract.
Kansas City Preseason Player List:
Player Pos. Birthdate Hometown College
Korede Aiyegbusi D/M 07/15/1988 London, UK NC State
Davy Arnaud M/F 06/22/1980 Nederland, TX West Texas A&M
Stéphane Auvray M 09/04/1981 Les Abymes, Guadeloupe
Matt Besler DEF 02/11/1987 Overland Park, KS Notre Dame
Teal Bunbury FWD 02/17/1990 Prior Lake, MN Akron
Alexei Casian MID 01/10/1987 Moldova
Jimmy Conrad DEF 02/12/1977 Temple City, CA UCLA
Louis Crayton GK 01/26/1977 Monrovia, Liberia
Birahim Diop MID 02/07/1979 Thies, Senegal
Shahriar Dastan DEF Tehran, Iran
Pablo Escobar DEF 02/12/1987 Valle de Cauca, Colombia
Roger Espinoza MID 10/25/1986 Aurora, CO Ohio State
Mauro Fuzetti MID 11/18/1987 Houston, TX Michigan
Michael Harrington D/M 01/24/1986 Greenville, NC North Carolina
Santiago Hirsig MID 01/12/1978 Buenos Aires, Argentina
Aaron Hohlbein DEF 08/16/1985 Middleton, WI Wisconsin
Jack Jewsbury MID 04/13/1981 Springfield, MO St. Louis
Kei Kamara FWD 09/01/1984 Lawndale, CA CS Dominguez Hills
Igor Kostrov MID 03/08/1987 Moldova
Michael Kraus M/F 09/10/1984 Memphis, TN Creighton
Eric Kronberg GK 06/07/1983 Santa Rosa, CA California
Jonathan Leathers DEF 11/05/1985 Athens, GA Furman
Chance Myers D/M 12/07/1987 Thousand Oaks, CA UCLA
Jimmy Nielsen GK 08/06/1977 Aalborg, Denmark
Boris Pardo GK 03/22/1984 Hillside, NJ Seton Hall
Ryan Smith MID 11/10/1986 London, UK
Lance Watson MID 10/06/1983 Nederland, TX New Mexico
Josh Wolff FWD 02/25/1977 Stone Mountain, GA South Carolina
Graham Zusi MID 08/18/1986 Longwood, FL Maryland
Zoltan FWD 12/31/1979 Budapest, Hungary
* All MLS rosters must be at or under 24 players and under the League salary cap by March 1, 2010.
The Kansas City Wizards are now accepting renewals from current season ticket holders and new season ticket deposits for the 2010 Major League Soccer season. The Wizards will begin the 2010 campaign with a home match on Saturday, March 27 at 7:30 p.m. CT against D.C. United at CommunityAmerica Ballpark. Kansas City, a charter member of Major League Soccer, will play its 15th season in 2010.
Fans who renew their season tickets or purchase new season-ticket packages will retain an early priority number that will determine seat locations in Kansas City's new stadium, which was approved Jan. 19, 2010. To renew season tickets or place a deposit for new season tickets, call the Wizards locally at 888-4KC-GOAL or 913-387-3400 or visit www.kcwizards.com.
Kansas City is one of 18 cities included in the USA Bid Committee's bid to FIFA. The USA Bid Committee will submit their bid to FIFA in May, with FIFA choosing the host nations for the 2018 and 2022 World Cups in December of 2010. To support the effort, Kansas Citians are asked to sign the petition at www.goUSAbid.com/kc and pass the petition along to their friends and family.
• Discuss this story on the Major League Soccer message board...


Major League Soccer Stories from February 23, 2010
The opinions expressed in this release are those of the organization issuing it, and do not necessarily reflect the thoughts or opinions of OurSports Central or its staff.