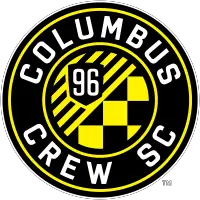 Introducing Lower.com Field: Columbus Crew Announces Long-Term Stadium Naming Rights Partnership with Lower
June 15, 2021 - Major League Soccer (MLS) - Columbus Crew SC News Release



COLUMBUS - Columbus Crew and Lower today announced a long-term partnership that includes naming rights to the Crew's new downtown home, which will be named Lower.com Field, effective immediately. The partnership sees two Columbus-based organizations who are invested in the local community come together in a landmark agreement, terms of which were not disclosed.
"We are proud to partner with Lower in naming our new Stadium," said Dee Haslam, Columbus Crew Investor-Operator. "Dan Snyder's leadership and vision align so strongly with the goals of the Crew. Lower is a world class company, rooted in Columbus, renowned for their culture and fully invested in giving back to our community. Lower.com Field will provide our players a home-field advantage and our supporters a best-in-class experience. In addition to match days, we are immensely excited that Lower.com Field will be the cornerstone of a new live, work, and play neighborhood in Astor Park. On behalf of the Haslam and Edwards Families, we look forward to working together to make a sustainable and positive difference in Columbus and for our supporters."
Lower is a fintech company whose mission is make the traditionally daunting task of buying or refinancing a home simple. The millennial and Gen-z home finance platform is differentiated from other digital lenders by taking a holistic approach to the homeownership journey. Consumers can go online or download the app and find a one-stop shop experience where they can save for a home, get a great mortgage, and protect their home through its insurance marketplace. With more than 10,000 five-star reviews in less than two years, Lower is becoming the go-to destination for those looking to save for, insure, buy, or refinance a home across the country.
"We have nearly 1,000 local team members, have funded billions in loans, and have been named the top workplace in Columbus, and yet, we're still relatively unknown as a company. So, this partnership, to some extent, is the coming out party for our brand. Very few companies ever get to name a stadium, let alone a brand new one, in their hometown. It is a once in a lifetime opportunity," said Lower CEO Dan Snyder. "On behalf of my partners and the entire team, we couldn't be more excited to open up Lower.com Field to the city of Columbus on July 3."
Lower is heavily invested in the Columbus community and will collaborate with the Crew on several community-based initiatives as a focal point throughout the partnership. Lower becomes the Presenting Partner to the Crew's Mini-Pitch Project. The Mini-Pitch Project is a field development project that aims to provide local youth in underserved communities with the opportunity to get outside and play soccer in safe and fun environments. As previously announced, the Club's 11th field development project - a mini pitch at Northgate Intermediate School in Columbus - is set to open later month. On matchdays, for each goal scored by the Crew, Lower will donate $1,000 to Healthy Homes. Healthy Homes is a non-profit housing organization and collaboration between Community Development for All People and Nationwide Children's Hospital that works to preserve and create high-quality affordable housing. On top of the charitable donation, there will be a second goal-based opportunity, which benefits Crew fans. For each goal scored in the regular season, team supporters will unlock $500 toward their home financing, up to $1,500.
Lower also becomes an Associate Partner to Give Forward becoming an integral part of the Club's community efforts. Give Forward is a platform of the Columbus Crew Foundation that serves challenged youth, encouraging healthy and positive lifestyles, honoring the military, and keeping Columbus beautiful.
"We couldn't have found a more perfect fit with Lower as our naming rights partner," said Columbus Crew Executive Vice President and Chief Business Officer Steve Lyons. "It was critical for us to find a like-minded company, Columbus-based, and committed to our community. At the same time, Lower's bold, upward trajectory reflects the direction of the Crew and the personality of Lower Field. As a leading innovative technological company, they focus on creating world-class customer experiences and their core mission of making home ownership more accessible is impactful for our fans. We are thrilled to welcome Lower and their associates to the Crew family."
Continued Lyons: "As we prepare to open Lower.com Field, we are excited that this stadium will represent our players, club and city on a national and international stage through events such as Campeones Cup later this summer and potential U.S. Soccer matches in the future. The ability to host high-profile events of this magnitude provides incredible exposure to the club, the city and our partners through the global game of soccer."
The Crew also announced today that the second largest supporters section in Major League Soccer, the Nordecke (3,364) has now officially sold out. While the Nordecke, and as previously announced, all premium club, suites and loge boxes at Lower.com Field sold out for the current season, limited general seating 2021 Season Tickets are still available at a pro-rated price. Similarly, Limited Partial Plans for four to 10 matches are currently available. Supporters can ensure priority access to single match tickets and purchase full or partial Season Ticket Memberships by visiting the following link: https://bit.ly/2SuhKsD.
• Discuss this story on the Major League Soccer message board...


Major League Soccer Stories from June 15, 2021
The opinions expressed in this release are those of the organization issuing it, and do not necessarily reflect the thoughts or opinions of OurSports Central or its staff.