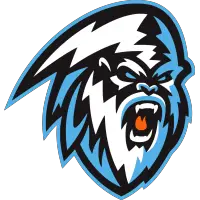 ICE and Wheat Kings Renew Rivalry
November 11, 2019 - Western Hockey League (WHL) - Winnipeg Ice News Release



GAME PREVIEW: The Winnipeg ICE travel to Brandon for the second time this season and third meeting overall on November 11th. Puck drop is scheduled for 2:30 P.M. CT.
This afternoon's game will be the third of 10 meetings between these two clubs in the 2019-2020 season. The first meeting resulted in a 3-2 win for the ICE on September 20th. The next night the Wheat Kings edged the ICE 4-2 as the teams spoiled each others home openers.
The ICE stay steady with a 7-3-0-0 record in their last 10 outings. The ICE are coming off a 5-4 win over the Pats last night on home ice. Brandon has lost two in a row, with their most recent being a 4-2 loss to the Saskatoon Blades on November 9th.
Following tonight's contest, the ICE head out west to play all five US Division teams in the middle portion of a seven-game road trip which concludes with another trip to their provincial rival, Brandon Wheat Kings on November 29th. As for Brandon, the team travels to Red Deer to take on the Rebels on November 16th.
WINNIPEG ICE BRANDON WHEAT KINGS
Record: 10-7-1-0 8-12-0-0
Last 10 Games: 7-3-0-0 4-6-0-0
Power Play 18/77 (23.4%) 17/86 (19.8%)
Penalty Kill 35/53 (66.0%) 63/74 (85.1%)
GF-GA: 63-70 59-62
Ranking: 3rd East Division 6th Eastern Conf.
5th East Division 9th Eastern Conf.
LAST GAME - 5-4 WIN vs REGINA: The ICE edged the Regina Pats 5-4 after Regina had a goal disallowed late in the third period. Isaac Johnson and Michael Milne both got a pair of goals in the contest. The ICE showed no signs of fatigue after a tough road trip to Moose Jaw last night, as they struck quick in the first period with Isaac Johnson netting his 5th of the season 54 seconds into the first period. After Ty Kolle tied it up for Regina, Isaac Johnson scored his second of the period to take a 2-1 lead into the first intermission for the ICE. The Pats scored two goals in the first half of the second period to take a 3-2 lead before Michael Milne equalized for the ICE with two minutes remaining in the second period. Nino Kinder and Michael Milne both scored in the third to give the ICE a 5-3 lead. Regina fought back and scored to cut the deficit to one goal and it looked as they had tied it up late in the third but after a lengthy review, it was ruled that the puck did not completely cross the goal line. The ICE held on for the 5-4 victory and will start a lengthy road trip in Brandon on Monday night. They then head West for an American road trip and will be back home on November 30th against the Brandon Wheat Kings.
ICE 2019-20 Club Leaders:
Goals: Brad Ginnell, Michal Teply, Nino Kinder (7)
Assists: Connor McClennon, Michal Teply (11)
Points: Michal Teply (18)
PIMS: Jackson Leppard (28)
Plus/ Minus: Austin Schellenberg (+6)
Wins: Dean McNabb (5)
Pats 2019-20 Club Leaders:
Goals: Luka Burzan (10)
Assists: Luka Burzan, Braden Schnieder (9)
Points: Luka Burzan (19)
PIMS: Ben McCartney (30)
Plus/ Minus: Lynden McCallum, Nolan Ritchie (+3)
Wins: Ethan Kruger (5)
VS BRANDON THIS SEASON: The Winnipeg ICE are 1-1-0-0 against the Brandon Wheat Kings this season.
NEXT UP: Below are the next three games for the Winnipeg ICE:
Saturday, November 16 - Winnipeg @ Everett
Sunday, November 17 - Winnipeg @ Portland
Tuesday, November 19 - Winnipeg @ Seattle
UPCOMING MILESTONES:
Goals
F, Isaac Johnson scored his 35th career WHL goal Saturday vs Regina
F, Mikey Milne set a new season-high for goals with his fourth and fifth Saturday v Regina, he had three last season
ASSISTS
D, Chase Hartje ('99) is three assists away from 50 career WHL assists.
D, Reece Harsch ('99) is three assists away from 50 career WHL assists.
F, Brad Ginnell ('00) is five assists away from 50 career WHL assists.
POINTS
F, Isaac Johnson ('99) is six points away from 100 career WHL points.
GAMES
D, Reece Harsch ('99) is four games away from 200 career WHL regular season games played.
F, Brad Ginnell ('00) is two games away from 200 career WHL regular season games played.
STREAKS
F, Michal Teply ('01) is on a three-game point streak with two goals and three assists.
F, Nino Kinder ('01) is on a four-game streak with three goals and two assists.
G, Dean McNabb has won his last four decisions
D, Ben Zloty has five assists in his last seven games
• Discuss this story on the Western Hockey League message board...


Western Hockey League Stories from November 11, 2019
The opinions expressed in this release are those of the organization issuing it, and do not necessarily reflect the thoughts or opinions of OurSports Central or its staff.
Other Recent Winnipeg Ice Stories